Its getting close! Less than a week until Christmas! Today I have a Christmas themed polish from one of China Glaze's last holiday collections, Mistletoe Kisses. This polish is a bright green jelly base packed with silver glitter which appears to be mostly green due to the green jelly base.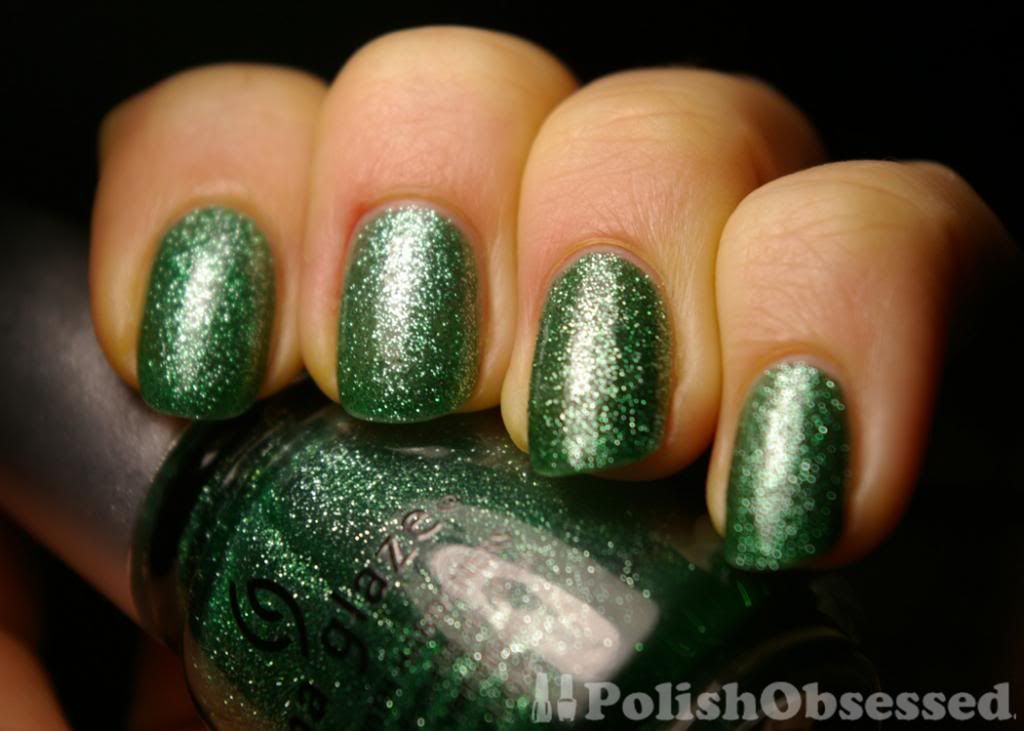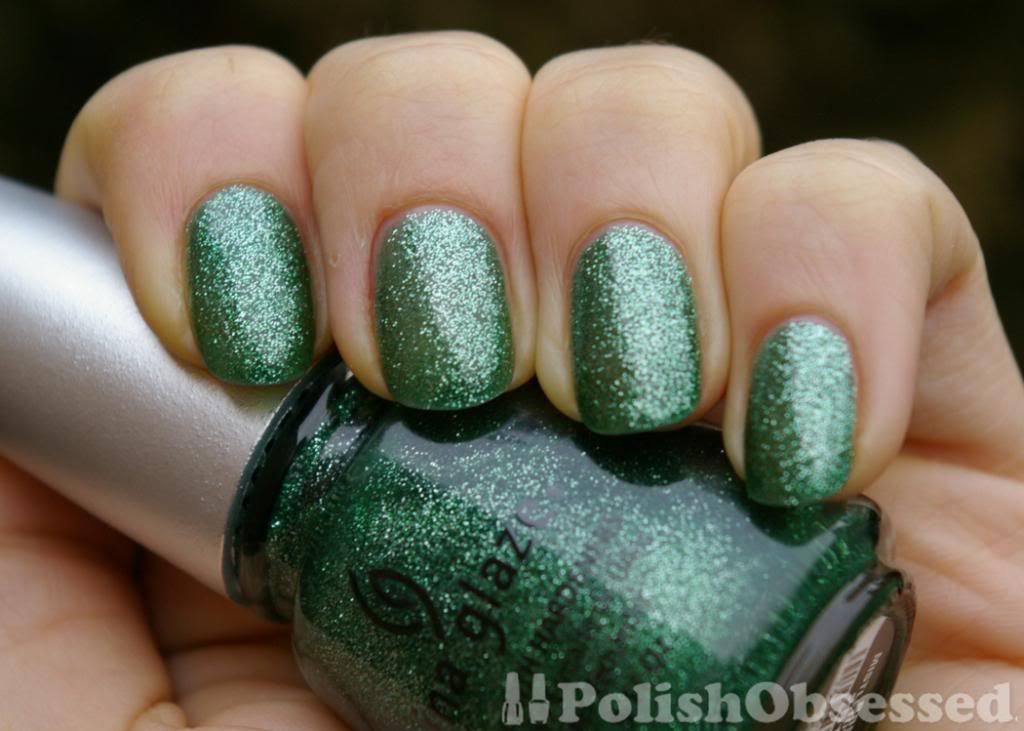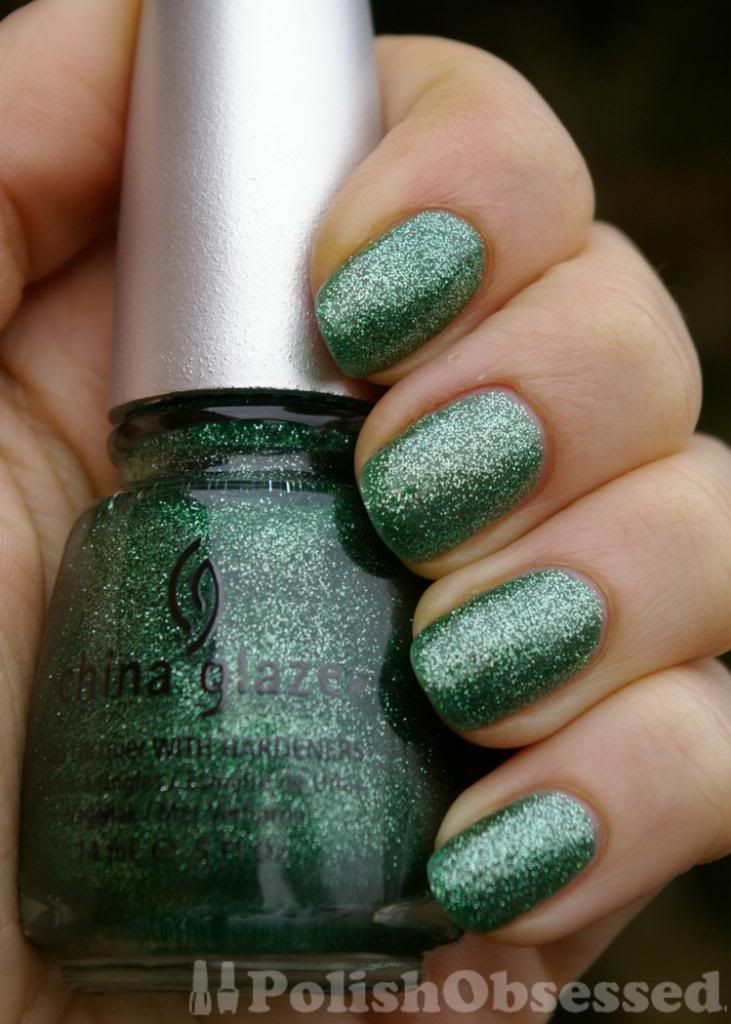 This polish applied amazingly, super smooth and even, in my photos I only used two thin to medium coats. I love the sparkle and shine of this polish, it's festive and pretty, I really love it. It reminds me of a few other polishes that are similar in formula and finish but are a different shade.
Mrs. Clause
- a light red/pinkish jelly with silver glitter
Skyscraper
- an indigo jelly with silver glitter.
All three of these polishes from china glaze, and only Mrs. Clause and Mistletoe Kisses were apart of the winter/holiday collection. Skyscraper, in my opinion, could have easily fit in with the Christmas/holiday theme. Out of the three Skyscraper is my favorite, however Mistletoe Kisses comes in at a close second!