I didn't receive any polish gifts this year for Christmas, but am glad I didn't. I did way too much hauling between November and December to gather what I already wanted! The only polish related item I did receive was the latest collection of Bundle Monster plates from my brother and I could not be happier! This is their best set yet in my opinion, the designs are just awesome and I could not wait to try them out!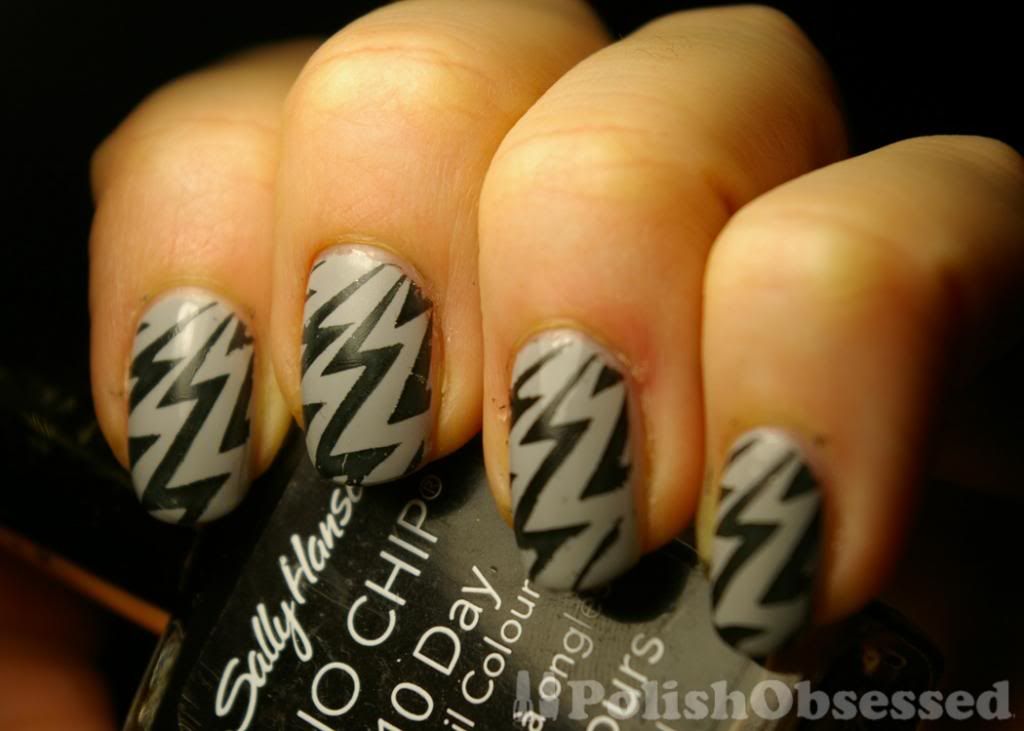 I ended up using plate BM-305 to stamp some lightening bolts in black over Ulta Concrete Evidence I decided not to add a topcoat over the design, I like the matte look, reminds me of a chalkboard drawing.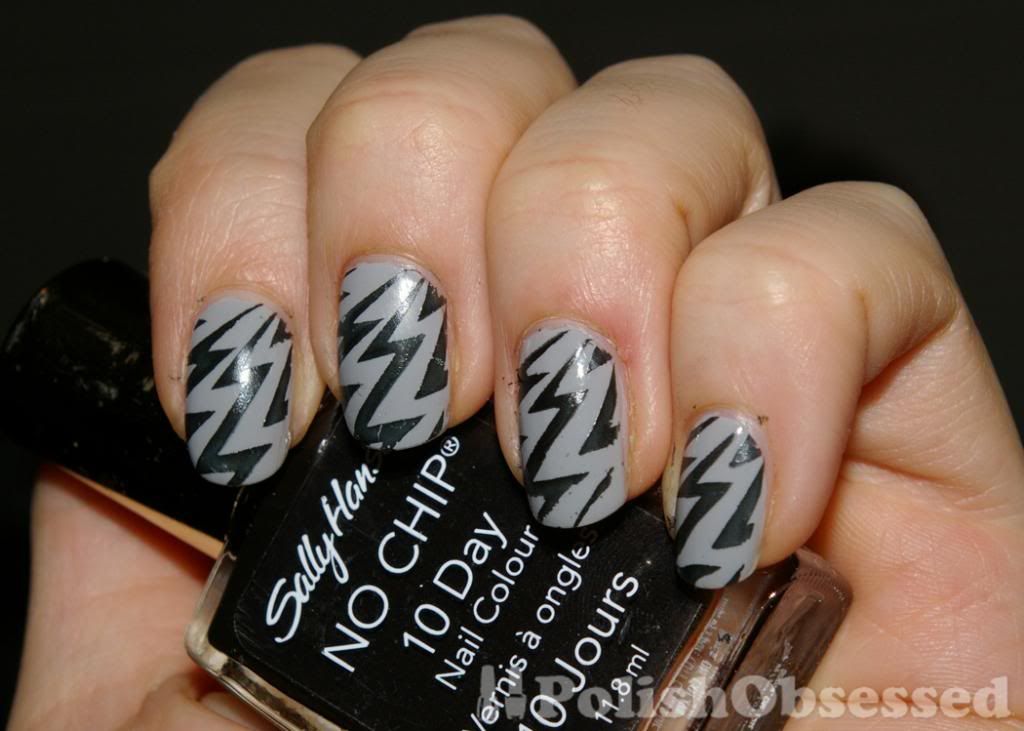 I didn't photograph the latest Bundle Monster set because it has already been done so many time before! I am very late to getting this set, they will most likely be coming out with a new one shortly. If you'd like to see what each individual plate looks like, click
here
.