Did any of you participate in the promo Zoya had earlier this week? Basically they were offering up a code for three free polishes, all you have to pay is shipping, or spend $25 and get three free polishes and shipping! I love when Zoya has these kinds of promos, to be honest it is the only time I make any purchases through them. I was looking up swatches of Zoya polishes to make up my mind on what I would like to purchase for their latest promo when I spotted a polish I already owned, I knew I had to wear it next.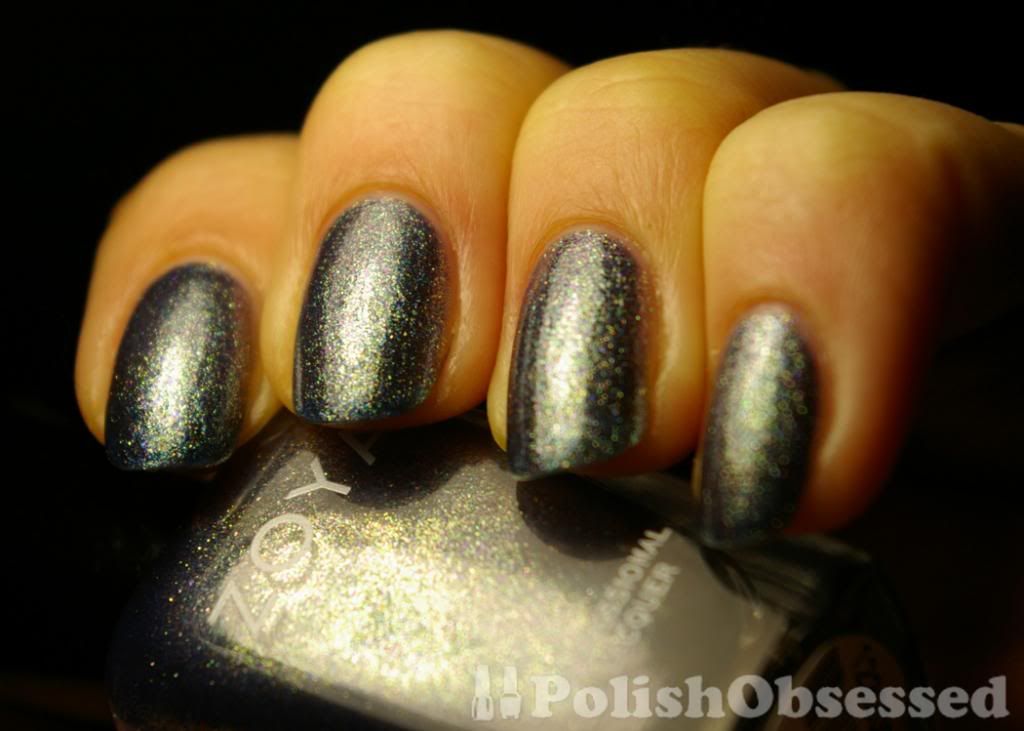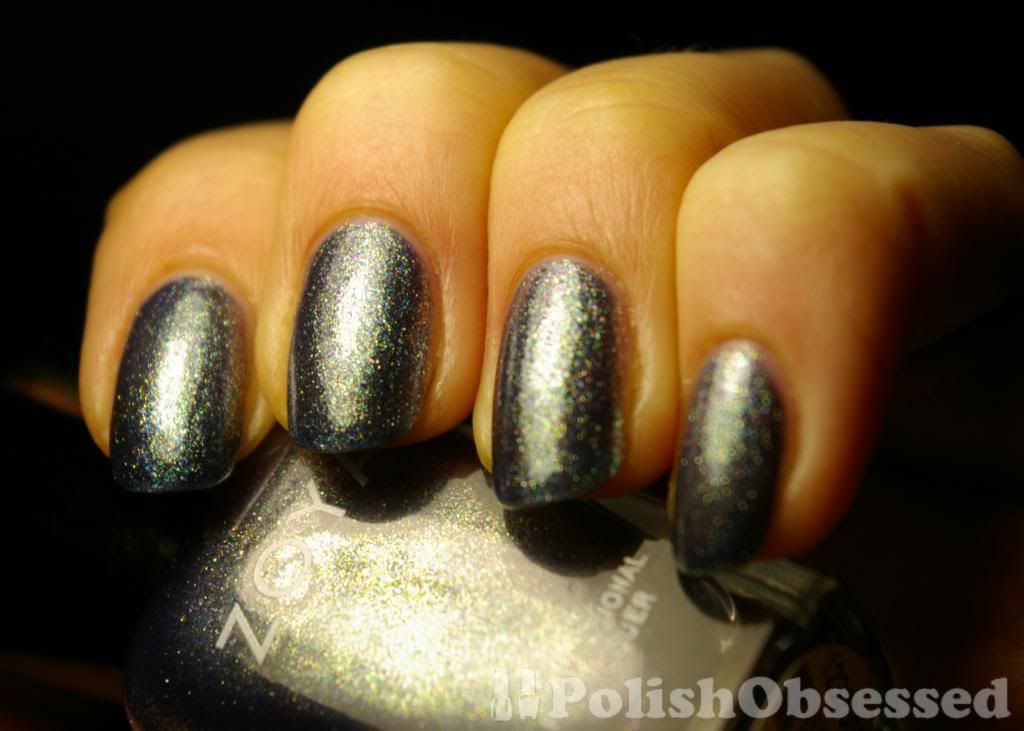 I am pretty sure I picked up FeiFei through a buy three get three free promo mid year 2012 and I am super glad I did! I had seen swatches of this polish and knew it was like nothing I had seen before, but it is really just so much better in person. The base appears to be an inky indigo with slight purple undertones in some lighting and green in others. The most visible shimmer is a gold that appears green in some lighting that runs throughout. If I look really close I can also make out a faint pinkish/magenta sparkle, I've read if you shake the bottle up really good before application this may be more prominent. There is just so much going in in this polish, the foil-like texture seems to be made up of so many different colours.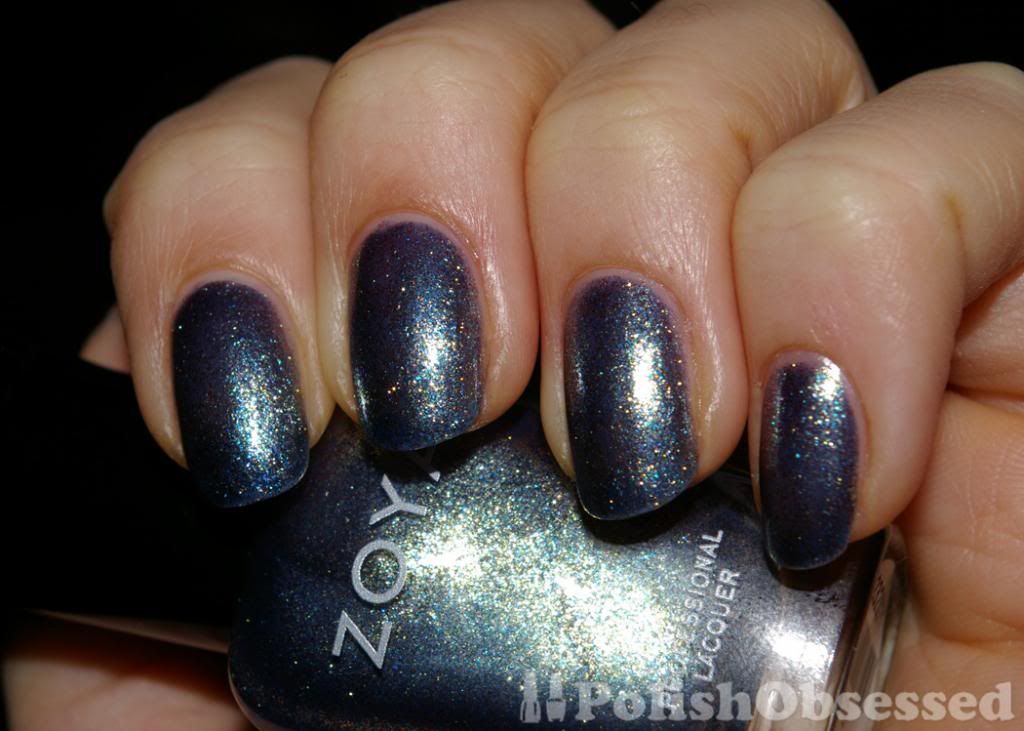 I had originally heard this polish was very thin and three coats were needed for full opacity. In my own opinion I do find the formula thin for a Zoya polish since usually one coat gives full coverage.However, I only used two coats and was happy with the overall coverage. As always the polish dried smooth and quickly. I think that this has to be one of Zoya's most uniquely beautiful polishes. The only thing that comes close in my collection is
OPI Brand New Skates
, which has a similar gold shimmer with a grey base, however they are not close to being dupes, FeiFie has a tottaly different finish.