I have noticed a new trend in polish lately, that being the introduction of a new textured polish dubbed as "liquid sand" and "pixie dust". The first time I had ever heard of this finish was actually apart of a collection I haven't even seen yet. During last years CosmoProf is when I first heard of the "sand textured" polish from China Glaze, this will be for their upcoming summer collection simple titled Texture.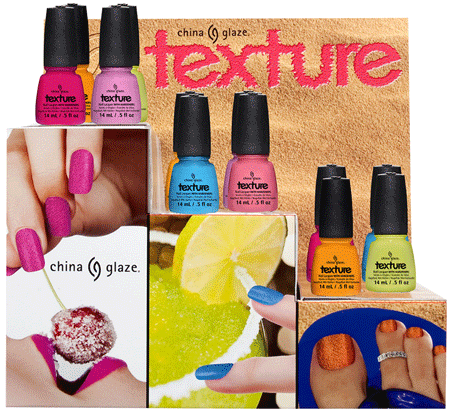 From what I have seen online, this line looks to be a matte finish polish with a speckled texture. I do like the selection of colours, check them out below: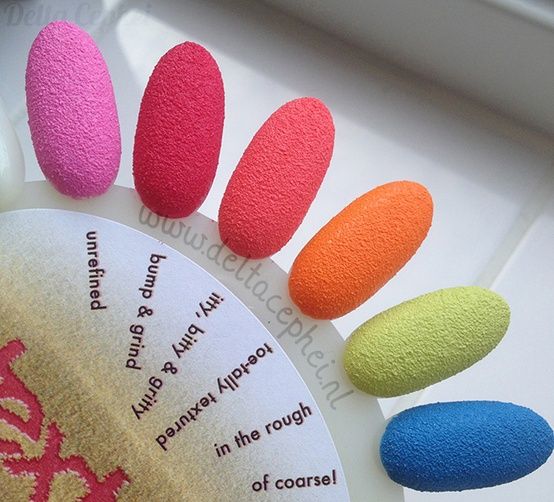 More recently I have seen the Mariah Carry inspired "liquid sand" collection from OPI, this consists of four polishes that have a "sand-like" texture. Essentially from what I have seen, these are glitter based polishes in a colored jelly base which dry matte. I wasn't too crazy about any in this collection, but lately I have been liking the swatches I'm seeing for Can't Let Go, a purple glitter with purple hexagon glitter sprinkled throughout. The Stage Shades below are the Liquid Sand shades. Some swatches I have seen of Get Your Number are starting to grow on me.
Update
: I just saw swatches of this collection in store today and I must say that the finish appeals to me more in person than the photos I have seen online. I think it looks more like a sugar texture, it probably would have been more appealing had they gone that route.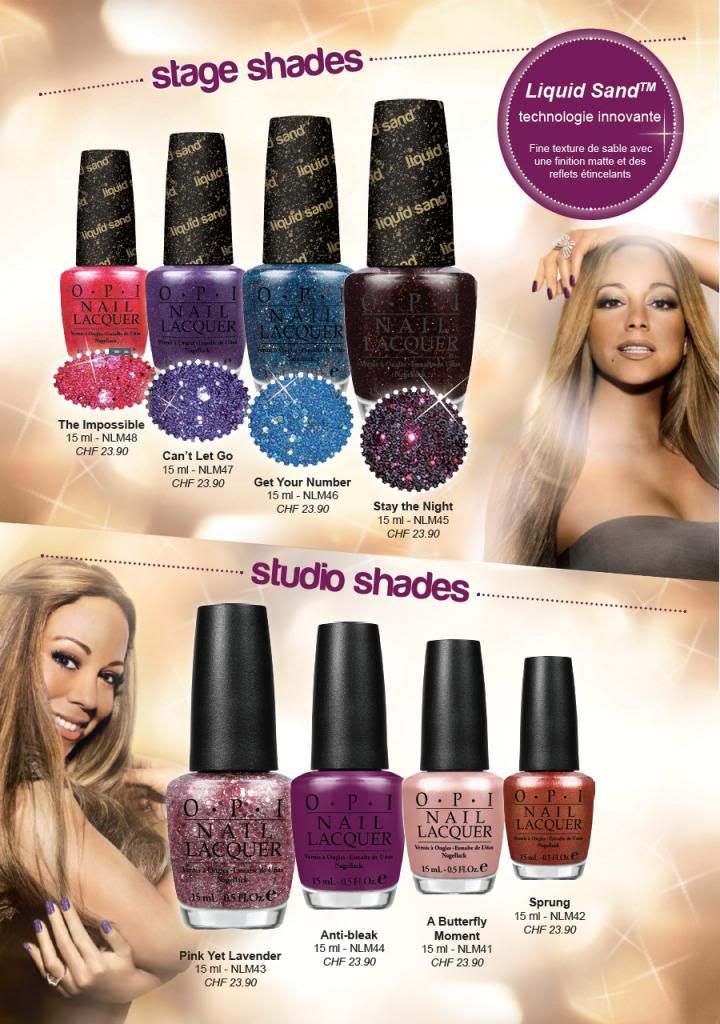 The latest brand to release this type of polish is Zoya, with their upcoming Pixie Dust collection which consists of six polishes. I actually prefer the shades from this collection when compared to OPI, I also like the overall texture better. This being said, the OPI and Zoya polishes appear to be similar in style/texture to each other when compared to the China Glaze collection.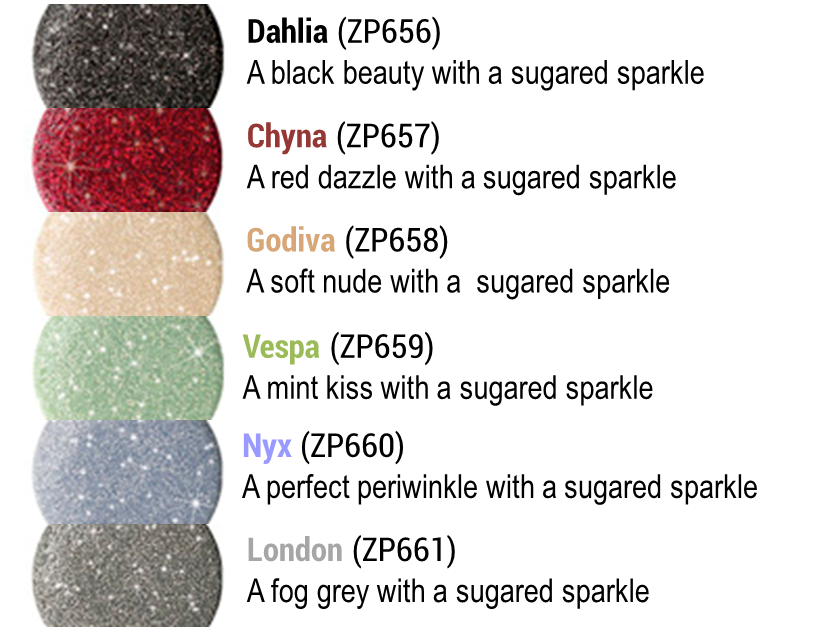 That being said, I personally would prefer if it wasn't so chunky looking on the nail. If the glitter lay more flat it would look more appealing. I also this these polishes look better with a top coat! But I just love a shiny, glittery polish :)
What is your opinion of this new polish finish?