This is my favourite polish at the moment, China Glaze Too Yacht to Handle! I almost didn't pick this one up because I already have a large assortment of "Tiffany blue" shades and didn't think I was in need of another one. This shade is super bright, and unfortunately the only photo I have to share with you does not so it full justice.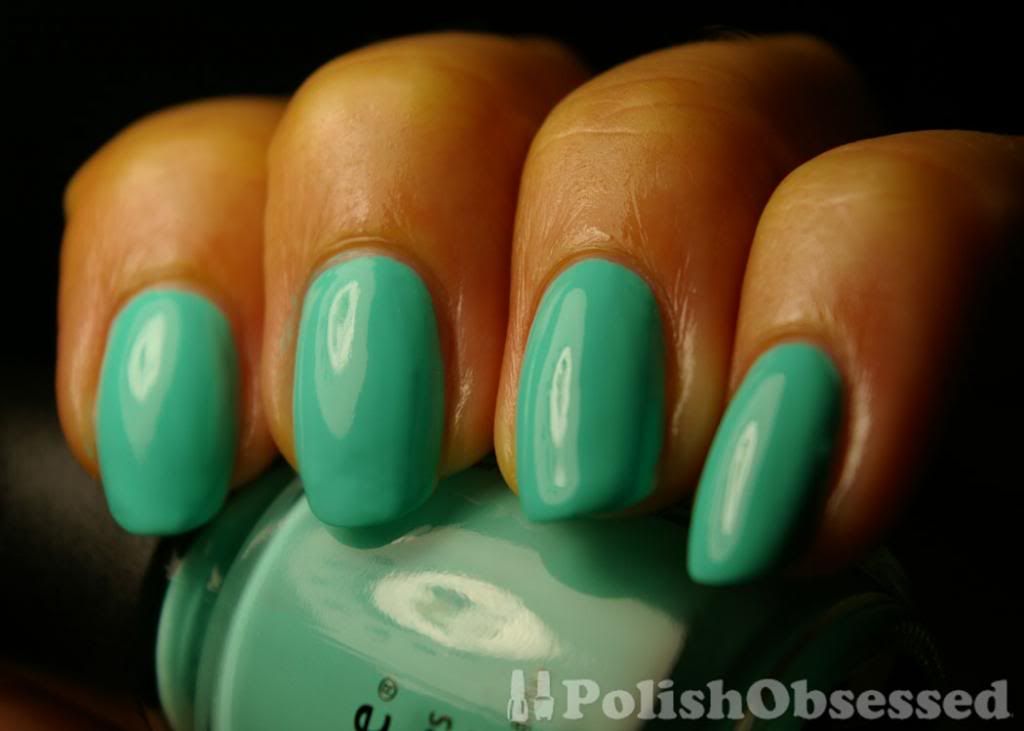 I don't have other photos because the gel base I applied beneath started to chip and didn't look so good in the photos. It wasn't as noticeable in real life, so I have been extending it's wear as long as I can!
I applied two coats with no issues. The formula was on the thicker side so I added a few drops of thinner to even out the formula. I would describe the actual colour to be close to For Audry but brighter. A great comparison of the two, plus others from the Sunsational collection, can be found
here
, I love this blog!