I am super late on wearing China Glaze Howl You Doing? apart of their Monsters Ball collection from this past Halloween. I got the full collection only a few days before the 31st of October and was only able to sport Bump in the Night from the set. I really love this polish, it is super interesting, which I did not originally expect since I had heard it may be a dupe for other polishes in my collection. Lets break this polish down!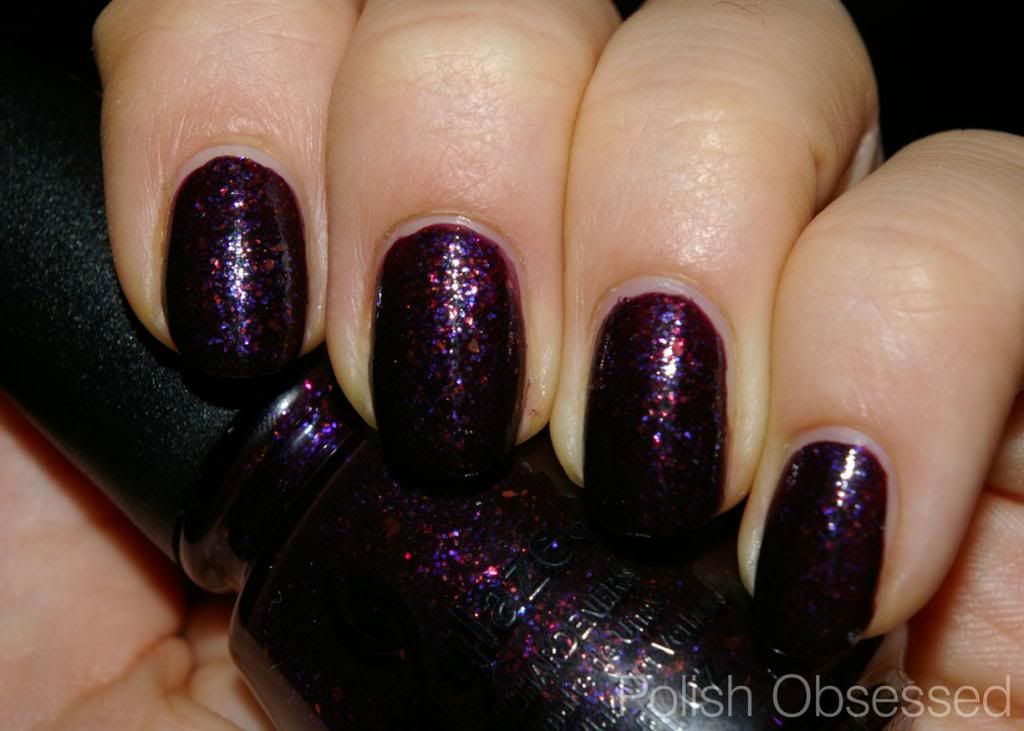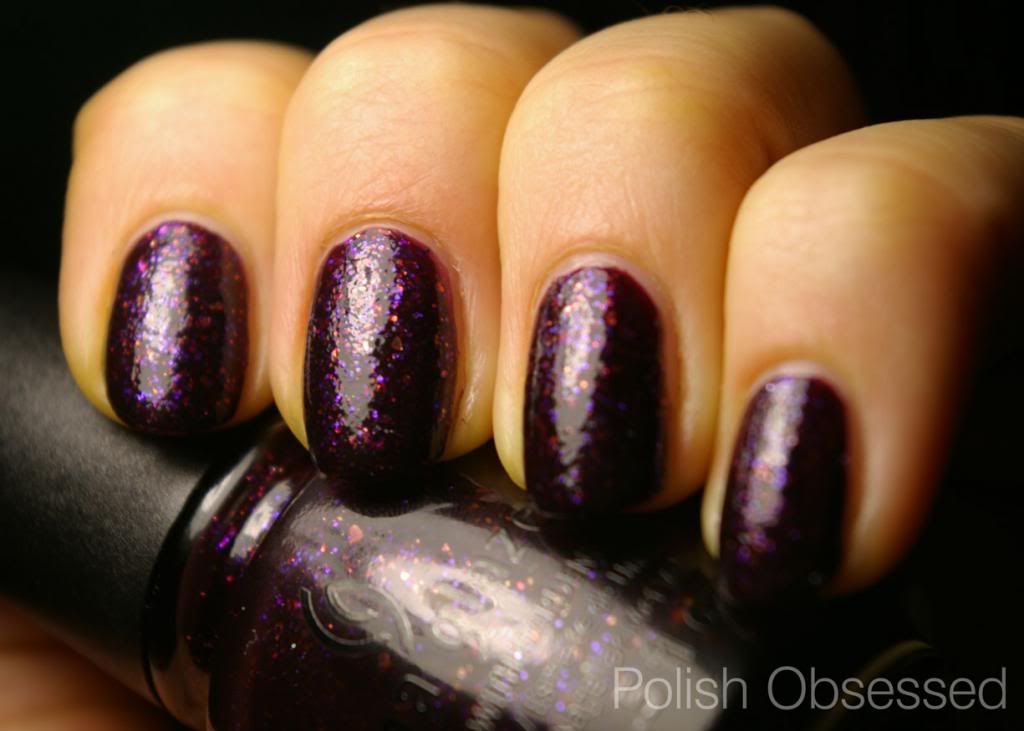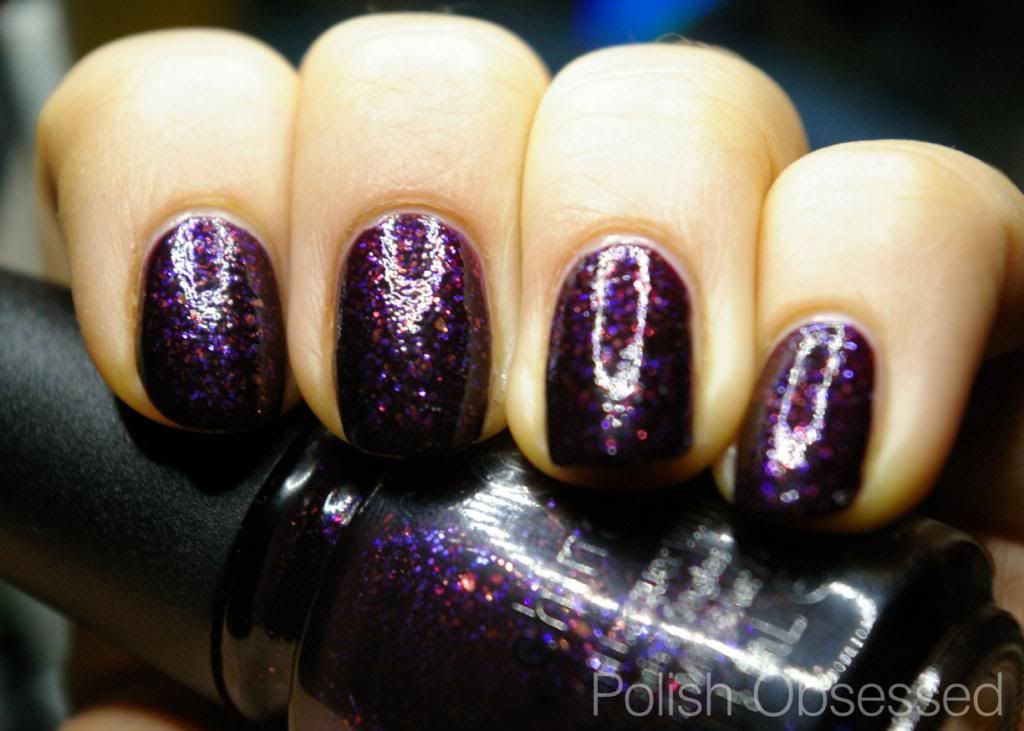 This is a deep vampy purple, almost pulling maroon, jelly base packed with purple glitter and copper orange flakie pieces. The combo of glitter plus flakies makes this polish special. I will be doing a comparison post soon versus OPI, Merry Midnight and Orly, Fowl Play, but I can safely say already this is not a dupe for either, but I will explain further in that post.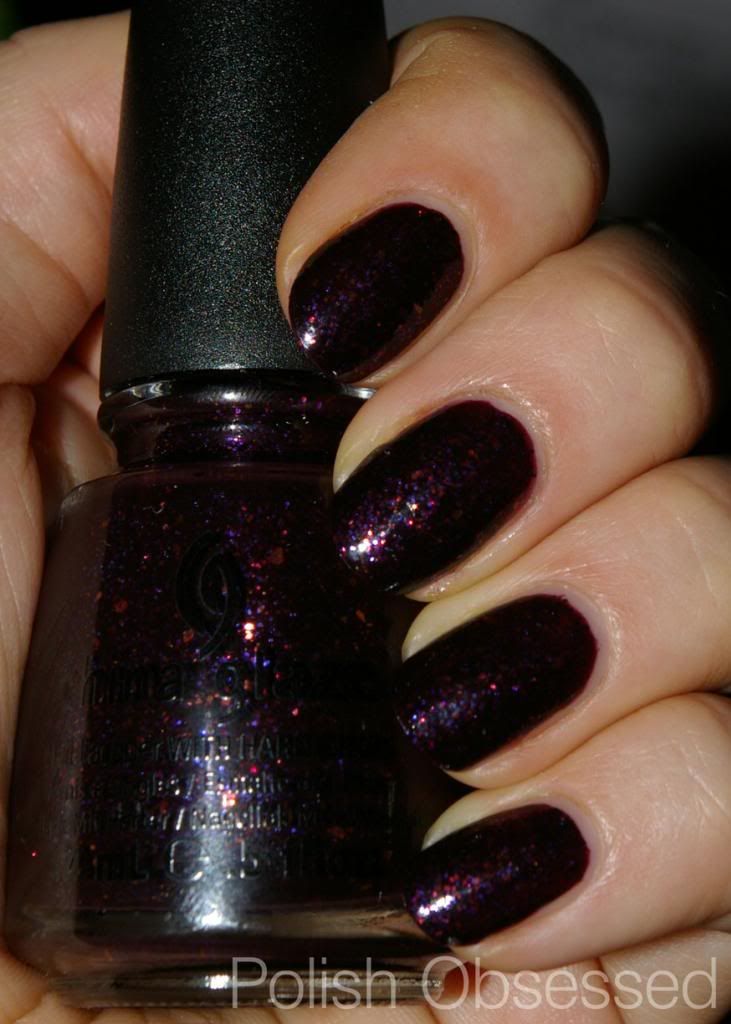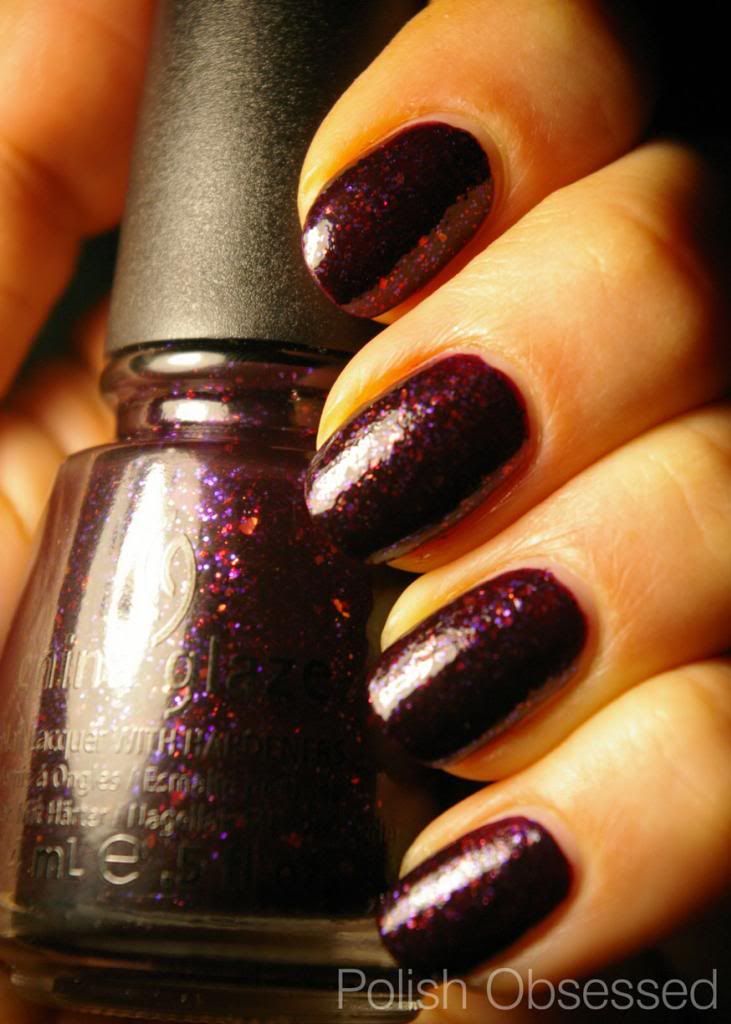 Although I love the colour and the complexity of this polish, I did have a few issues. Application wise the formula was thick and streaky on the first coat. I added some thinner after the first few nails to aid in smoother application and it helped. The second coat covered up any imperfections from the first and smoothed everything out perfectly! This is a very deep shade, at two coats, I don't think there is any need for a third. Problem solved formula wise!
Next issue is finish. I would consider the base a jelly, and jelly's usually really shine with a high gloss finish but Howl You doing remained quite dull. Even after one coat of Seche Vite it will was not as glossy as I had hoped it to be. I didn't realize how jam packed with glitter is was until I remove it! This may have been another reason why it was dull and gritty. Add to that, that it started chipping on me within 24 hours, I was feeling disappointed. Love this as a polish, however the finish and wear time for me were not the greatest.