I received a wonderful holiday set of China Glaze polishes for review from NailPolishCanada.com just in time for December! China Glaze usually puts out some a good array of gift sets for the holidays and this year was no exception. I received the Dash of Dazzle set for review, it contains three polishes which compliment each other quite well, Mingle With Kringle, So Blue Without You and Bells Will Be Blinging.
Mingle With Kringle is a bold gold foil polish. The formula on this one is great, no issues to report on application and it was not streaky at all. My swatch below is two coats. I have read this is a close dupe for Zoya, Ziv, apat of their 2012 holiday/winter Ornate collection which I hope is true because I love that shade and was not able to get my hands on it! Check out The PolishAholic swatches for Ziv
here
, its all the way at the end of the post.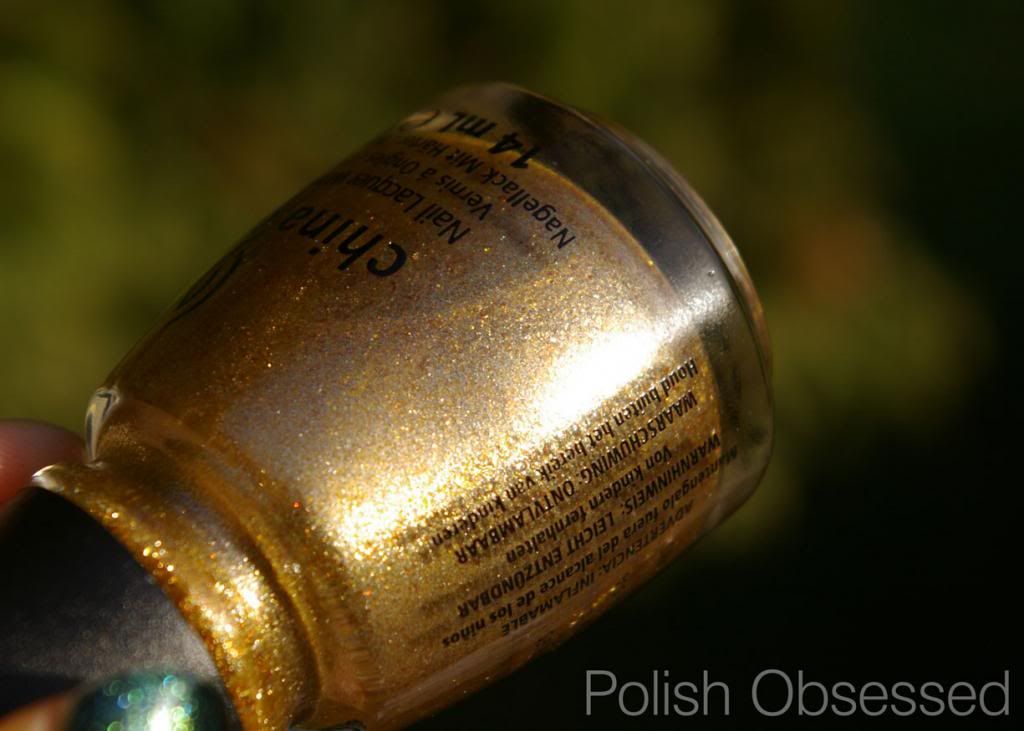 Next up is So Blue Without You, another foil, this time in a medium blue shade. I really love this colour, so much prettier on the nail than in the bottle. It has that blackened look at the edges of the nail that gives it more dimension than your average foil. My swatch below shows two coats.
Last but not least is Bells Will Be Blinging, a must have from this collection in my opinion! I love glitter around the holidays and this one is nothing like I have seen before from China Glaze. Various sized blue and silver holo glitter make up this fun topper. This would looks great layered over either of the fist two polishes.
The set as a whole is love for me, I got to choose between this and the Touch of Twinkle set (mostly red/pink shades) and this one is totally me. Not only is is great around the holidays on its own or in nail art, but also in the months after December. This is definitely a winner for me :)


Stay tuned tomorrow for part two of my review which includes wear of the polish and more swatches.


*This product was sent to me for an honest review, all views expressed are my own honest option.