I have been all over the place with polish choices lately. Through most of December and early January I was all about glitter! I actually would be wearing glitter all the time if it wasn't such a pain to remove. I think I have been wearing more due to the fact that it has been wearing very poor on me lately and I switch it earlier (to another glitter, lol) than I would any other polish. I have moved on to some neutral, glitter-pallet cleansing cremes, and today I have another, Zoya Envy.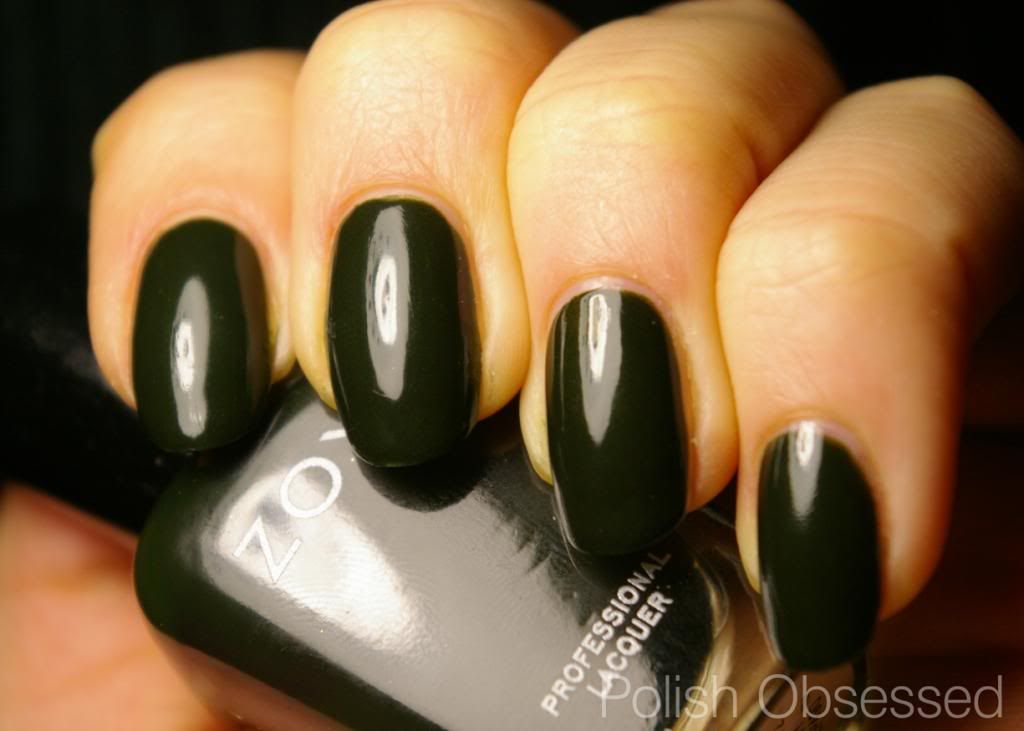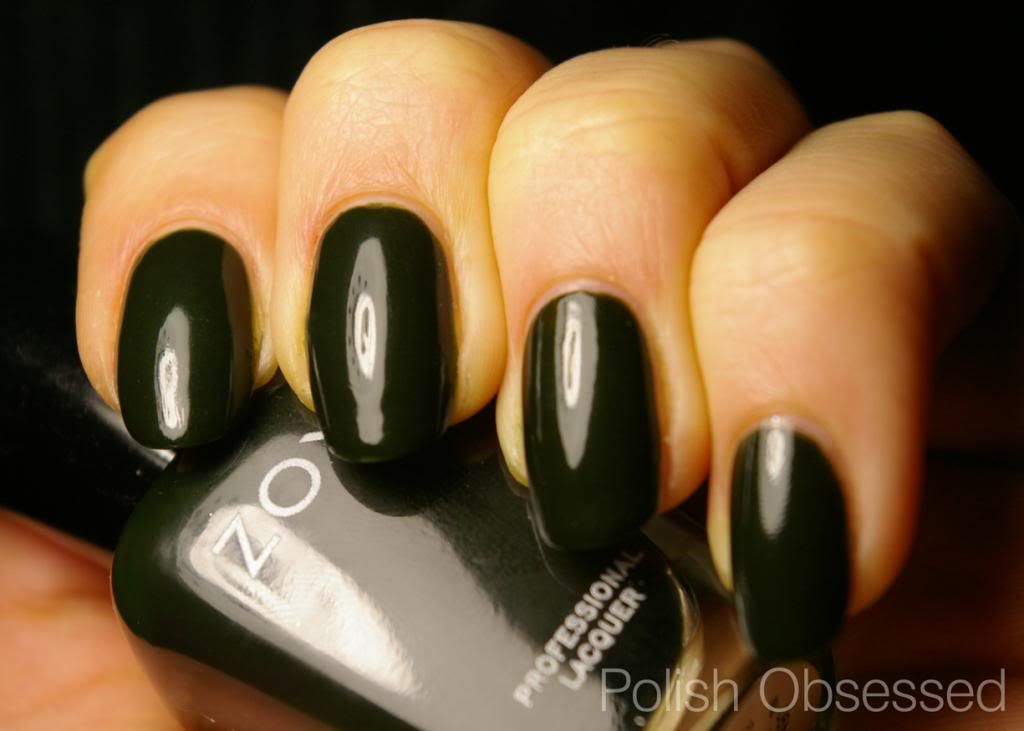 In the bottle Envy is a gorgeous deep moss green. When applied to the nail the first coat is thin, which is to be expected, but the texture of the polish is not what I would have expected. It must have something to do with the deep pigmentation of the polish, but it appears to be grainy, almost as if it needs to be shaken to recombine the pigmentation to the base. I don't think this is the actual case, but it is the only way I can think of describing it. This does not effect application or the final look of the polish at all, it is only visible on the first coat. The second coat evens out everything to a nice, smooth shine. The final colour is a deep dark moss green. In low light is may appear black, however the green in the polish makes it look softer and not so stark as a straight up black. As in most cases with Zoya polish, it applied perfectly!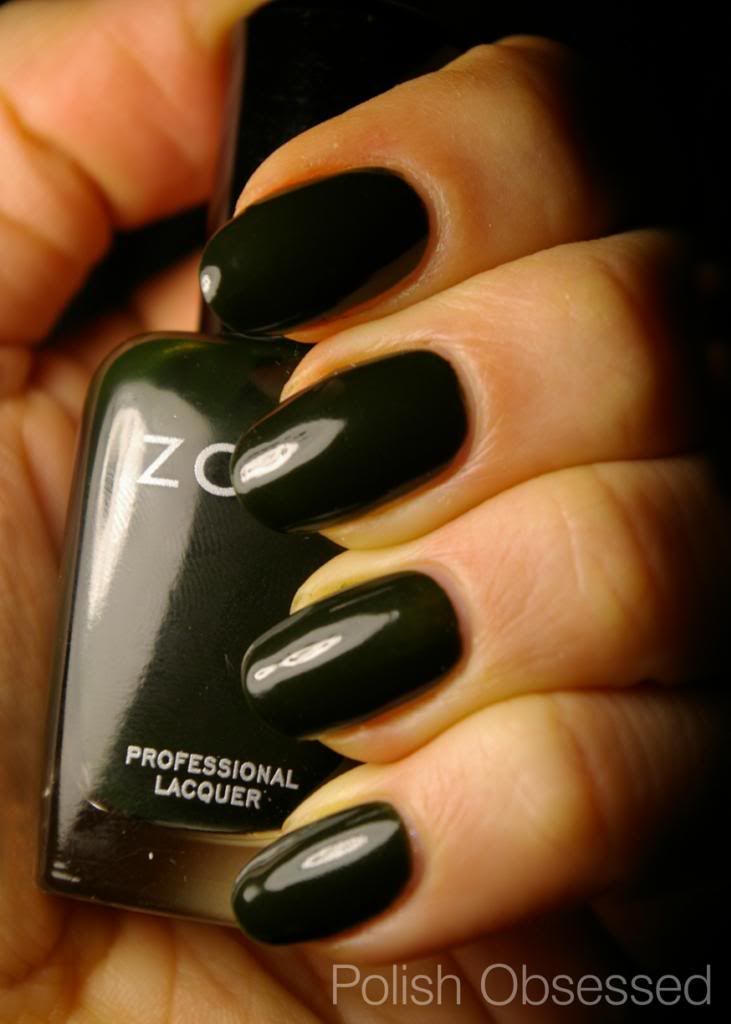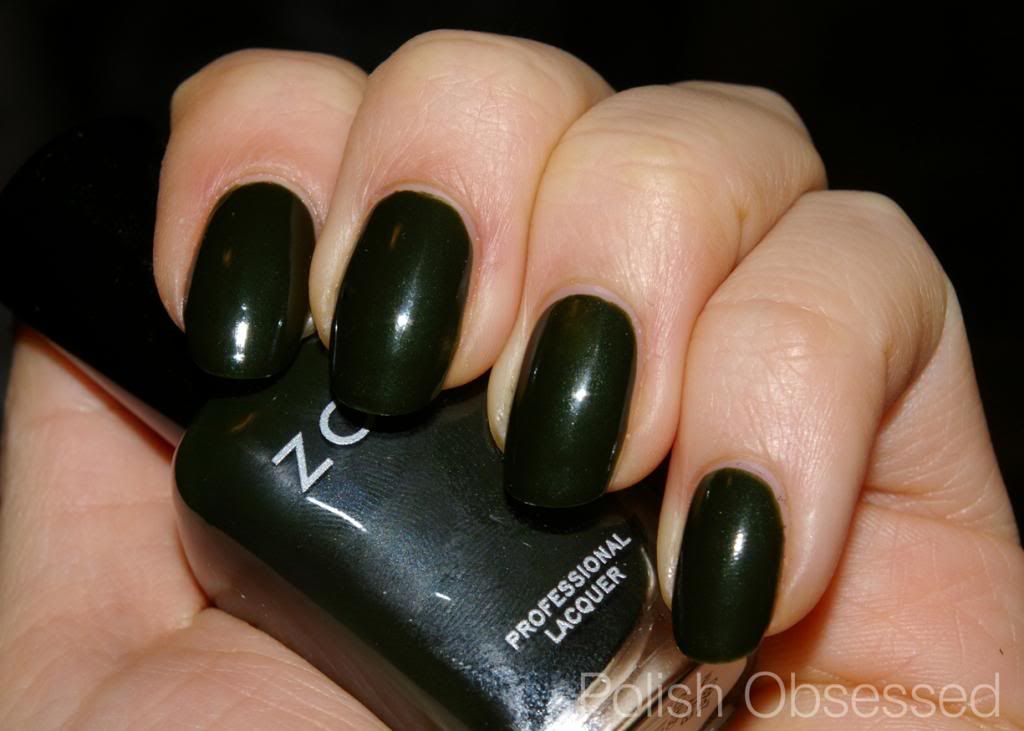 I really love this shade. I have a soft spot for dark/black-like polishes, it used to be all I wore in high school. Darker shades like this are great to be worn on their own or as a base for a glitter/flakie topper, nail art and stamping... which is what I intend on doing after wearing this beauty for a few days.