Good, rage! No bad rage! In Decembera friend of mine wore this awesome combo of polish and I just knew I needed to add both polishes to my collection, one of them being Orly Rage. I would recreate her look, but I will talk about that more I an upcoming post ;)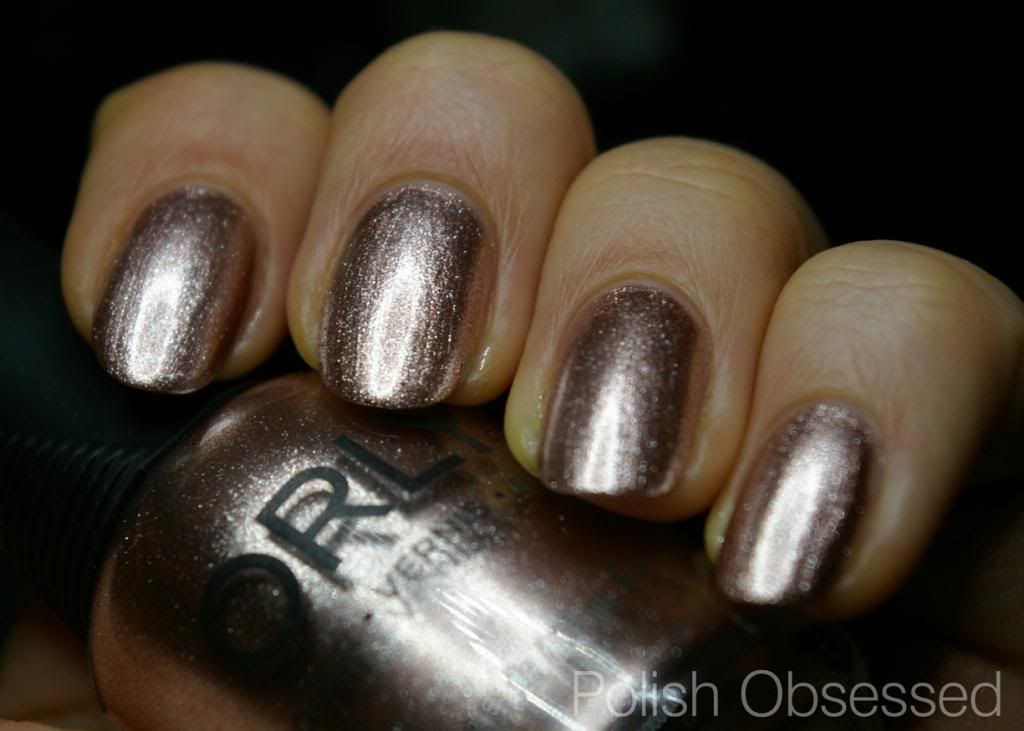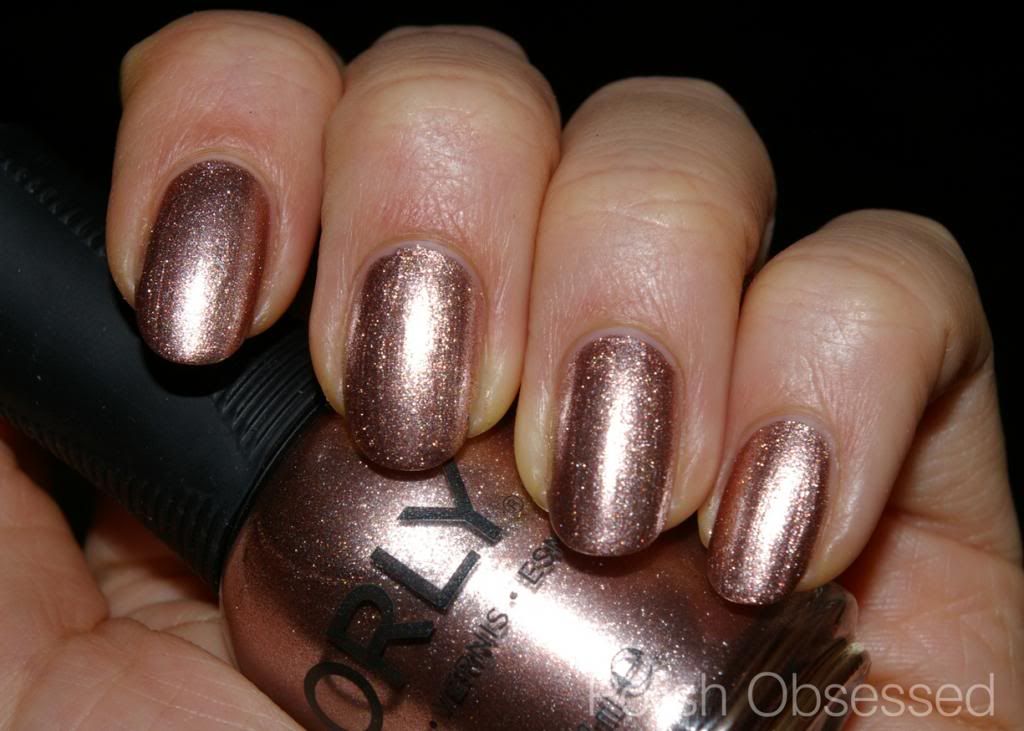 Rage has been described by many as a rose gold foil. Although I do agree with the description of the finish being a foil, I'm not sure if I consider it to be a true rose gold, I find it more of a pink toned silver, super pretty and flattering with my skintone. I actually ment to recreate my friends mani but decided to wear it on its own for a few days because of how pretty it was!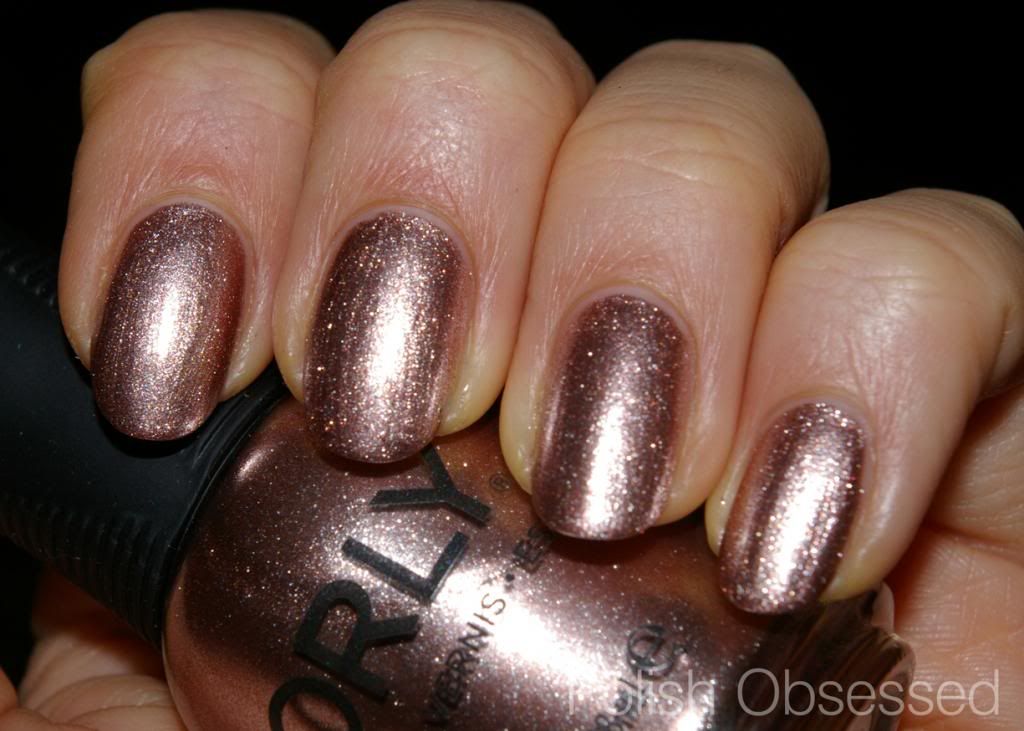 For whatever reason, I forgot to apply base coat before applying Rage, which is very unlike me! That being said, the polish wore fantastically, even without a top coat! I only needed two coats to reach opacity and it dried super fast. I'm really glad I tried this polish out, so classy and feminine.