I have been so overwhelmed with what polish to wear lately. I think winter is the one season where pretty much any shade or finish go, for me it is overwhelming trying to make a decision! I tend to go for darker shades, nudes, and whites, although I haven't worn too many whites this season. I was so stumped and came across MissHollyBerries latest video of
top 10 winter polishes
, apparently we share the same colour pallet durring the winter months! She mentioned Zoya Storm, and I thought why not? I had been drooling over this polish since forever but never wore it, so on it went while I watched the rest of her video :)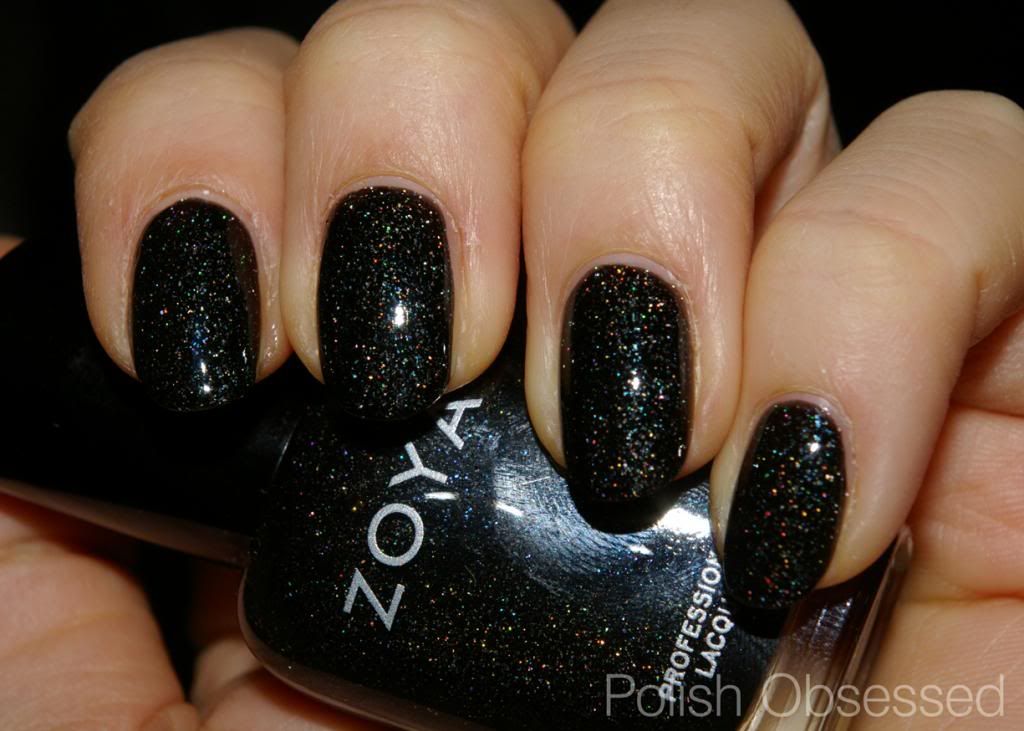 Storm is a black jelly-ish base with irregular shaped holo glitter flecks. The glitter pieces appear silver in low light and rainbow blingy in sun and direct lighting. I'm not sure if the base is considered a true jelly, but it sure does dry to a high gloss finish and let the glitter pieces really shine through.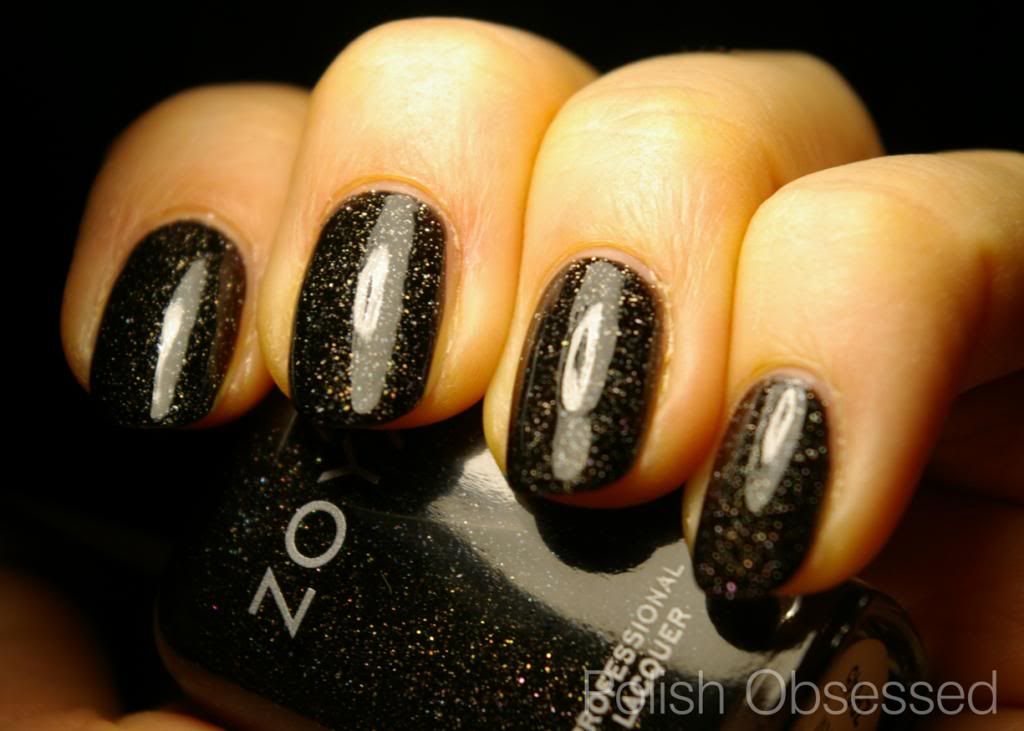 Application was a breeze, the first coat went on thin and streaky, but the second coat evened out any minor imperfections and streaking from the first coat. Two coats is all I needed for full opacity. I let it dry for a few minutes before applying my rediscovered, totally awesome top coat, NYC In A New York Minute Quick Dry, Grand Central Station. I love this because it is super thin, applys evenly and dries quickly to a high gloss shine. Did I mention it's only $1.99? Best drug store brand of topcoat EVAR! I just wish they came in larger bottles, oh well, can't be picky!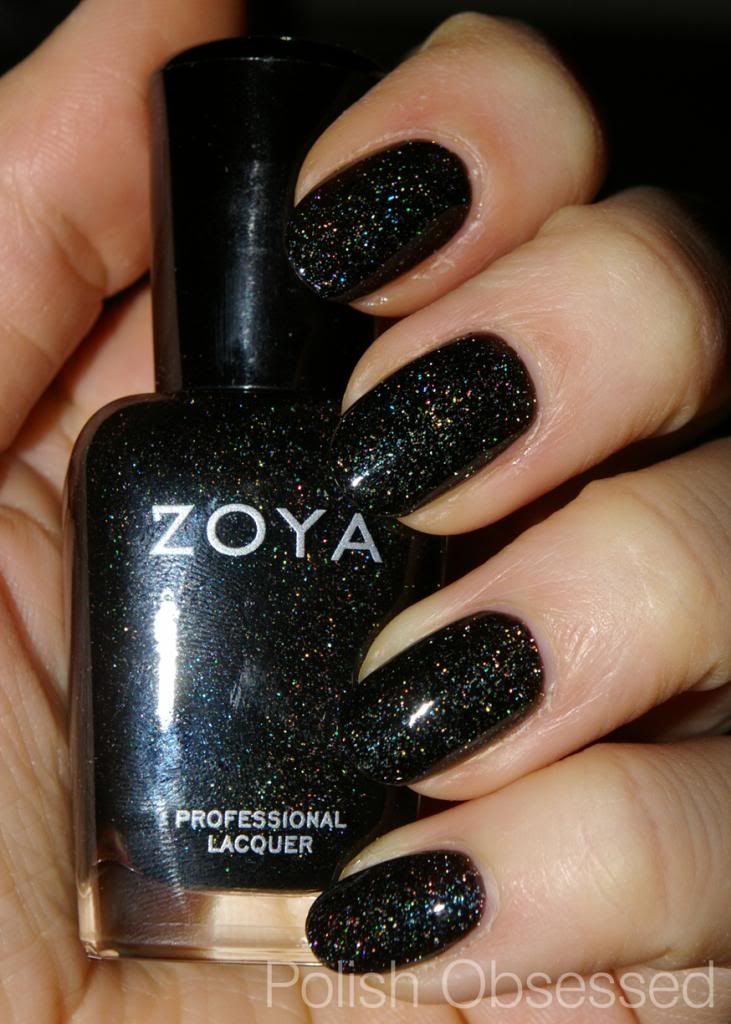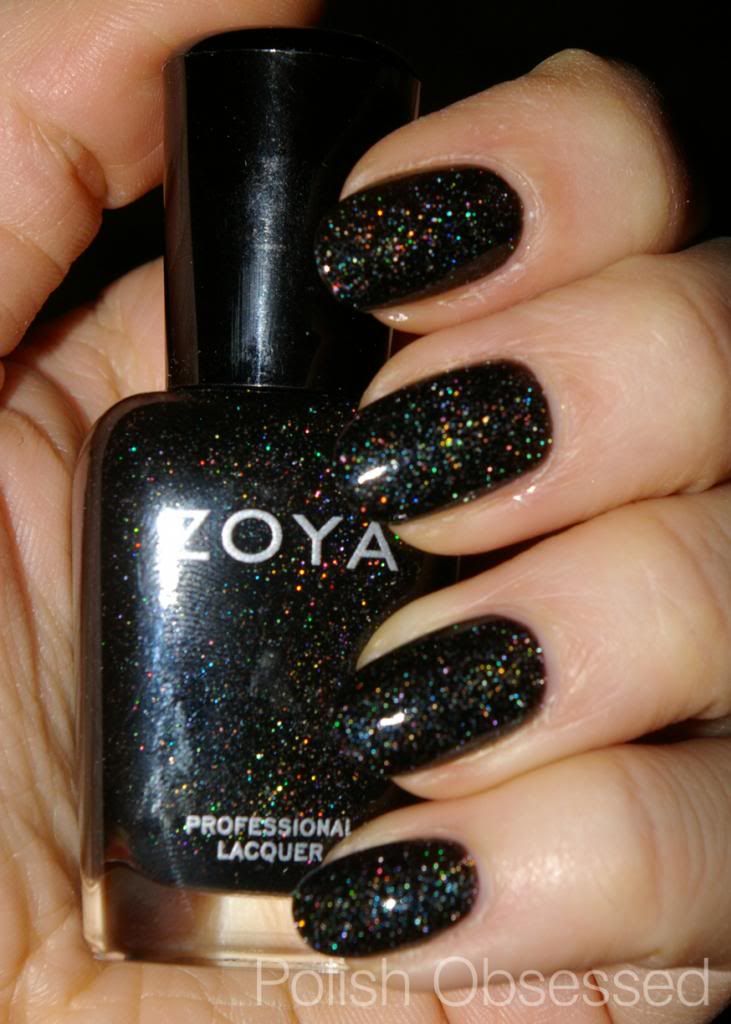 The glitter in Storm when compared to the other Zoya's with the same finish (Aurora, Blaze, Dream) does not appear to be as large which results in slightly less sparkle. Since it has been gloomy the past few days I have only really seen the silver sparkle which comes out, suits the weather well I guess.