I mentioned that I picked up Layla Ceramic Effect 52 at Winners a few weeks back and how much I knew even before purchasing that it looked to be close to a polish I already owned, Nfu Oh 51.Both gorgeous flakies are comprised of a blurple jelly base, multi-chomatic shimmer and opalescent flakies.
I decided to buy it anyway and LOVED every bit of wearing it, but how does it really stack up to Nfu Oh?
In the bottle the two polishes appear to differ in a few ways. First of all 52 appears to have a slightly darker base. 51 appears to have larger flakies. Does this translate to the nail? Not exactly. Since the formula of 52 is thinner, on the nail once built up to opacity the purple jelly base appears to be very similar to 51. That being said, 51 only requires two coats for opacity, where 51 requires at least three, or to be layered over a base colour. Below is a close up of the polish in the bottle. Totally reminds me of a nebula in space.
Can you tell the above macro shots apart? The one on the left is Layla 52, and Nfu-Oh 51 is on the right. The flakies are more dense and larger in 51 than 52, both in the bottle and on the nail, however they are both the same colour and give the same opalescent, multichrome effect. Below is a look at 52 in direct sunlight and shade at two coats: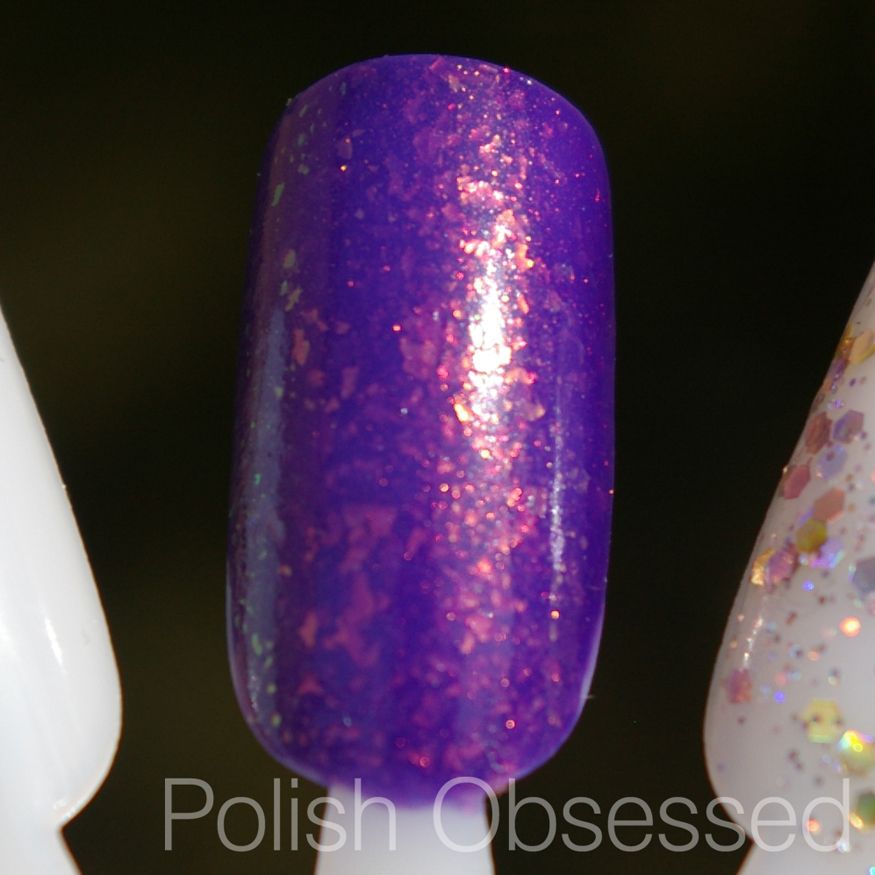 Bellow is a look at 51 in direct light and shade at three coats.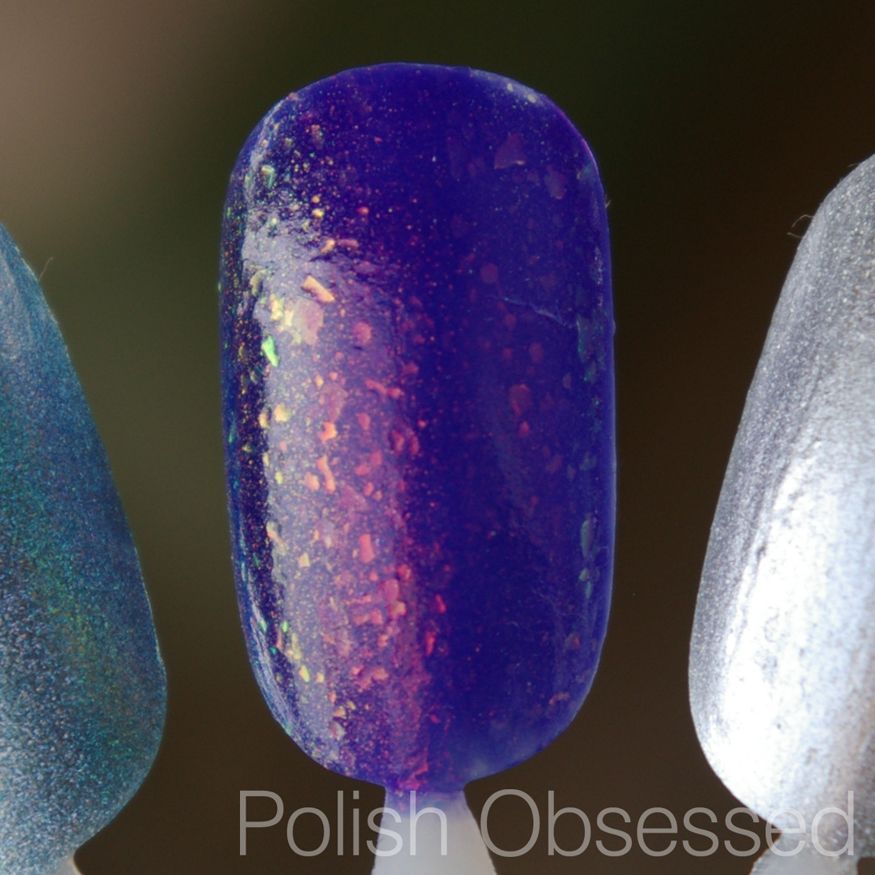 So should you buy one over the other or even both? Seeing how both of these polishes can be hard to come by I would say no. They are similar enough that whether you have one or the other you will still get the same effect on the nail. 51 is probably best worn over a similar coloured polish for the best effect, where 52 is good on t's own at two coats.