To start off my monthly posts of green and purple I have a China Glaze named Infra
Red!
Technically, it's not really a red, more of a magenta in my opinion. However the holo flash in this polish is a strong blue/purple, hence this is my first purple based polish for March.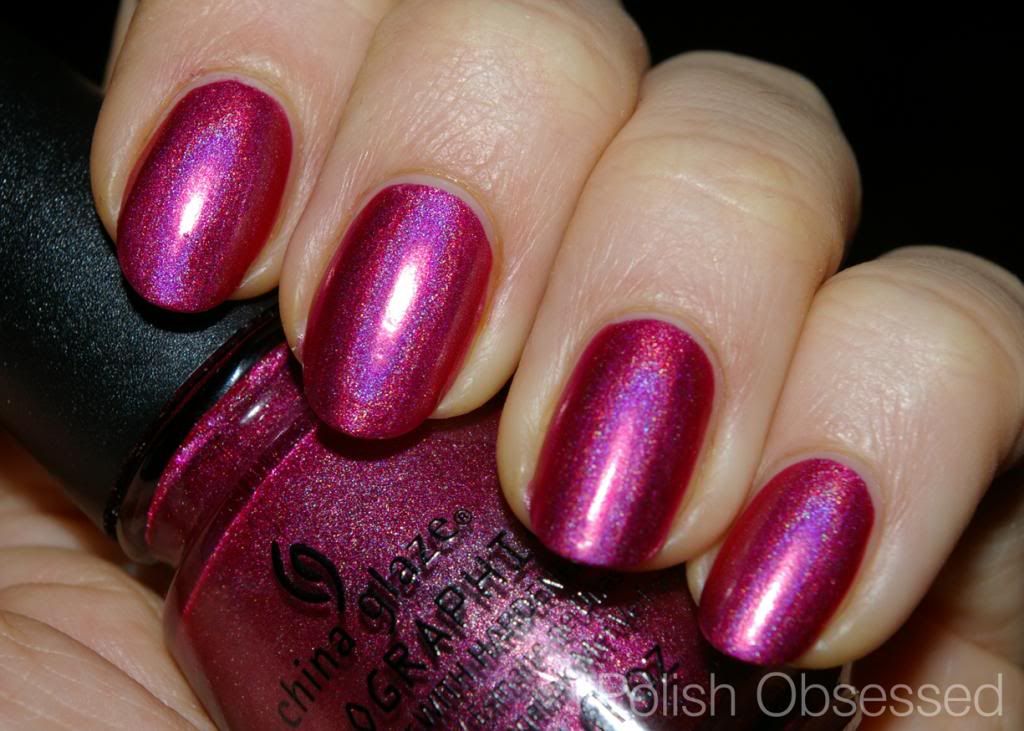 Infra Red was released last spring apart of China Glaze's Hologlam line. This is the one of the larger collections I was so close to owning all the polishes of, I own all but one. I decided against a pink holo I have a similar polish of. Infra Red is the type of colour I usually d not wear on my nails, I'm not a huge fan of reds or magentas, I wear them every once and a while. It was the strong flash of blue that convinced me to purchase this polish.
I applied a thin coat of my Nfu-Oh Aqua Base, so worth the money if you re thinking of picking it up! It made application a breeze. The first coat was quite thick and gave me pretty much full coverage, but since I decided against wering a top coat to enhance the holo effect, I applied a few drops of thinner to the bottle and applied a thin second coat.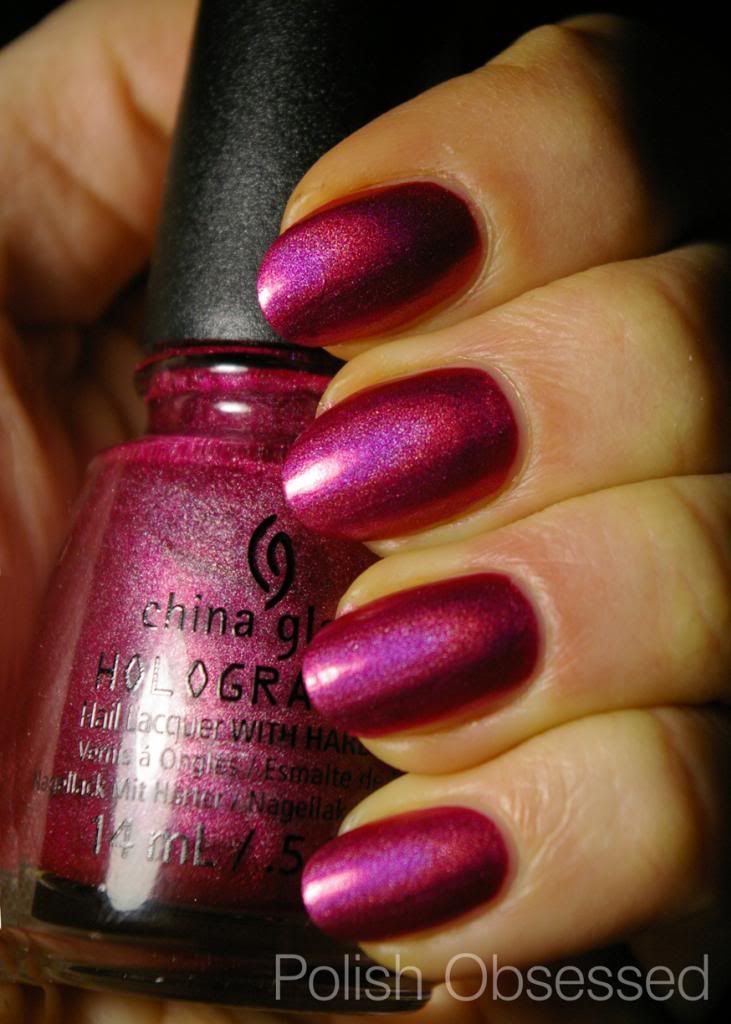 It is true about some of the polishes in this collection not being super holo, but I can still see the effect in different lighting and have accepted it's not like the OMG's. I really did like this collection as a whole though, love every polish I own.
I can't believe how much I have enjoyed wearing Infra Red so far, and it's only been an hour or two! I keep staring at my nails. It must be that blue flash, it is so pretty.