Good Morning! I hope the weather was as good where you live as it was for me over the weekend. Sure, it was a bit rainy and overcast, but for the most part it was pleasant and spring-like :) I was certainly in the mood for another spring bright on my nails, today I choose a bottle I picked up recently, Essie Boxer Shorts.
Boxer Shorts is a muted yet bright periwinkle creme, in different lighting it can appear more, blue or purple. sometimes even a bit grey! In the bottle it looks a bit lighter but on the nail it is quite a saturated shade. I only needed two coats for opacity, the first coat applied pretty well, but the second coat evened everything out. I did notice the longer I had the bottle open the more it thickened up, I'm not sureif it was because I had my window open and fan on or just due to the natural formulation of the polish. This wasn't a big deal, thinner is my best friend when I get any thickening issue :)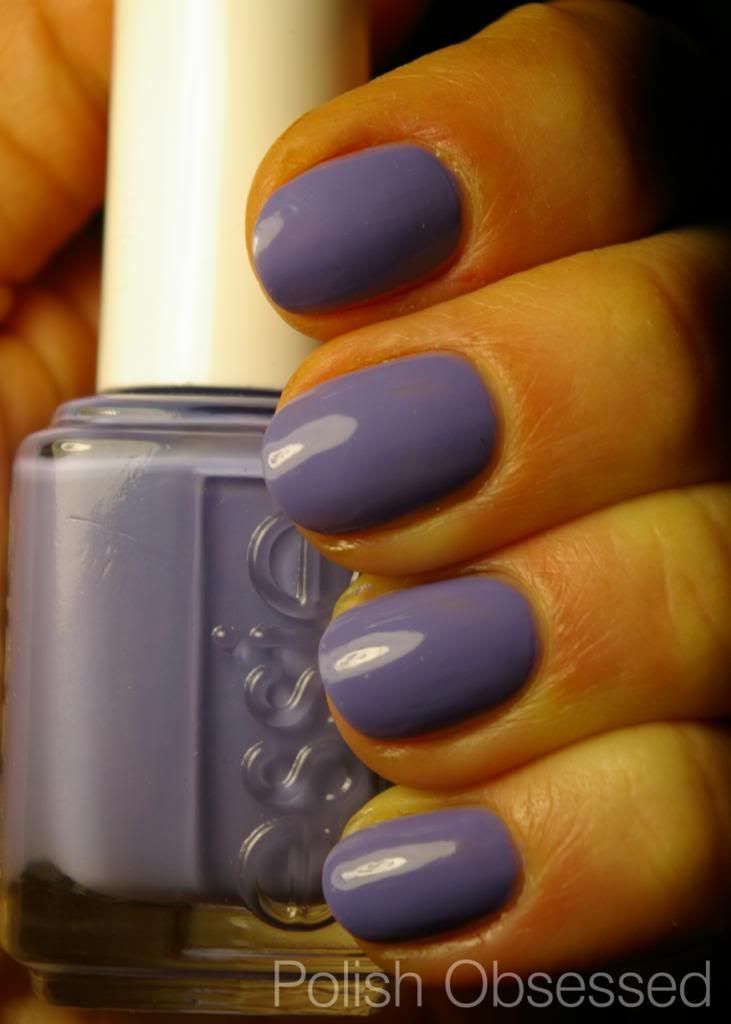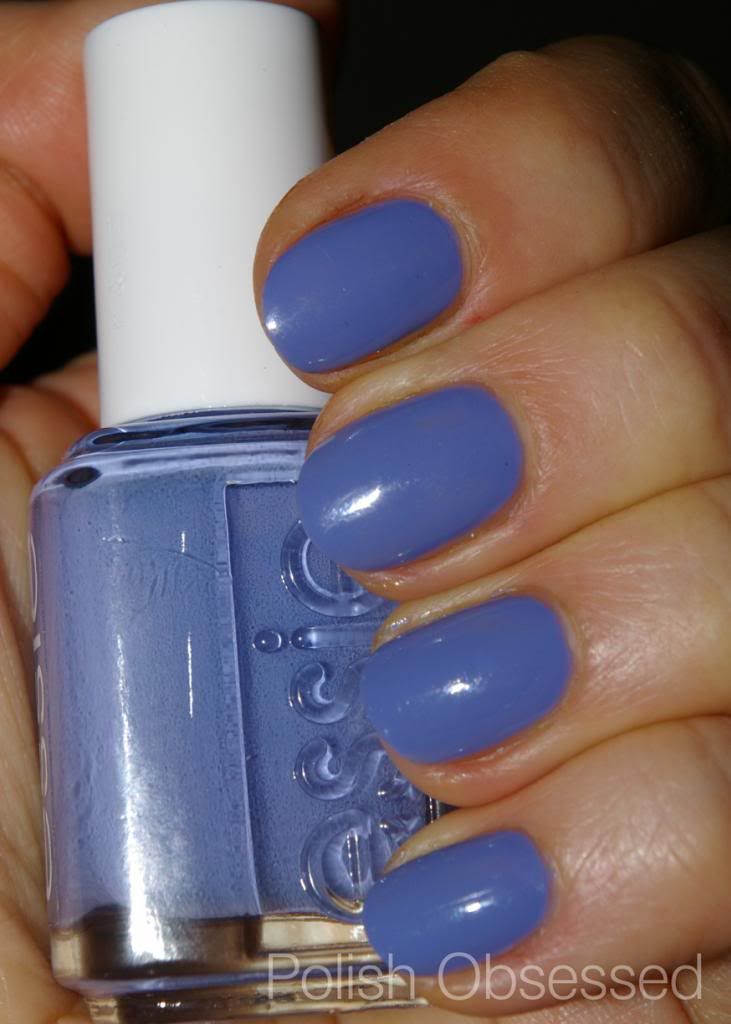 I think I may use this as a base for some Easter inspired nail art later in the week!