I totally thought I scheduled this post for 9:30 am, stayed up late last night to make sure it would be posted this morning... I actually set it for 9:30 pm.... I do this a little bit too much!
Ugh! Just caught it now too! Anyways, today I have a lovely neutral for the first day of April, China Glaze, Don't Honk Your Thorn. This is apart of the latest spring offering from China Glaze.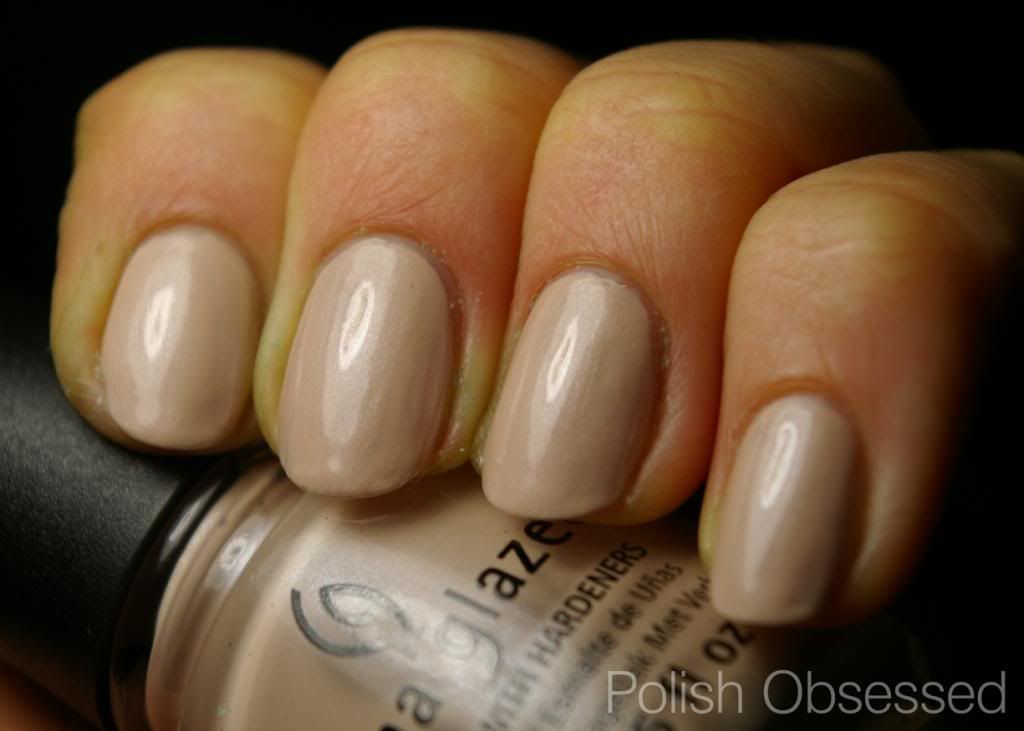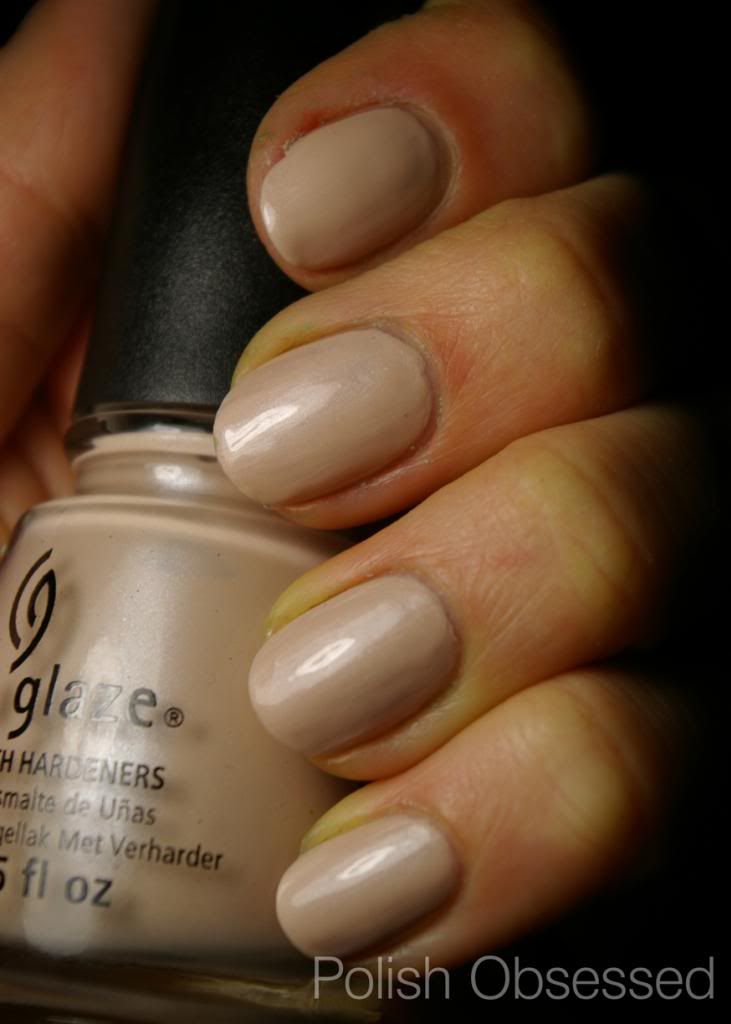 Don't Honk Your Thorn is a very light beige neural crème with a slight white micro shimmer running throughout. I used two coats for full opacity, although maybe three may have provided the best coverage and levelling.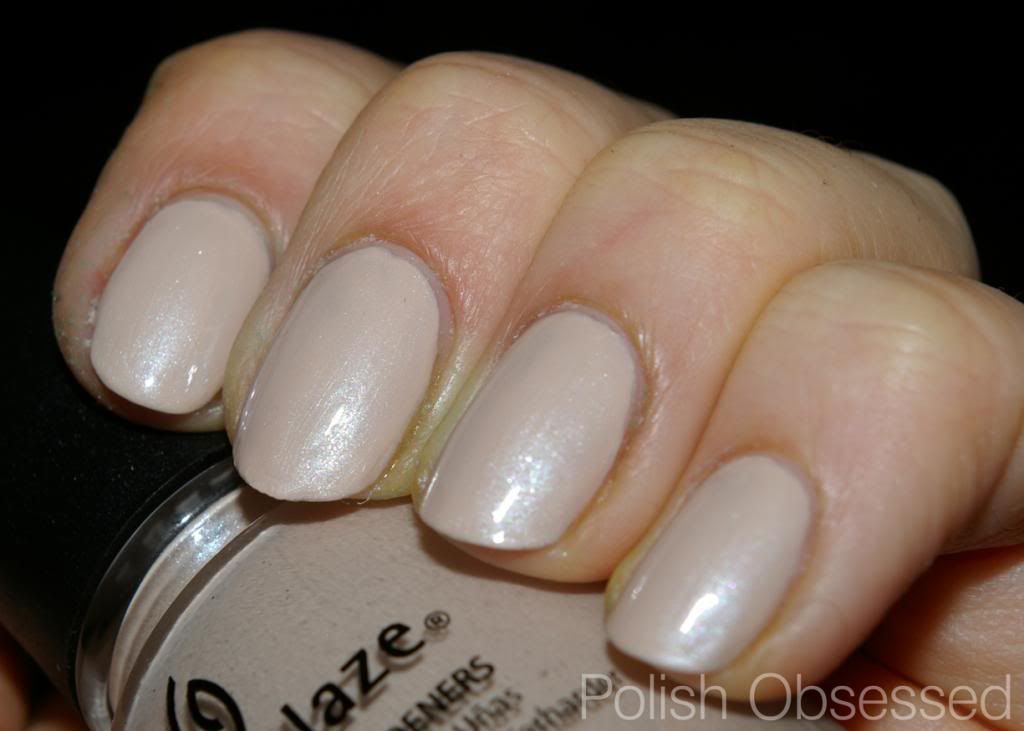 It applied pretty well, but I wasn't super happy with the final outcome. I had just removed Sinful Colors, Treasure Chest and it left a bit of a mess around my cuticles and fingers. No hardcore staining, after a few hand wages and natural oils any trade of the previously worn polish were gone. However it really made my hands and nails look dirty. Luckily it doesn't show in the photos, but my bands looked kind of dead. Not sure if it was the polishes fault, it was just the contrast between slightly stained fingers and a clean, light neutral.