Hi Ladies,
Today is the continuation of my post from yesterday. I will be discussing the NYC Shiny Top Coat and Quick Dry serum.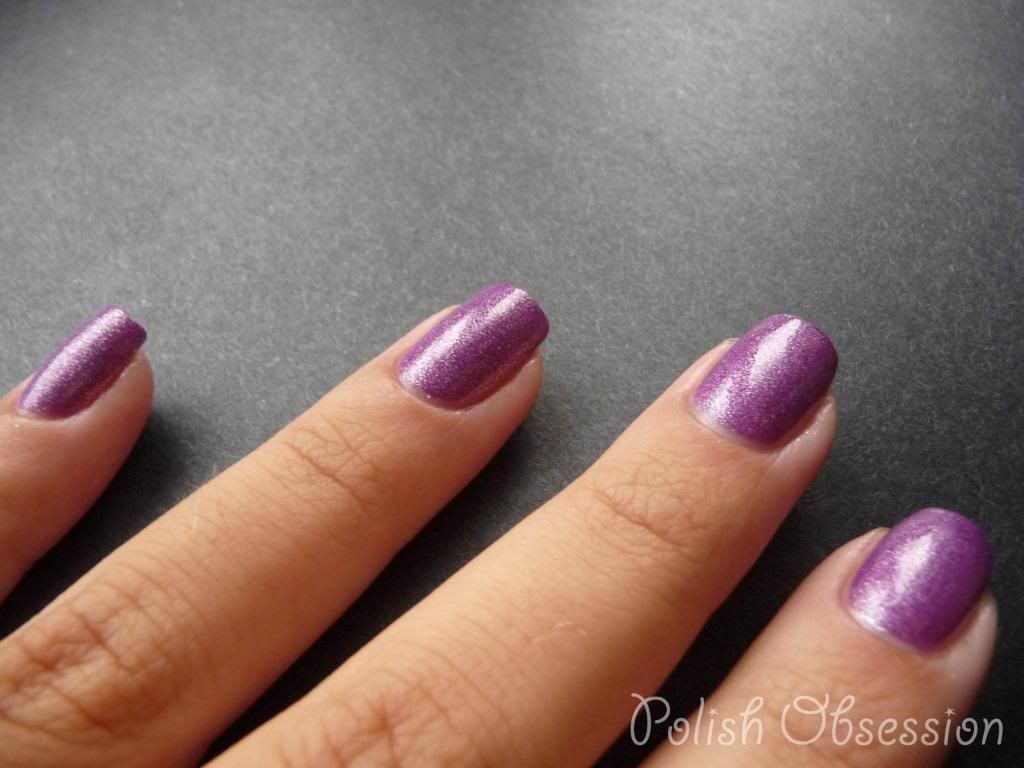 complete mani with NYC top coat
NYC Extra Shiny Top Coat - This was my first time using this top coat and I am really impressed! 1 coat gave me a nice high gloss shine and applied nice and smooth. I really love this, I need to find some more and stock up ( I purchased this for 50 cents!).
I am always looking for new topcoats to try and this one was worth the risk. I have tried Sally Hansen (Diamond Strength) and although it works okay for the most part, once you get half way down the bottle you get bubbles. I find this happens more with non-sally brands, so if I do choose to use it, I use Sally Hansen polishes only.
Another one I am currently using is Orly's top coat. Although it works well, I find it dries to fast as I am applying it, sometime I even get brush marks! I need to apply a big goop of it so it doesn't dry as fast. Has any one else had this issue with their top coat?

NYC Quick Dry - I picked this up for 50 cents also and love it, already stocked up. Just a couple of swipes on the nail and you are good to go in a couple of minutes :). I have not tried any other quick dry serums other than this one. The only other quick dry top coat I have tried is Sally Hansen's Insta-Dri, which does the job if I'm in a hurry, but it not my regular topcoat.
What's your favorite topcoat or quick dry solution?