Hi Ladies,
Today I have Claire's mood polish in calm/wild. I'm sure that most of you already know that this is a shimmery purple when cool and changes to a shimmery pink when warm.
Below is what I used for my mani
1 coat - China Glase Base Coat (Not pictured)
2 coats - Claire's Mood Polish
1 coat - NYC Extra Shiny Top Coat*
1 swipe - NYC Quick Dry*
* I will discuss my new favorite top coat and quick dry serum tomorrow, stay tuned :)
Claire's Mood Polish - I applied 2 coats originally (I applied another coat of the polish and another top coat, it had chipped while I was in the pool a day later, oops!). When applying this polish make sure that you move fast to get the smoothest finish. This polish dries nice and fast to a matte/suede finish. I actually really liked the finish but decided to complete this look with a shiny top coat. I am looking forward to wearing this matte/suede in autumn.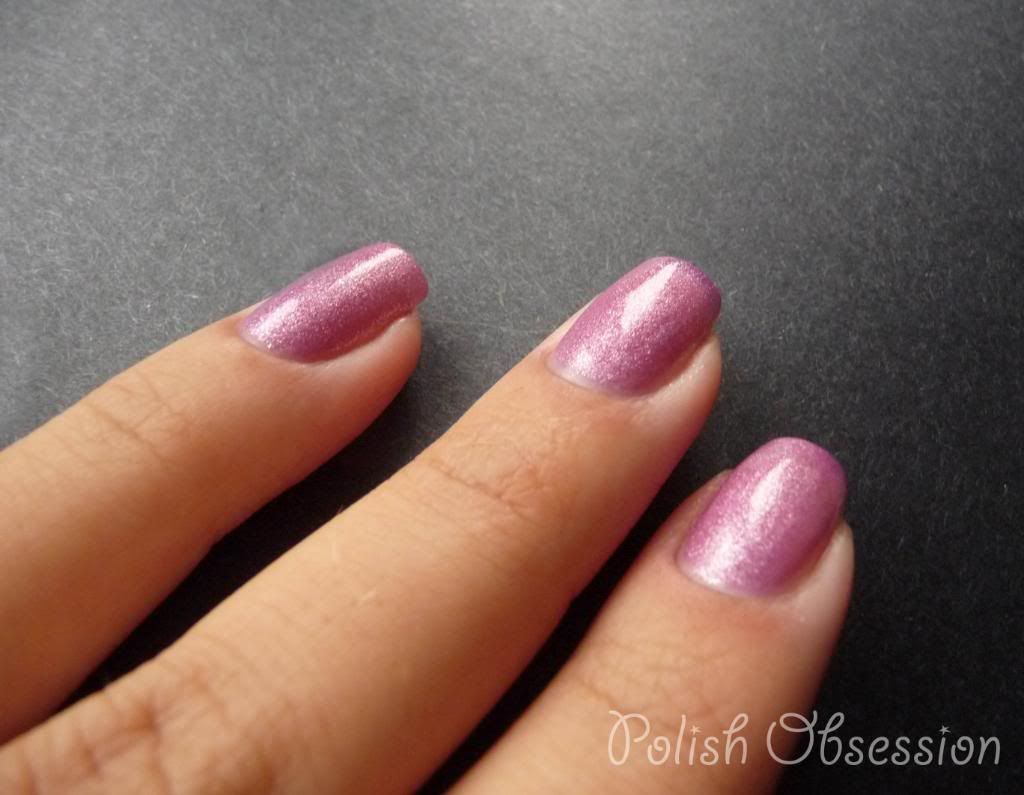 close up of pink, when warm
So Far I have had the polish on for 3 and a half days. Unfortunately I think due to the "neon" formula this polish is a quick chipper. Out of the 3 mood polishes I have tried out only one lasted me about a week give or take without chipping. I had used a base of white under the mood polish, I think that helped it to stick better. I will have to try this polish again (obviously! look at that sparkle!), but next time over another colour, possibly blue or purple. I wonder if the warmer colour wold change to a different colour...

What is your favorite mood polish from Claire's?