This is the very last week of
NailPolishCanada.com's
holiday nail art contest. This was actually quite fun and I'm glad I was able to participate in all three weeks. As in the previous weeks I'd love your support to help win some prizes and the possibility for a giveaway with any dupes I may win! Below is my entry, the theme this week is "Trim the Tree".
At first I had two ideas in mind and tried them both out. I ended up going with my secondary design here
I cut some tape in to a thin triangle and matched the tip of the top of the triagle with the middle of my nail. Next I applied China Glaze Midnight Kiss, a gold foil over top. right after application i peeled the triagle off carefully and I had my tree! Next I applied red circular rhinestones to the "tree" and a gold one to the top. Very simple, elegant and wearable, not too over the top.
To see the other entrys and vote for your favorites click
HERE
. If you'd like to help me out please select me (Polish Obsessed) as your fave when voting.
If you were interested to see, my first choice which I did not end up submitting was Christmas lights! I used some thread gently placed in to a clear top coat and then applied tear drop sequins (which I made out of cutting heart sequins in half) to the thread and voila! a string of lights!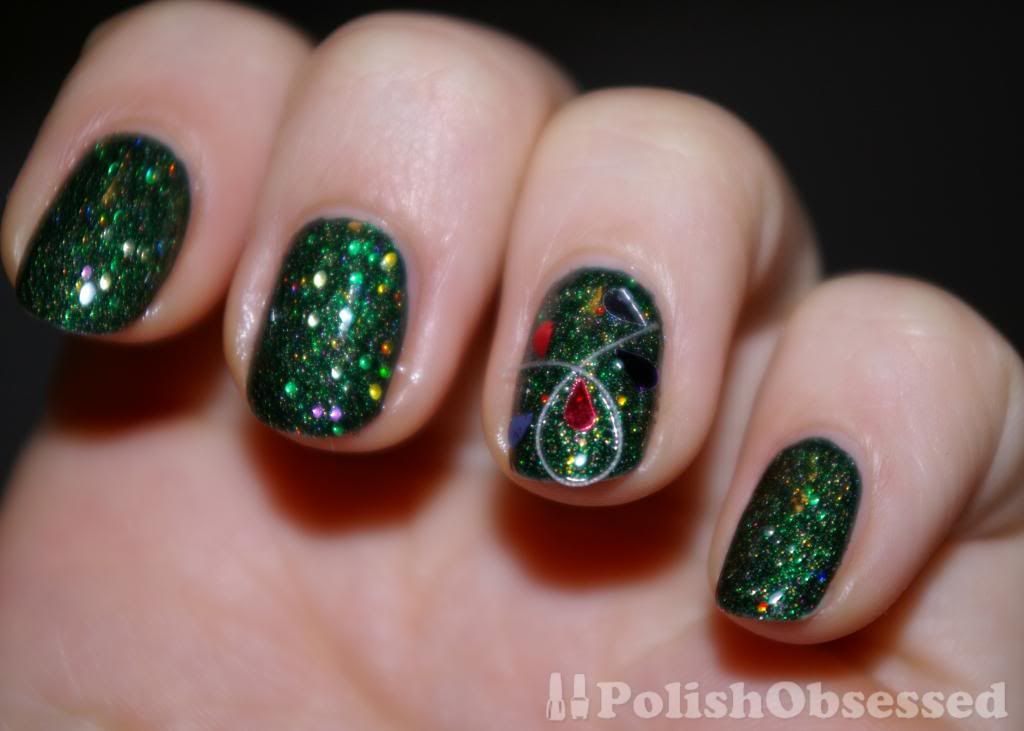 No you may be wondering what that beautiful glittery green base is ... why it is my very first 2012 holiday polish of the year! Woohoo! China Glaze's sparkly Winter Holly. You may recall seeing this polish in my latest haul, in the swatch photos I had used three coats to reach opacity so I figured I would layer it over another polish, I chose a deep teal/green. I was originally going to layer only one coat but decided to add another thin one to evenly distribute the glitter. In the photos this polish is awesome! Look at that sparkle!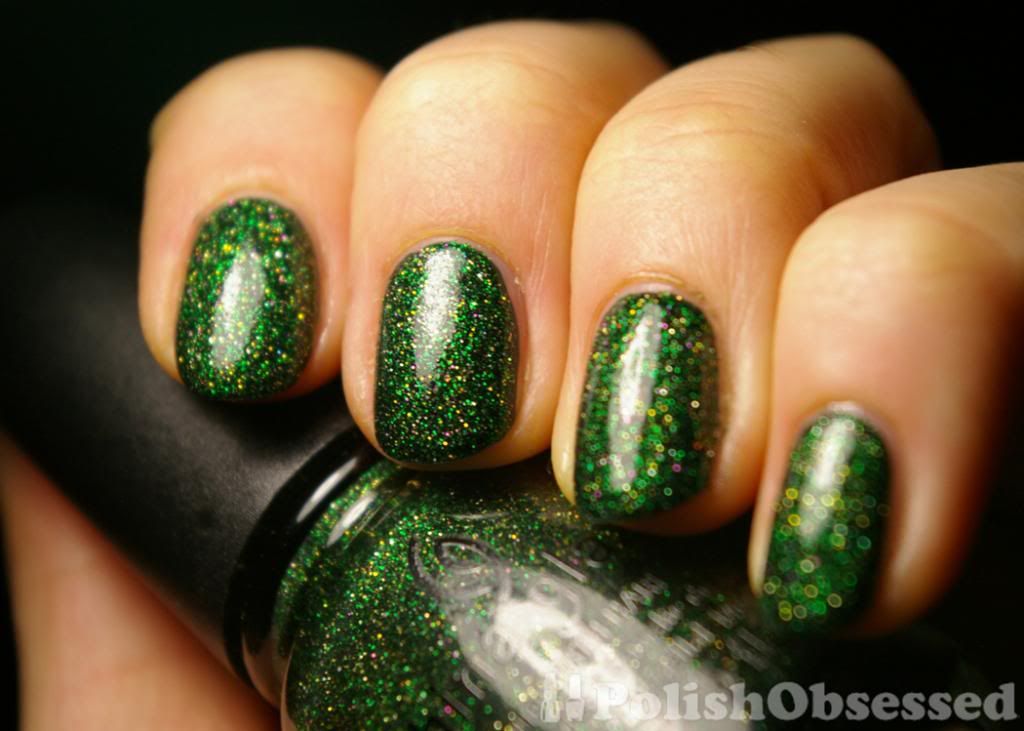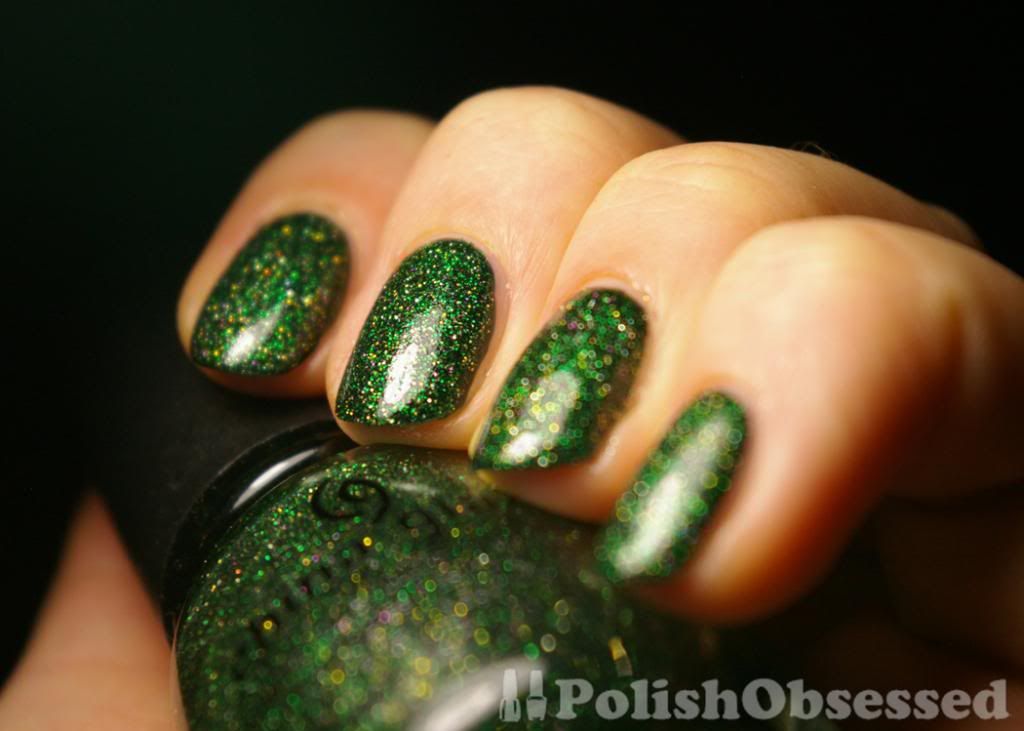 Winter Holly is composed of mostly green glitter, a good amour of gold and a sprinkling of holo glitter. In all lighting this polish is gorgeous, even when the holo glitter is not sparkling, you mostly see the green and gold glitter.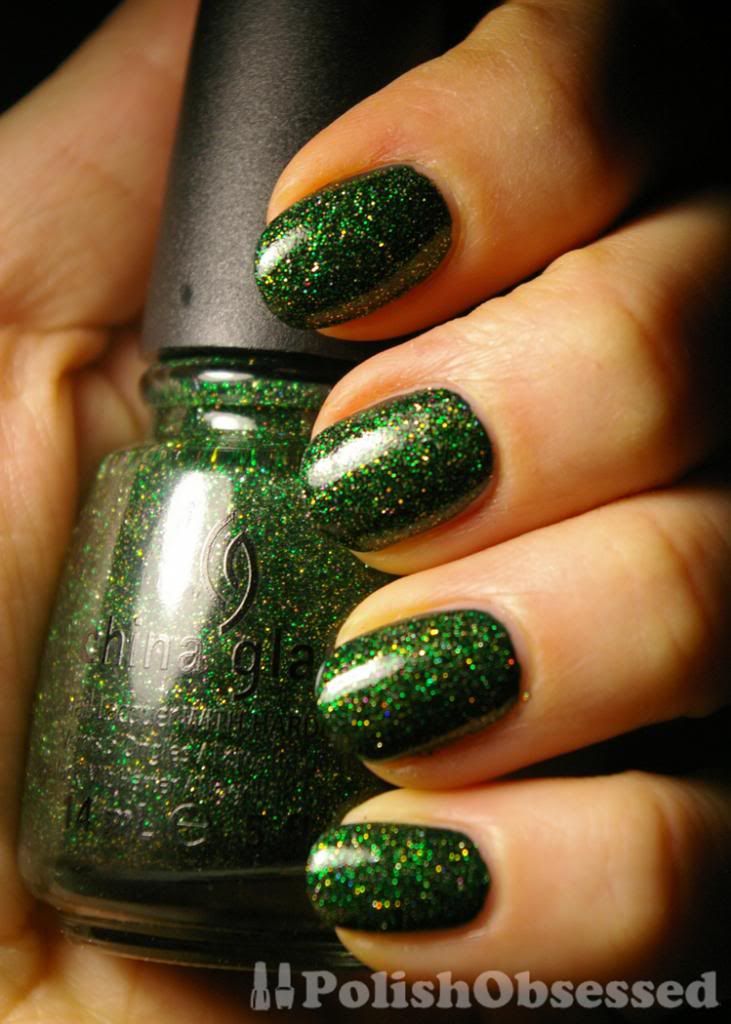 The one issue I had with this polish was making it glossy, the photos you see here were taken right after I applied Seche Vite. This glitter really gobbles it up, my nails still have a shine to them, but not the regular gloss I get normally with Seche Vite.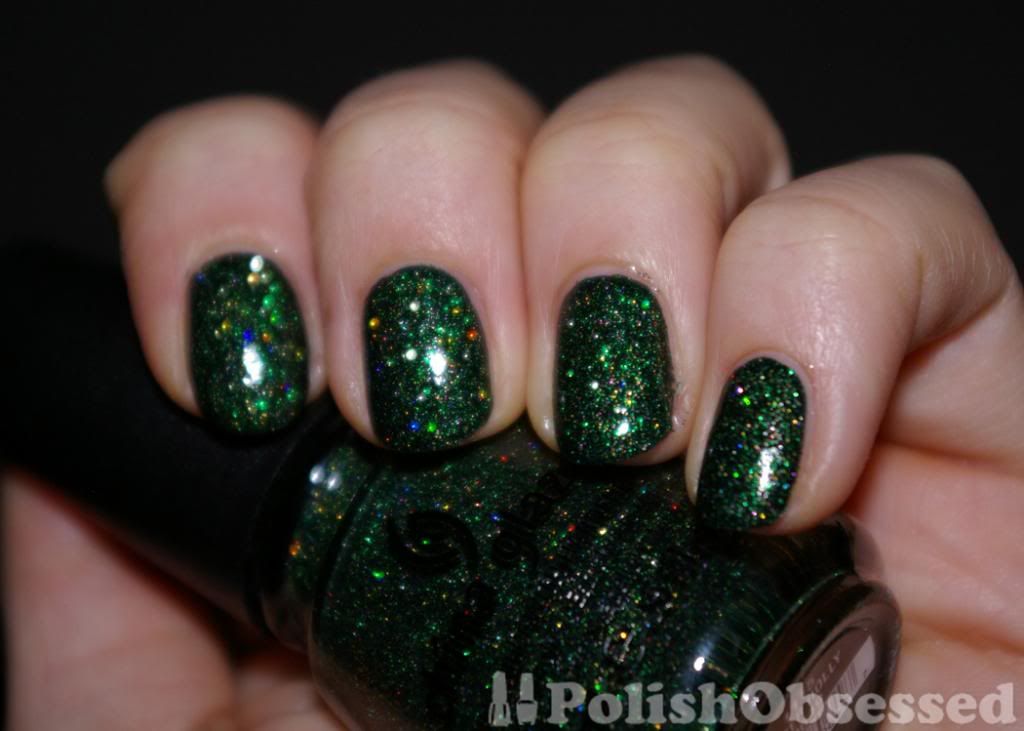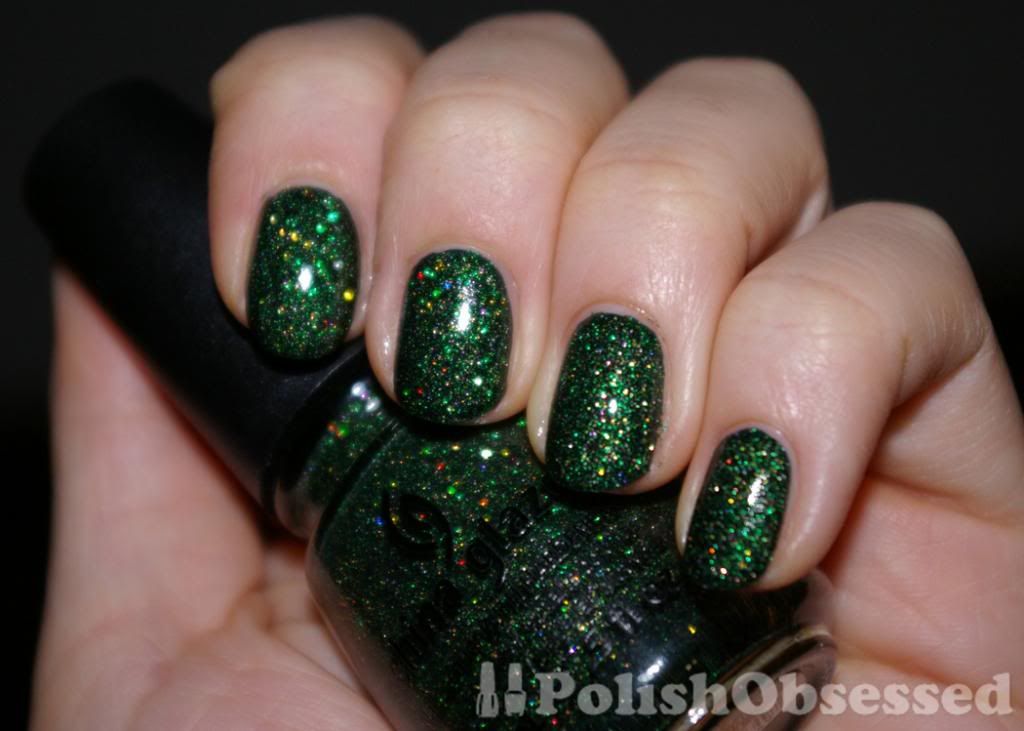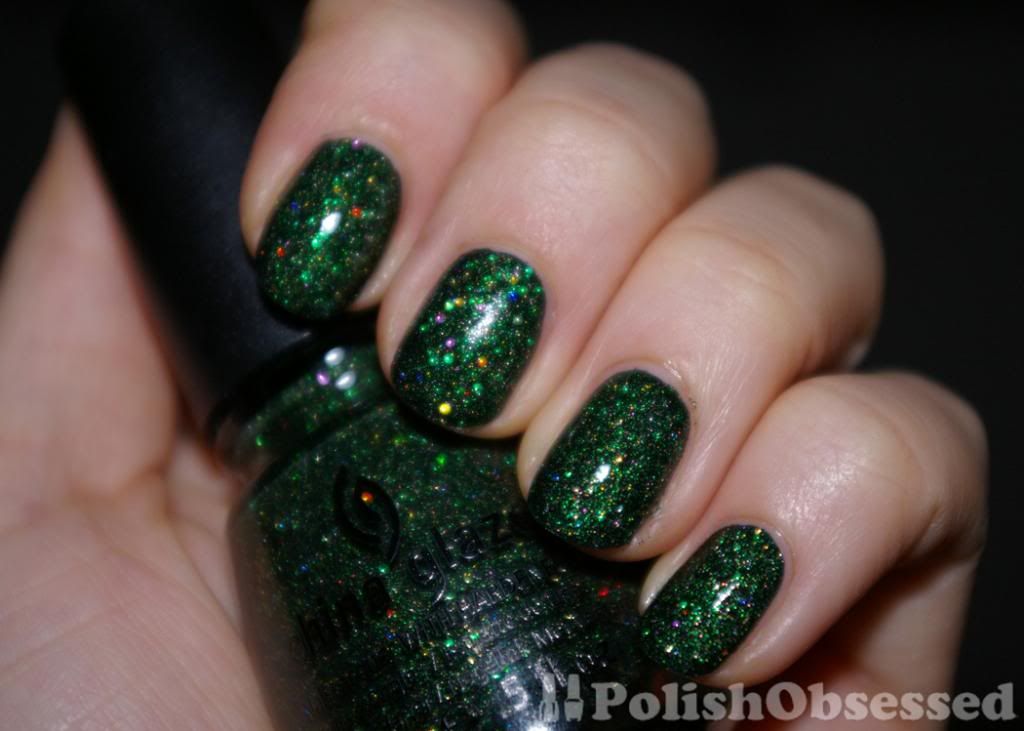 I also feel I chose the wrong base colour to layer this over, I regret not choosing a lighter green. That being said this polish on it's own is awesome and I will have to try it on it's own next time.