I think I have done more hauling over the last two months than I have this whole year! I thought I had my polish consumption under control but these winter collections are way to great I guess! This haul actually wraps up most of the polishes I had on my top winter collection list! The only ones I am missing are from Zoya, but those are usually harder to come by for me for a decent price, so I will hold off for now. On to what I picked up this time!
Today I have some more lovely glitters, that seems to be all I buy these days! First off are some brand new China Glazes! This was the first time I actually stalked a Sally's for a collection lol I was obsessing over these! China Glaze's Cirque du Soliel collection really got me excited, the glitters in particular. China Glaze really surprised me, it looks as though they have been looking in to what we really wants that is not readily available elsewhere.To start off I have Whirled Away and It's a Trap-eze!
Whirled away is composed of different sized black and white hex glitter and thin black bar glitter in a suspended base. Think the one thing I like more than a black glitter is matte glitter so I am excited to layer this over everything! I find these look awesome over brighter colours, they help the "glitter" to really pop.
It's a Trap-eze! Don't you just love that name lol this polish is composed of multi colour/sized glitter in a milky white base. Some say it is a light blue but I don't see it. It isn't a stark white though, and I wouldn't call the base a straight up jelly either, it's in between a jelly and a creme for sure. I almost did not pick this or up due to the saturation of glitter, I feared application. I did find however that if you wait a little bit in between thin coats the polish applied fine. This is like vanilla funfetti cupcakes in a bottle!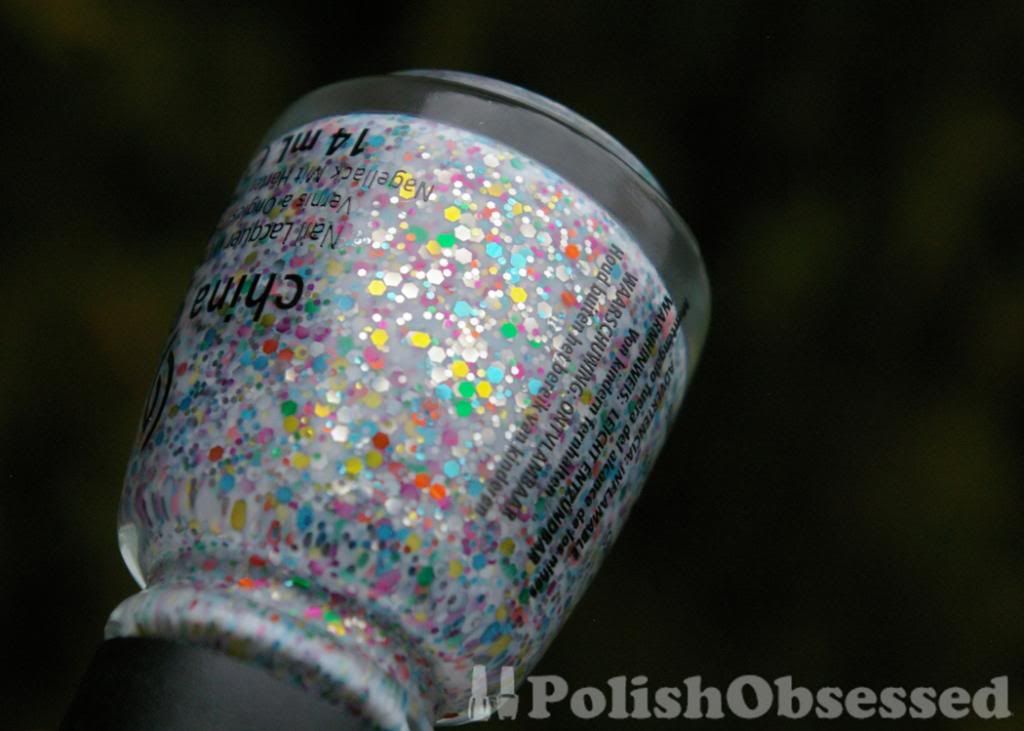 Next up Water You Waiting For and Winter Holly.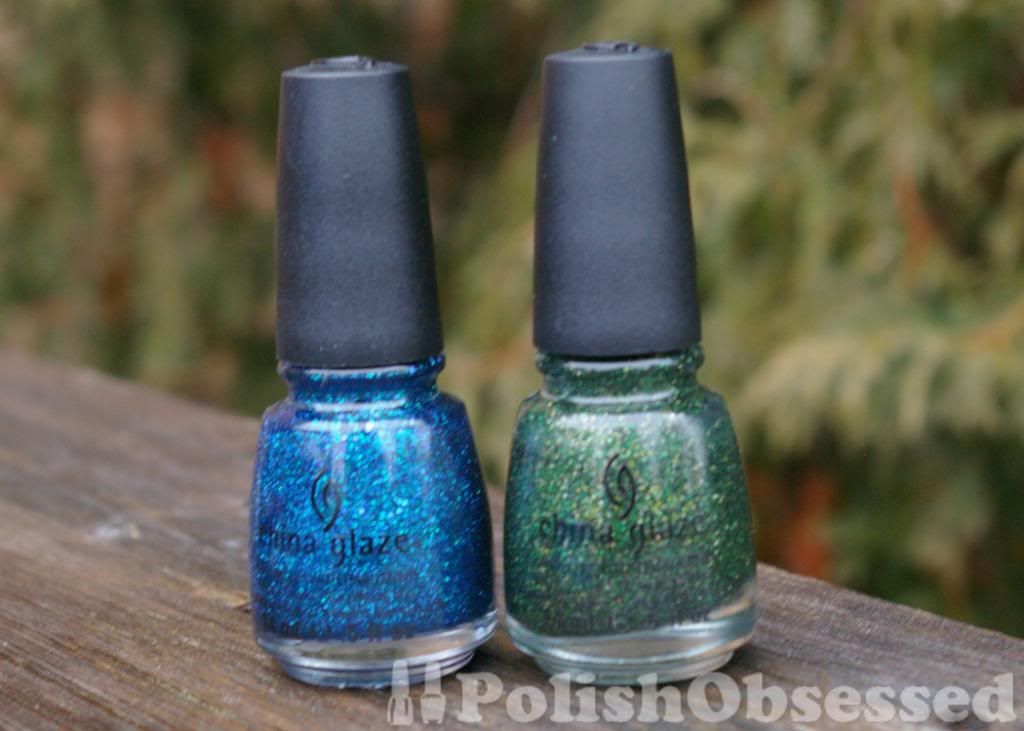 Winter Holly isn't apart of the Cirque collection, obviously, but I will get to that later. Water You Waiting for is a blue glitter sprinkled with green and purple glitter peaking through. I don't know what else to say about this one, it is just awesome and I pretty mug have to own any blue glitter I see lol.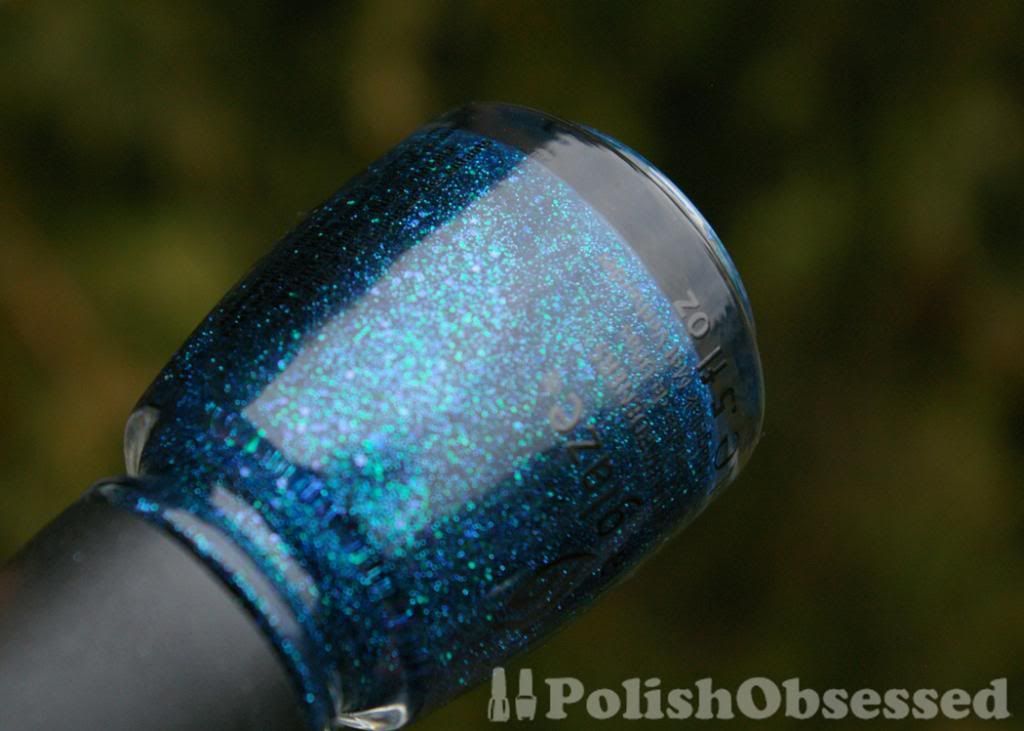 Winter Holly is from the Christmas collection and the last one I really wanted from the collection that I didn't already buy earlier. It happened to be in stock when I picked up the Cirque colours and I thought why not! it is a green and gold micro glitter with holo glitter sprinkled in as well. Pure glitter bomb!
Below as always are some swatches. Whirled away was one thick glob, IT's a Trap-eze was two thin coats and Water You Waiting for was 2 thick coats. All with no top coat.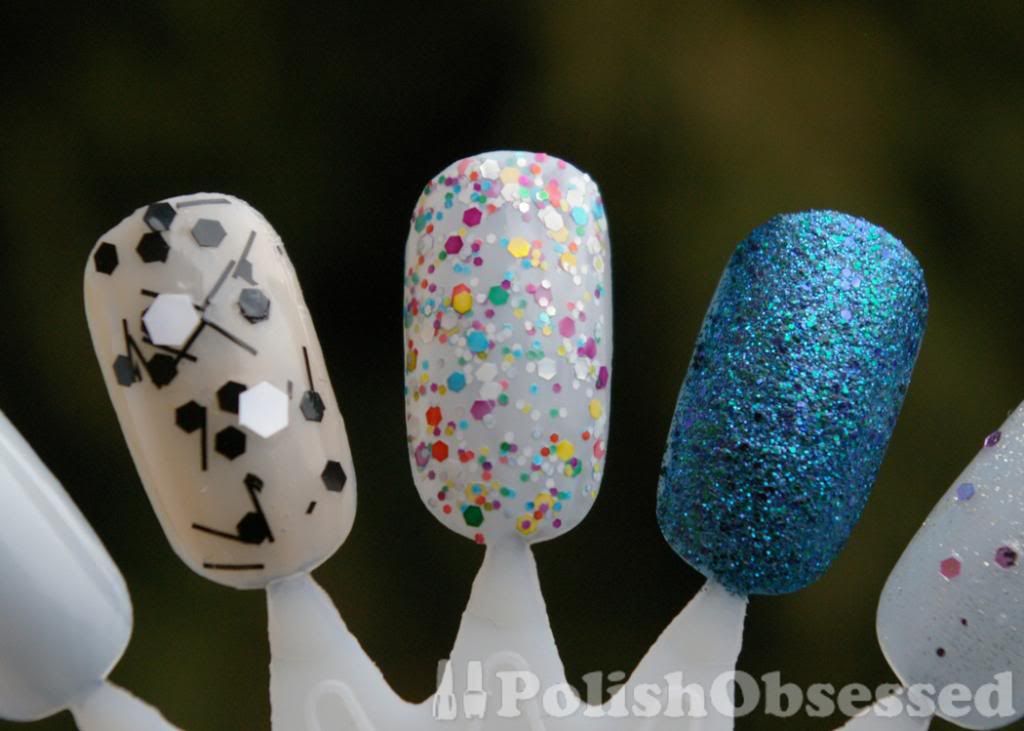 I was saving a spot on my nail wheel for Winter Holly to be amongst the other s from the same collection. This swatch shows three coats, no top coat.