Today I have my first ever Essie glitter! I have been acquiring more Essie's lately since that have become more accessible the last year and a bit. I am also glad to see their collection expand with a broad colour selection. Take for instance their winter/holiday collection, Leading Lady, they have some great colours and finishes ranging from a turquoise crème to a neutral gold glitter. Today I have the namesake polish from the collection, Leading Lady, which is a deep red jelly saturated with red glitter. Think China Glaze's Ruby Pumps but more glamorous!
When I saw this polish in store I was wowed, not to say that there aren't other red glitters out there but it is different. It was actually more reminiscent of the much sought after Essie, Ruby Slippers, than CG's Ruby Pumps. I had to have it!
I ended up looking up swatches and was turned off, it was a beauty in the bottle but I could not find many photos that did it justice. It looked more pink than red from what I saw online. I finally gave in when a coupon became available at the RCSS this past weekend, $2 off plus no tax! Since then it has been sitting on my desk looking all pretty and I decided suddenly that I had to try it.
The first coat worried me, the formula was okay, but I experienced balding and dragging with the glitter when I went over the same spot twice. The second coat was a thick one and in my opinion evened out any imperfections from te previous coats.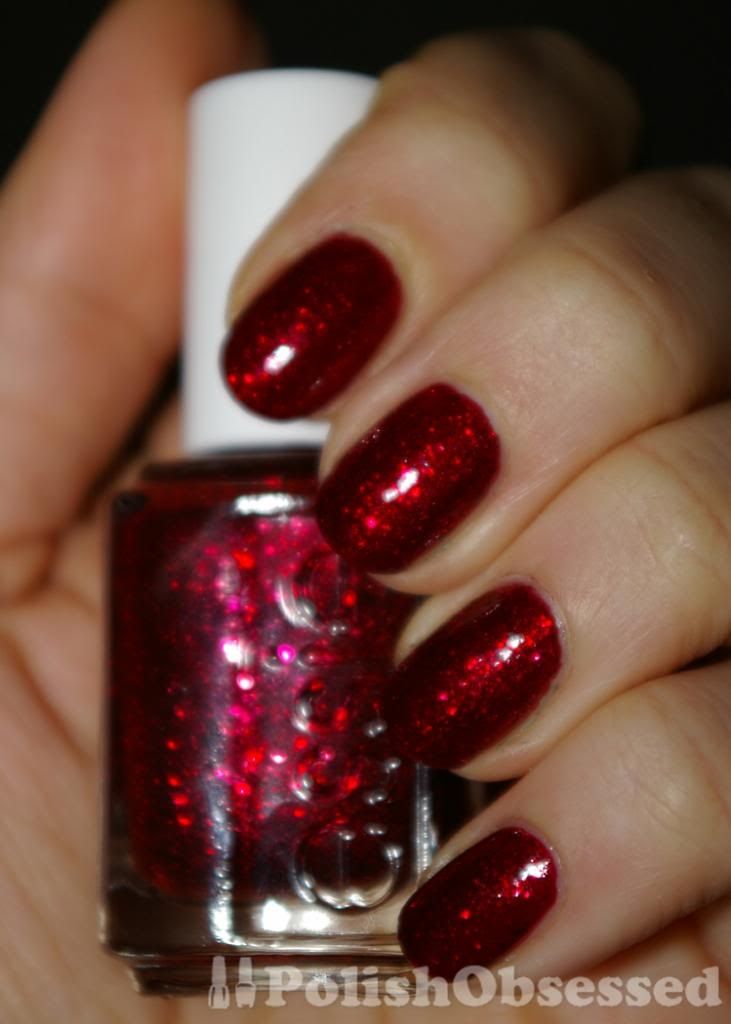 I wanted this glitter to really shine so I apples two topcoats, first ASK cosmetics top coat which added some much needed gloss, and the second was Seche Vite for a wet like shine that dried in no time ;)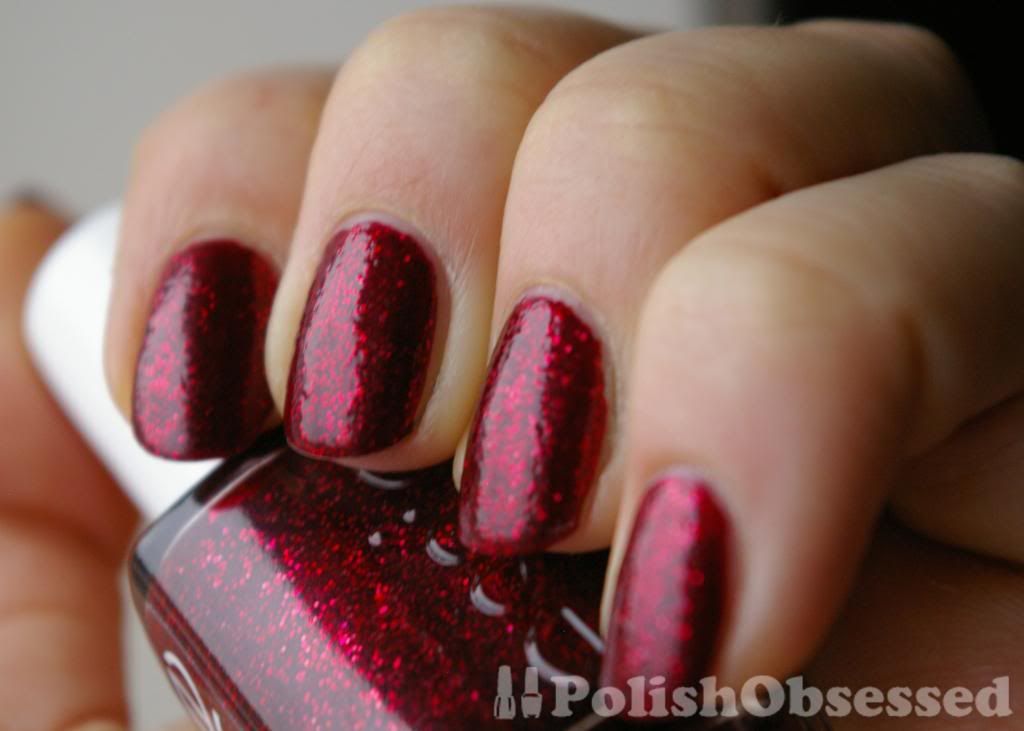 I am so wowed by this polish and think is looks even more elegant on my shorter nails. The layers add depth and the glitter adds this glow that is just fantastic. This is a great option for a modern take on a simple red nail for the holidays.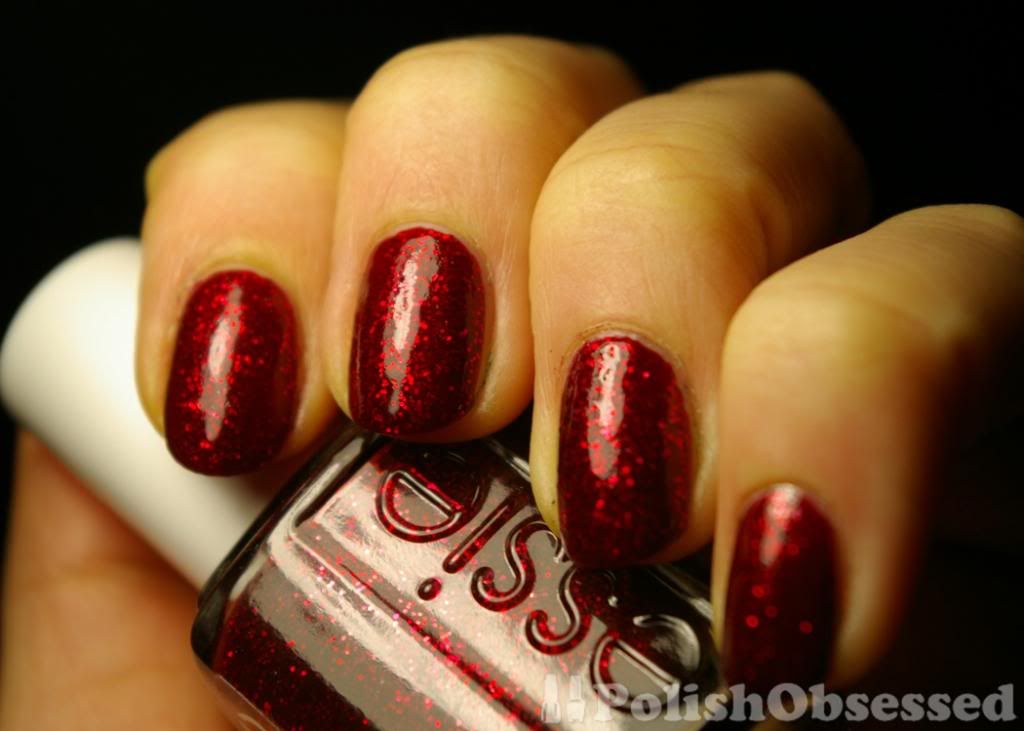 This also looks to be a popular shade on NailPolishCanada.com, I got an email fro them the other day with a list of the top polishes at the moment, I can't remember the exact number this was on the list but it was marked as backordered! I saw a bunch at my local RCSS, so check them out if your looking for it, and don't forget to pick up a coupon from the coupon wall at the front of the store.