I didn't want to remove Leading Lady, but unfortunately it started to chip on me and I couldn't help but pick at it while waiting in line during my holiday shopping this past weekend :) while shopping that day I stumbled upon some sale glitters at a local beauty supply, these included OPI's Muppets polishes. I decided to pick up Devine Swine and Fresh Frog of Bel Air.
I picked these up in anticipation of mixing them with the other glitters I have from this collection and layering in between jellies. Since my current mani was already half picked off by the time I got home I decided to try out some layering with these polishes right away!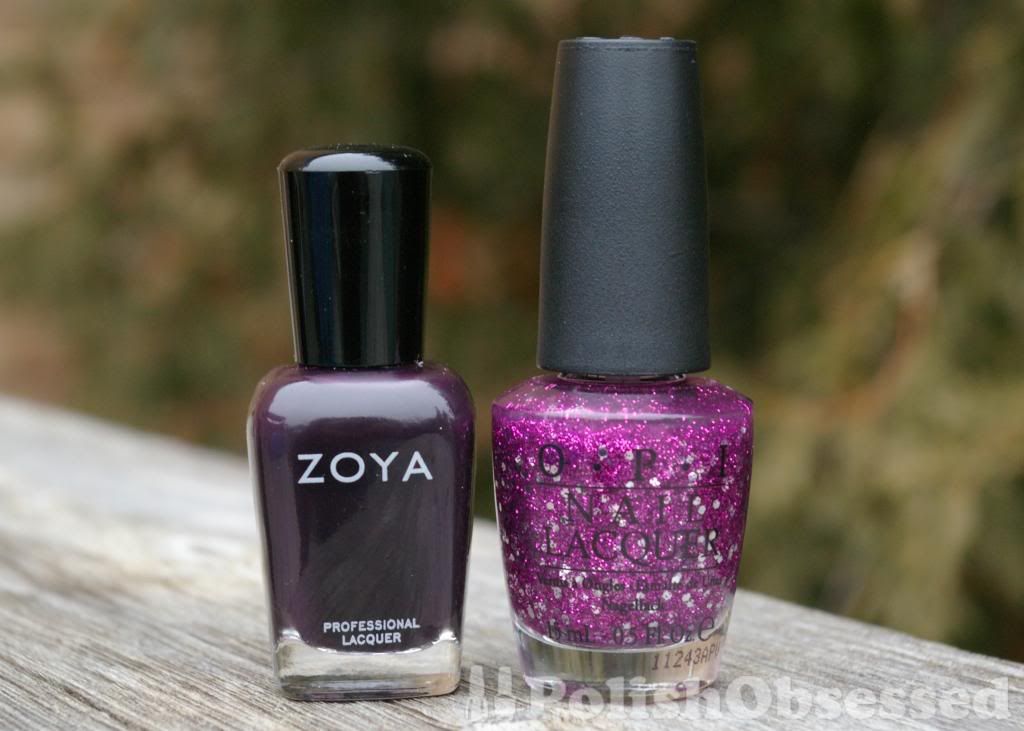 For the look I created I applied of two coats of Zoya Katherine, a purple jelly from Zoya's fall gloss collection.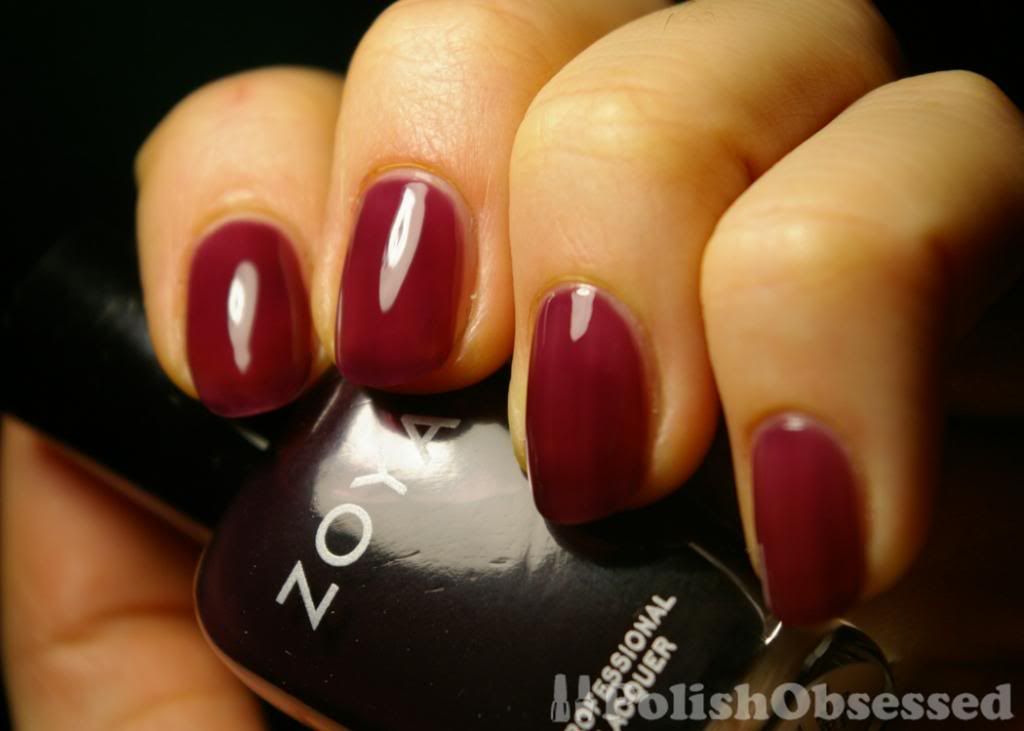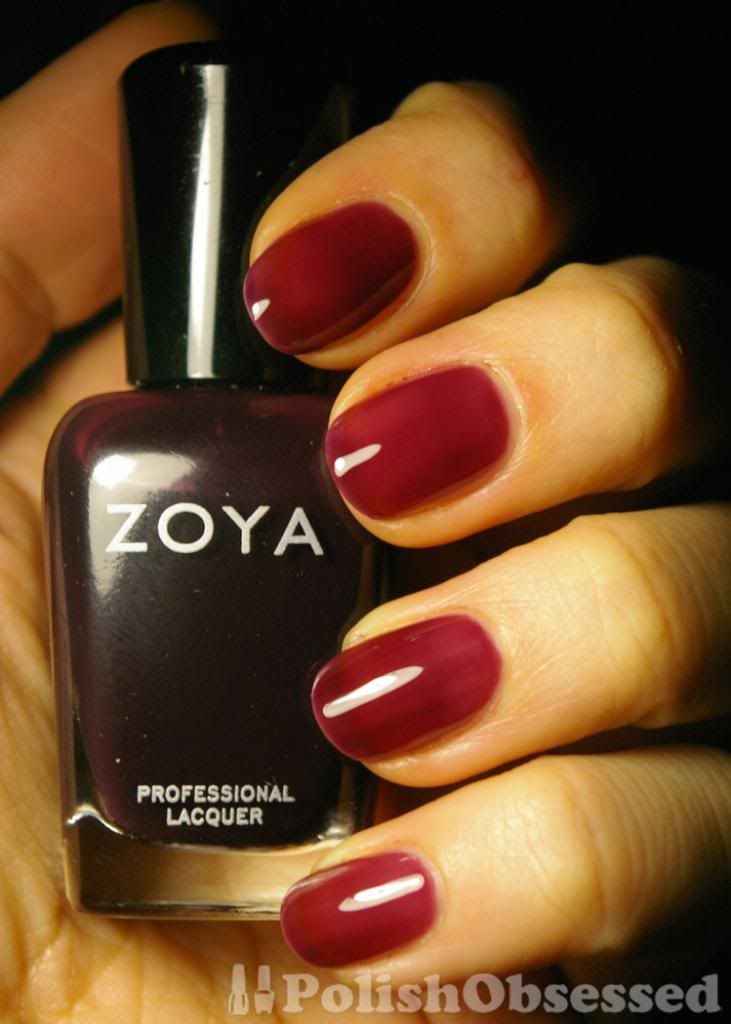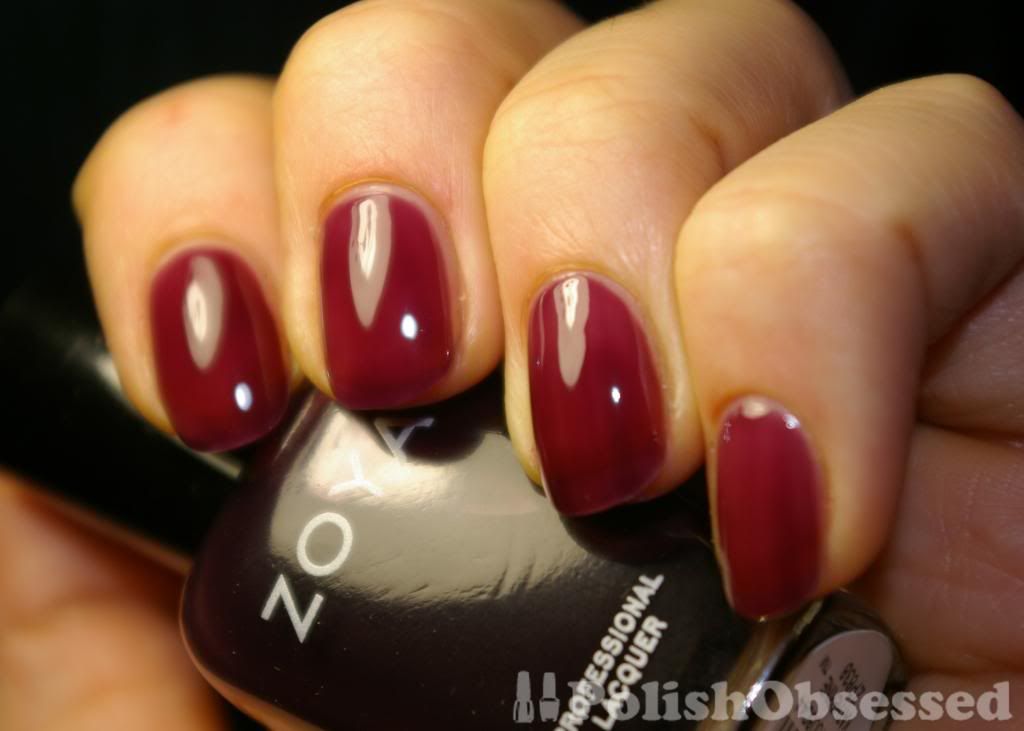 One coat of Devine Swine,
And one final coat of Katherine.
I recommend applying thin to medium coats as even as possible while allowing for some dry time in-between for the best results. Since this polish is so sheer multiple coats will be needed to reach full opacity, patience and time is required to make this polish look good on the nail! I think the glitter helped with distracting from any imperfections.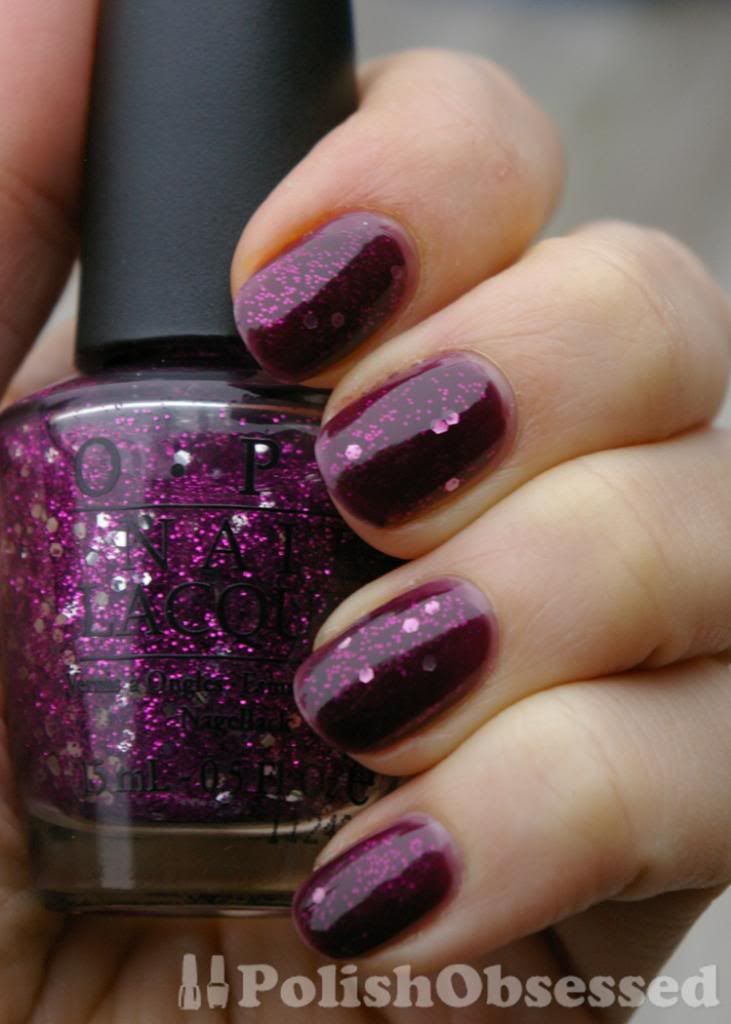 Katherine is super glossy on it's own but to speed up the dry time I applied a coat of Seche Vite. Crazy, glossy syrupy, glittery goodness!