Today I have a bunch of polishes I picked up over the last month, not a huge haul but some goodies!
First I will start off with some polishes I ordered in late December but received in January, these are from China Glaze's Cirque du Soleil collection. I picked up Surreal Appeal and Get Carried Away. I had a previous opportunity to pick these up when the collection was first released but they didn't appeal to me at the time.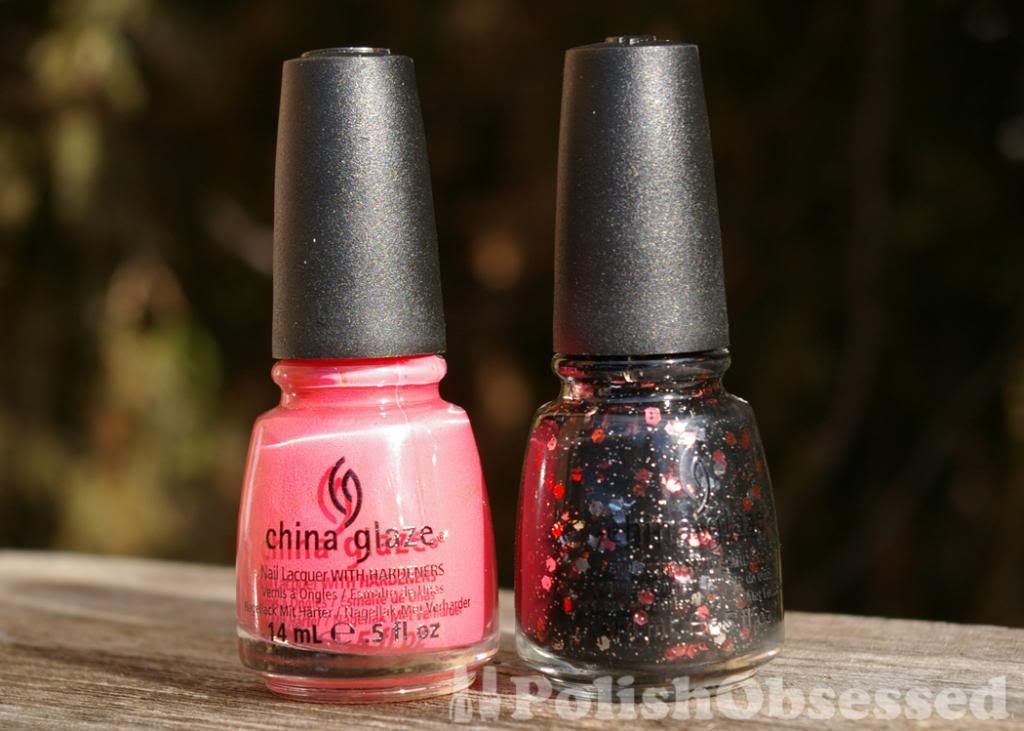 Surreal Appeal is a coral pink creme. From the swatches I had seen both online and in-store it pulled way more coral/orange, I had even heard it was the non-neon sister to Flip Flop Fantasy which is my all-time favorite! To me it just looks pink though :( it's not all that accurate in my photos either unfortunately.
Get Carried Away is a black, silver and red glitter set in a dark jelly base. The glitter in this one ranges from hex, bar and mircro! Very interesting and complex combo. I'd love to layer this over a black jelly, anyone know of any that is readily available?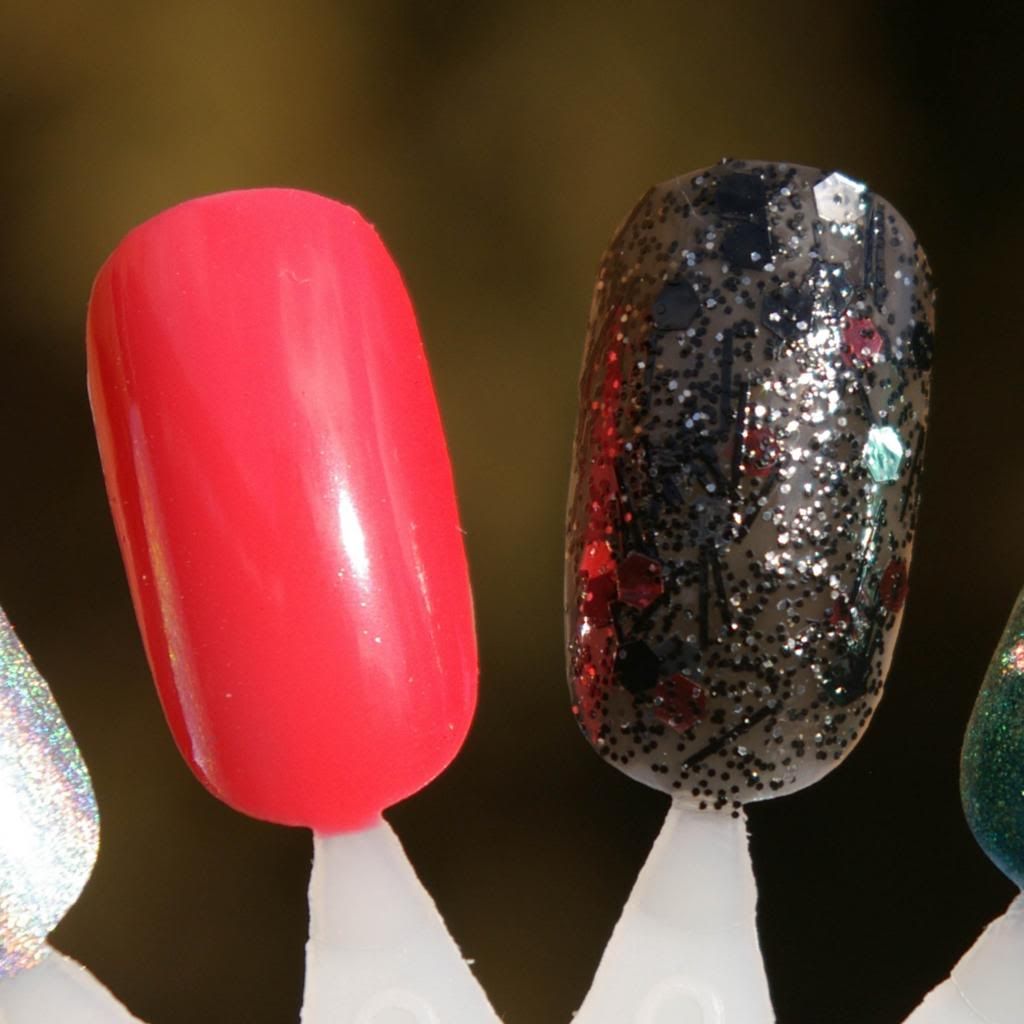 Next are some polishes I picked up at Sally's, Ho-Ho-Holly and The Gift Of Sparkle. These polishes are both scented and apart of Color Club's holiday collection. I was so confused when I tried to look up swatches of these, long story short Colour Club released some different shades in their regular release (which are not scented) which have the same names as the collection they released at Sally's. I wish Sally's carried Color Club all year round!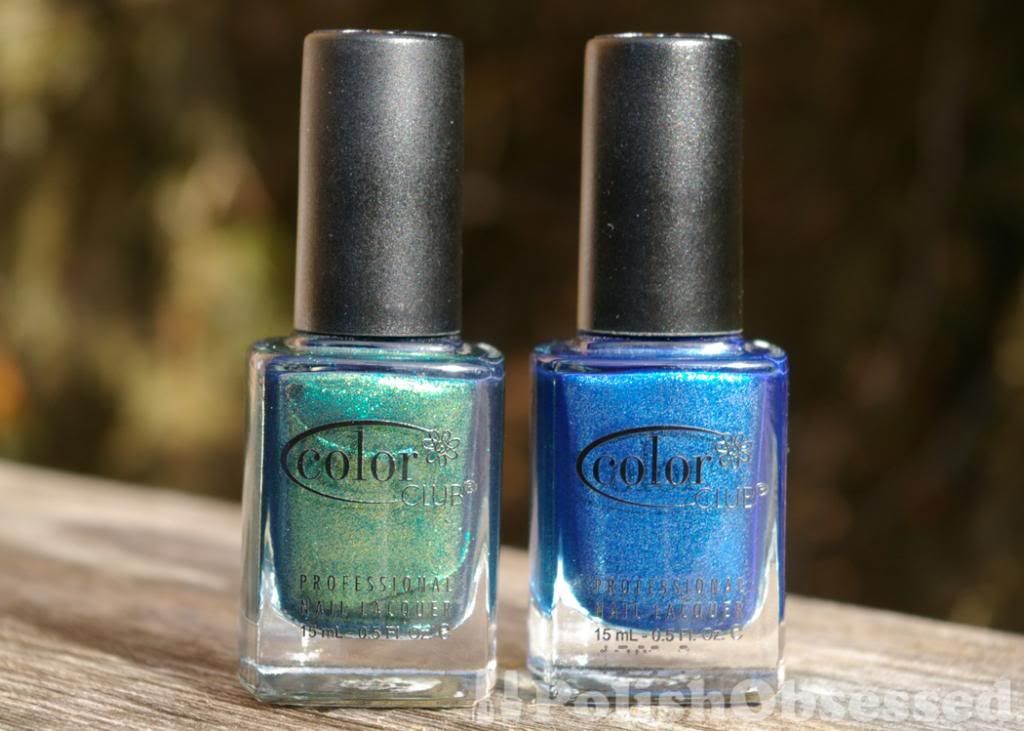 Ho-Ho-Holly is a pretty green foily duochrome which I almost picked up previously but I'm glad I waited, both of these cost me $1 each! The scent of this polish is pine.
The Gift of Sparkle is a blue foil, I figured it would work well for stamping although I haven't tested it out yet. The scent of this one I can't really nail down, probably because I swatched both polishes right beside each other. However, from what I can smell I didn't really like it, kind of sweet and weird.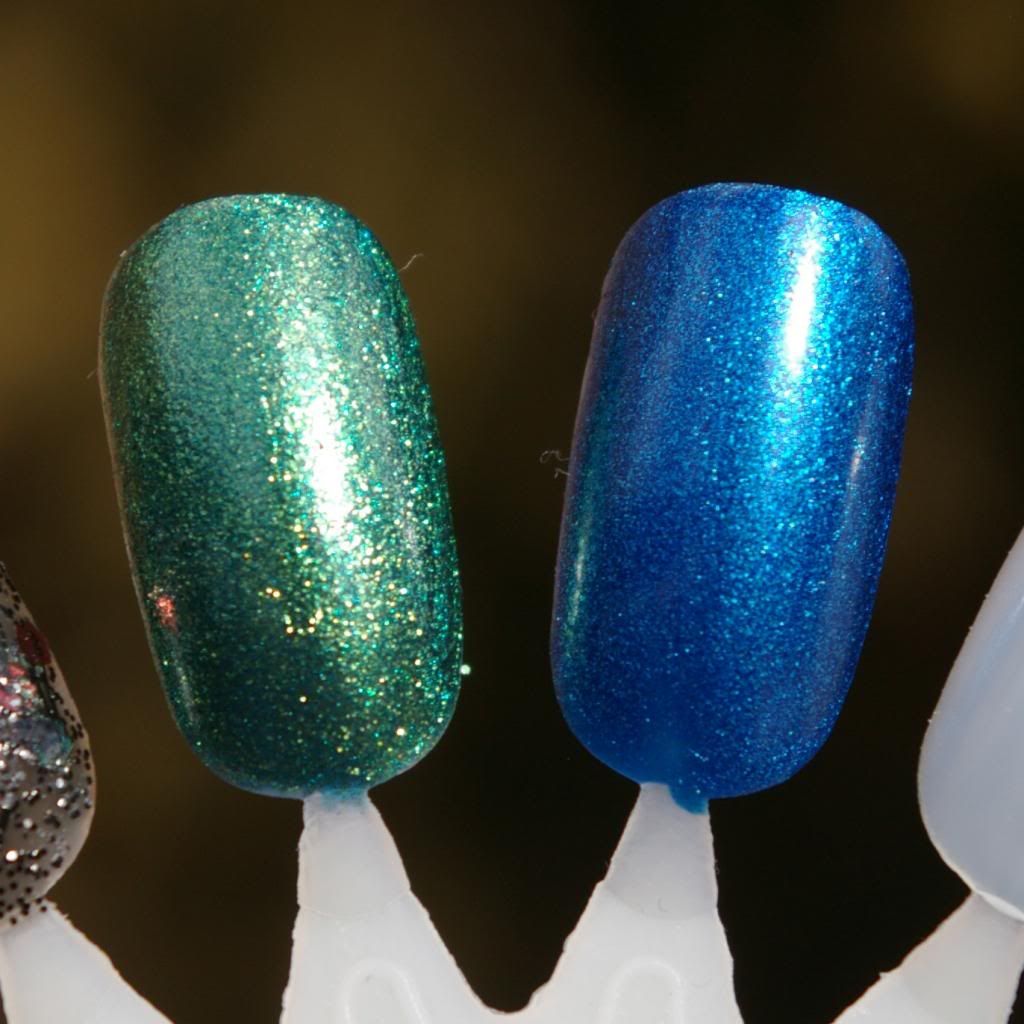 My final polish purchase is something I was excited to find but did let me down, Gosh Holographic Hero. It is not as holographic as the original, and apparently it is only good for one night? It has a label on the bottle that mentions this, weird. I heard others mention that Gosh used the same formula for Holographic Hero as they I'd for the original Holographic polish. I'm hoping that it will get better with age or something lol I didn't even really need this polish, I have Layla's Murcury Twilight, I guess it's the thrill of owning it, and it was the last bottle in the display!!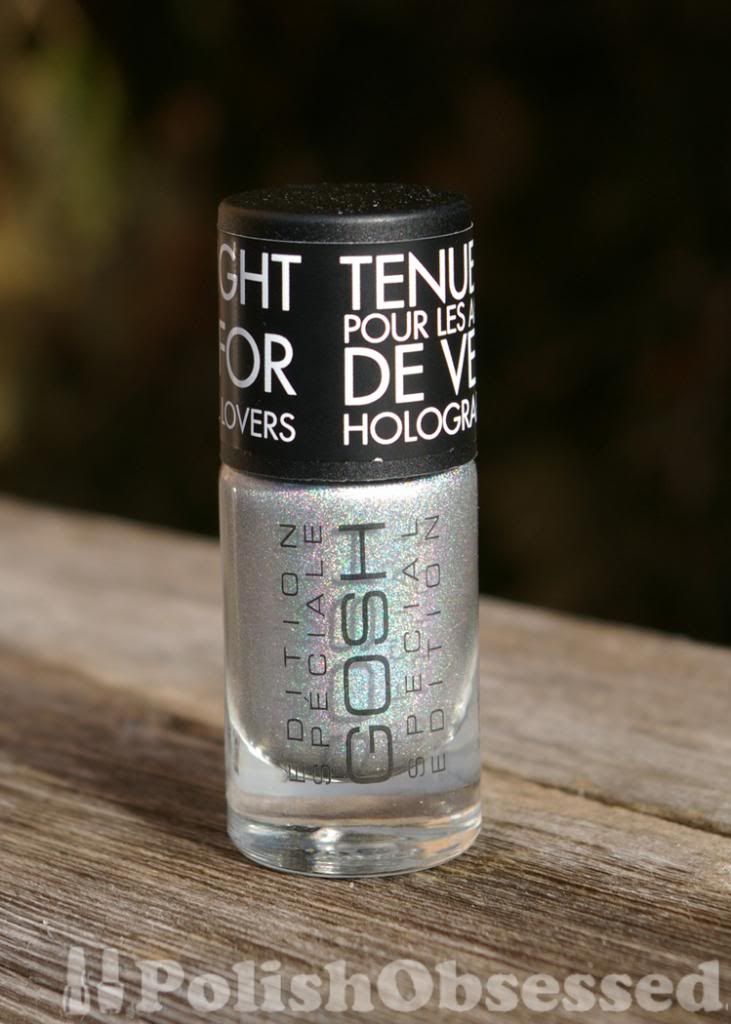 Did anyone out there get a good bottle or hear any info on Holographic Hero? I think Gosh should do a recall and bring the original formula back :) Swatches to follow in an upcoming post