Happy Friday!
The weather has been crazy cold this week so I am super glad that Friday is finally here. The good thing is that the cold freeze inspired me to wear a fabulous polish, Oopsie Daisy Glacier. I was most excited about this polish in the
Oopsie Dasiy holiday collection
I won late last year. This polish is made up of a bright aqua blue jelly base and packed with micro/mini white glitter and various sizes of iridescent sheer white glitter. I almost forgot, there is also a sprinkling of micro and bar holo glitter, it is subtle but gorgeous.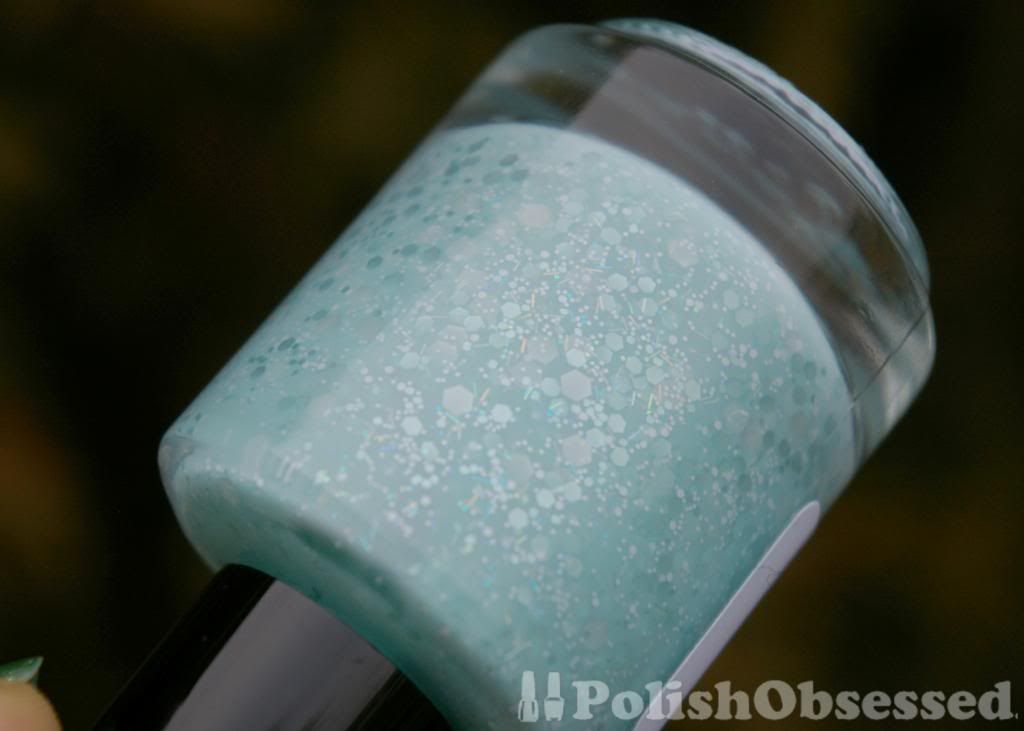 In my swatches I used two coats. I wish I had applied three thinner coats as opposed to two thicker ones, I should have taken my own advice for application of such dense glitters found in my
China Glaze It's A Trap-eze
post. I wanted to apply thicker coats to achieve opacity quicker, but I really should have taken my time with it.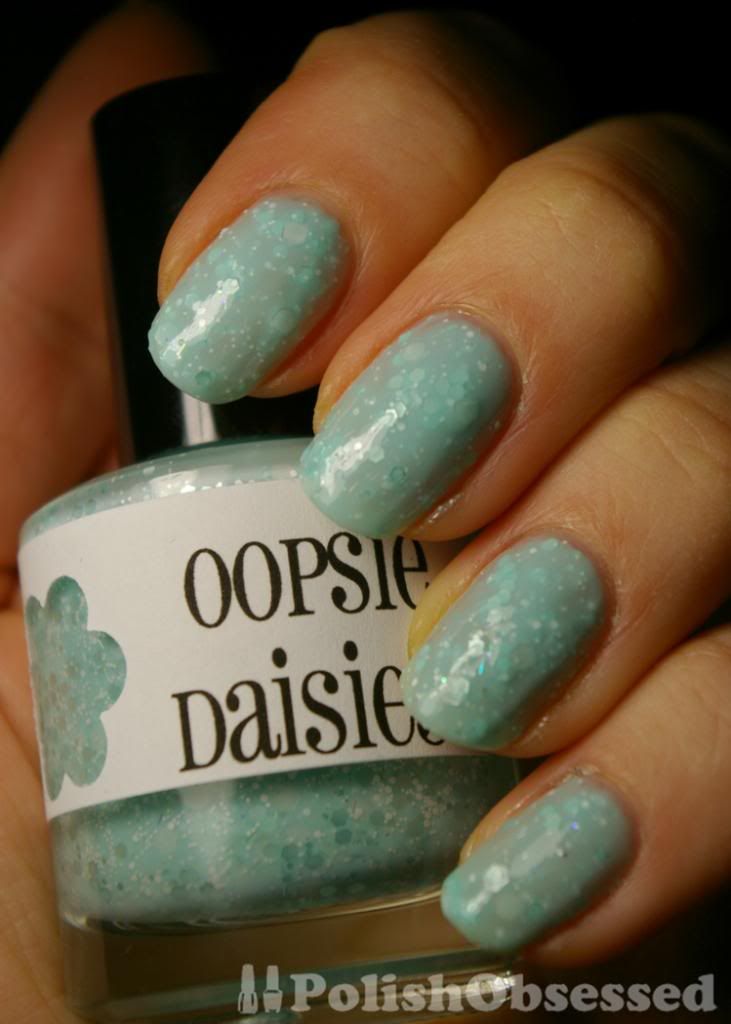 Although still stunning, the final texture is kind of lumpy. I am still considering whether I'd like to apply one last coat or not, I don't want to ruin it all-together! As you can tell the cold weather is totally drying out my skin, I have been trying to moisturise as much as I can.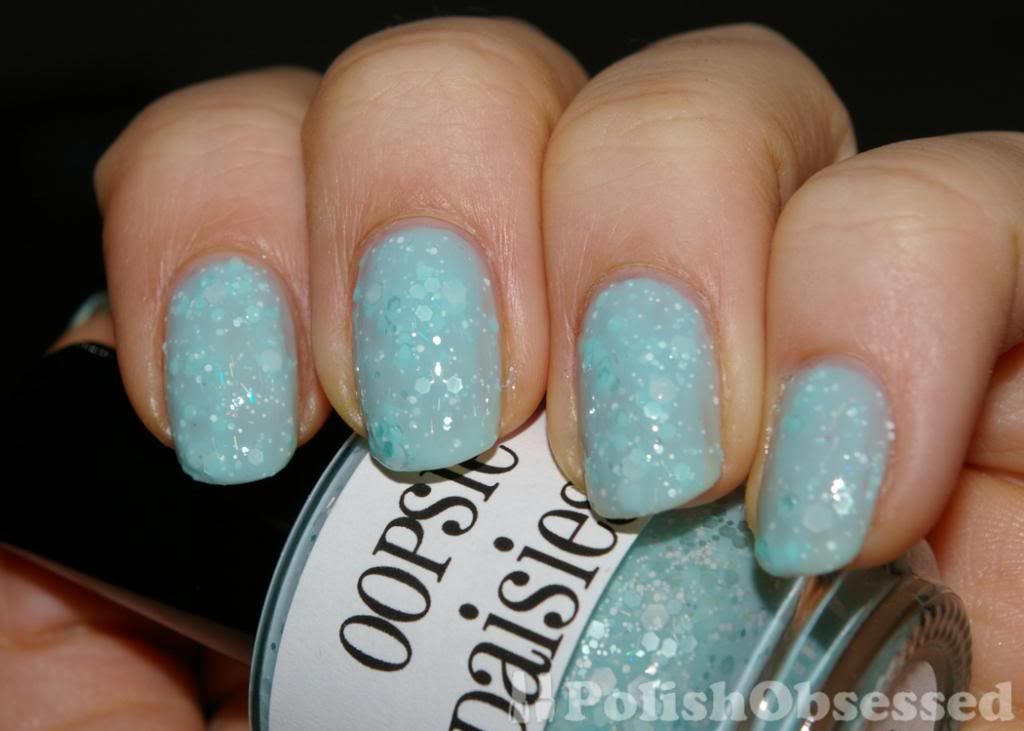 The depth of glitter through the jelly and hints of holo bar glitter remind me of the texture and cracks that are formed in ice. It is an awesome polish overall, and with a little more time spent on application it would have been perfect.
HotPinkAura
also just posted yesterday that this has been added to the core line if you are interested in it for yourself.