Today I have one of my latest polish purchases on my nails, if you recall from
this
post I picked up a few Color Club polishes from their holiday 2012 collection at Sally's last month. I decided to wear the blue foil Gift of Sparkle.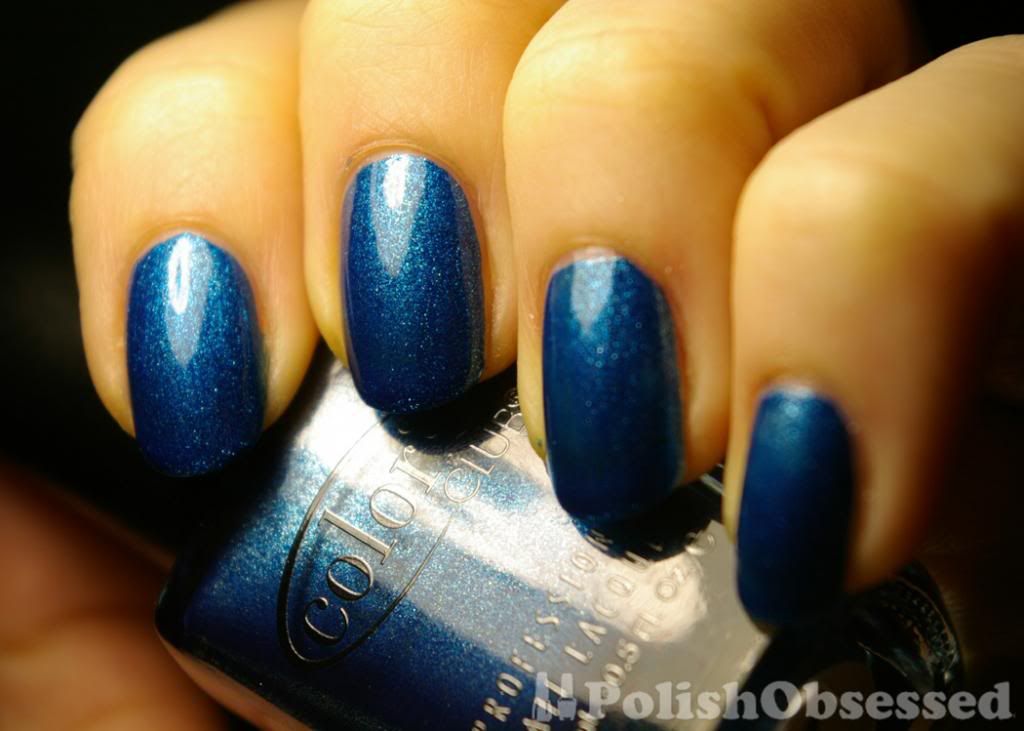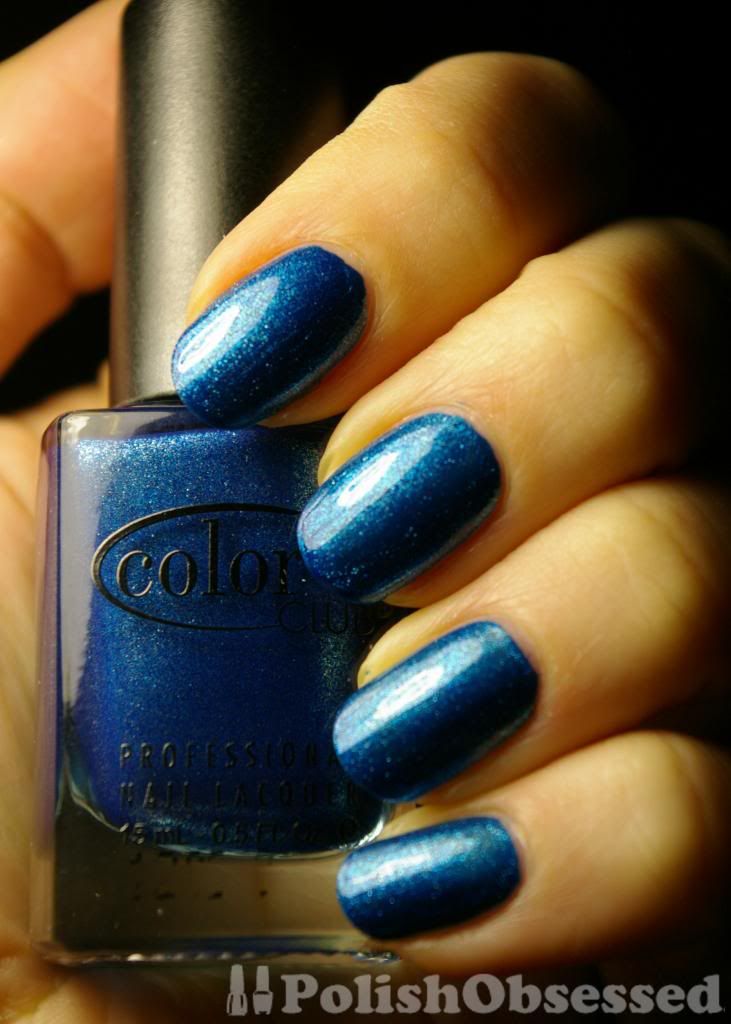 Gift of sparkle is a medium blue foil that applied perfectly in one coat. Yup, that's right, these photos only show one coat only! In the bottle the polish appears to have some silver running throughout, however, in the nail it appears to look more similar to a blue shimmer. The formula was a bit thick but nothing unmanageable, the actual colour it's self is also deeply saturated.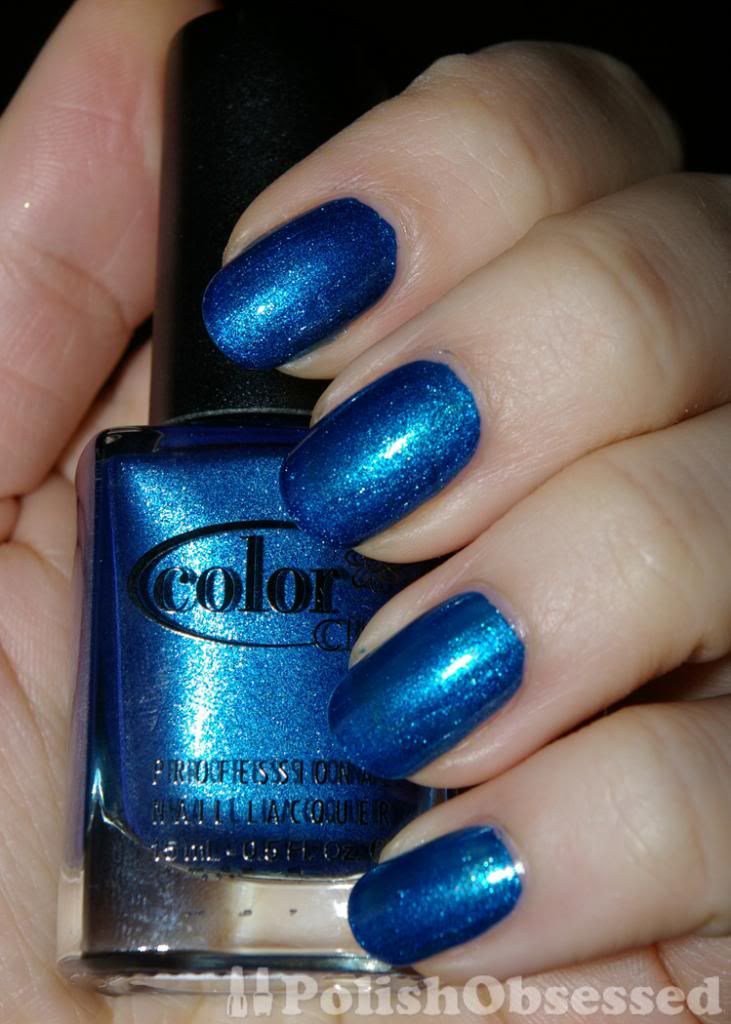 Gift of Sparkle is scented, the name of the polish doesn't give a hint to the scent, and after sniffing and sniffing I can't come up with what it is either. During my initial swatches I remember it being quite sweet and overbearing, but worn as a mani it is not that bad. I just wish I knew what the scent is supposed to be! I even searched online, other bloggers were stumped as well. Do you own this polish, what do you think it smells like?