This polish is just wow! So much more than I thought it would be and I already though it would have been awesome! China Glaze Water You Waiting For is a bright blue glitter sprinkled with additional green and blurple/cornflower glitter. I can't really tell how many types of glitter make up the polish, but there is some texture which is likely due to several glitter shapes/sizes. I can make out hex blurple/cornflower glitter, but am unsure about additional sizes and shapes, even within that colour. I have many, many photos for today's post to show the awesomeness that is this polish.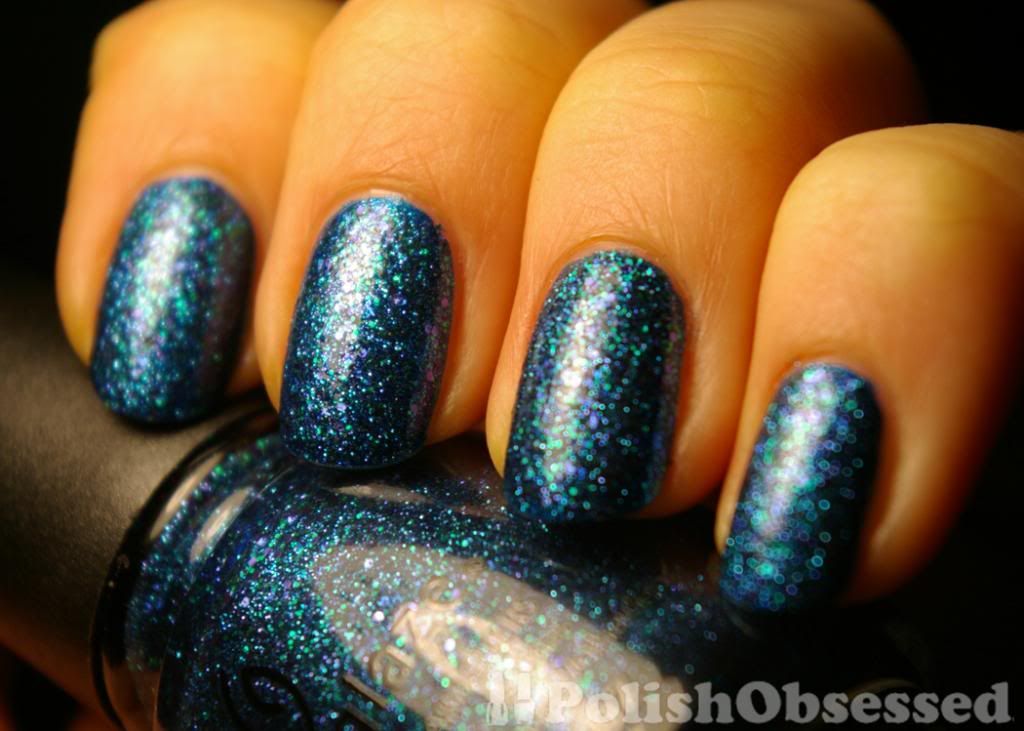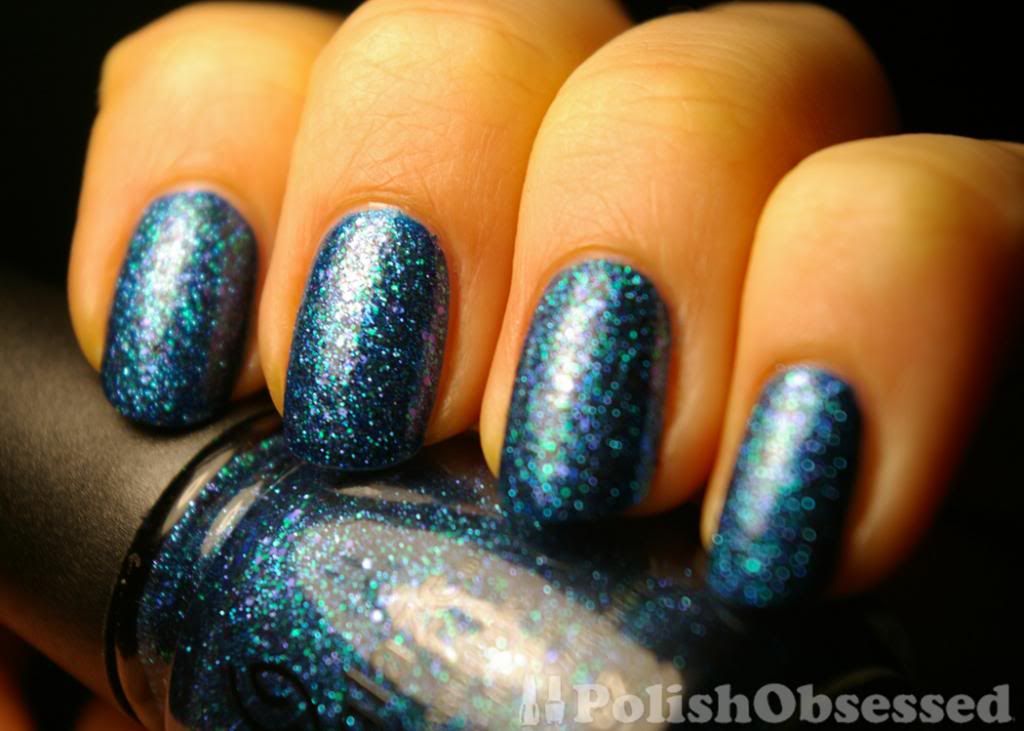 I layered two coats of this gorgeous glitter over Color Club Gift of Sparkle for full coverage. The formula was good, not too thick, not too thin. I haven't tried this one on it's own yet so I can't comment on opacity without layering over another polish.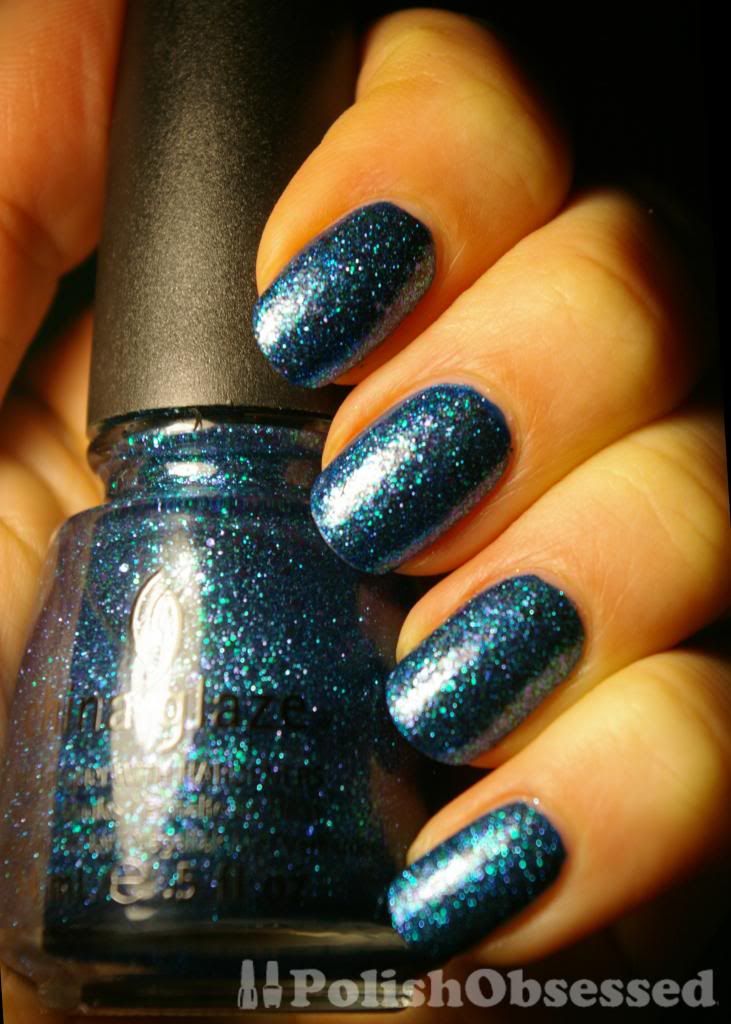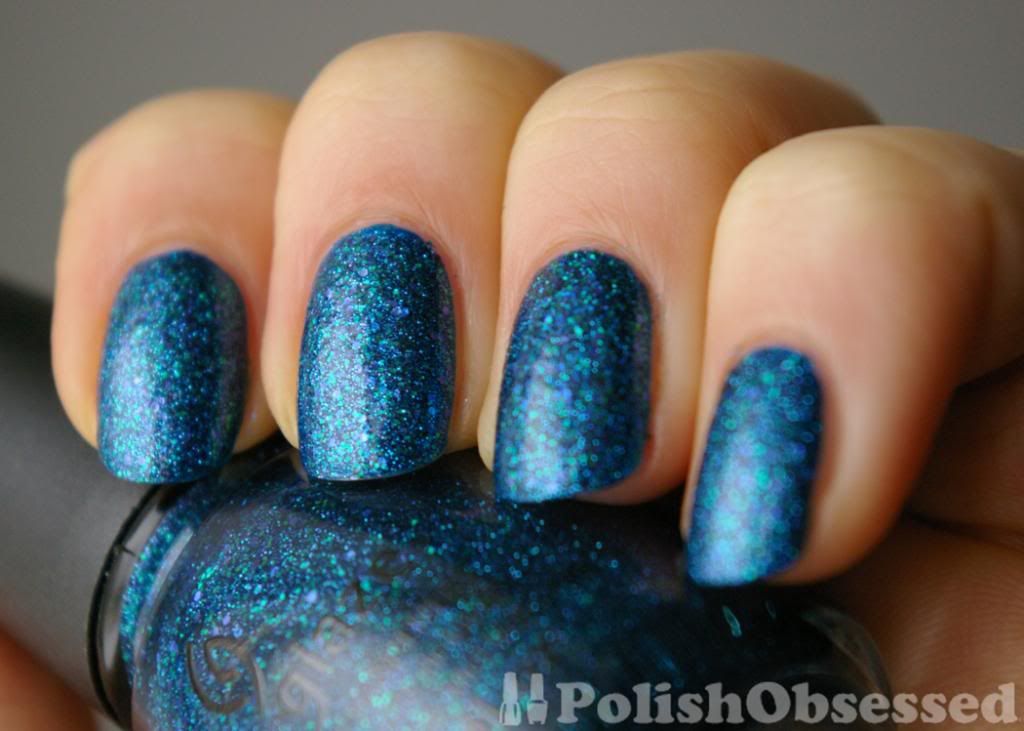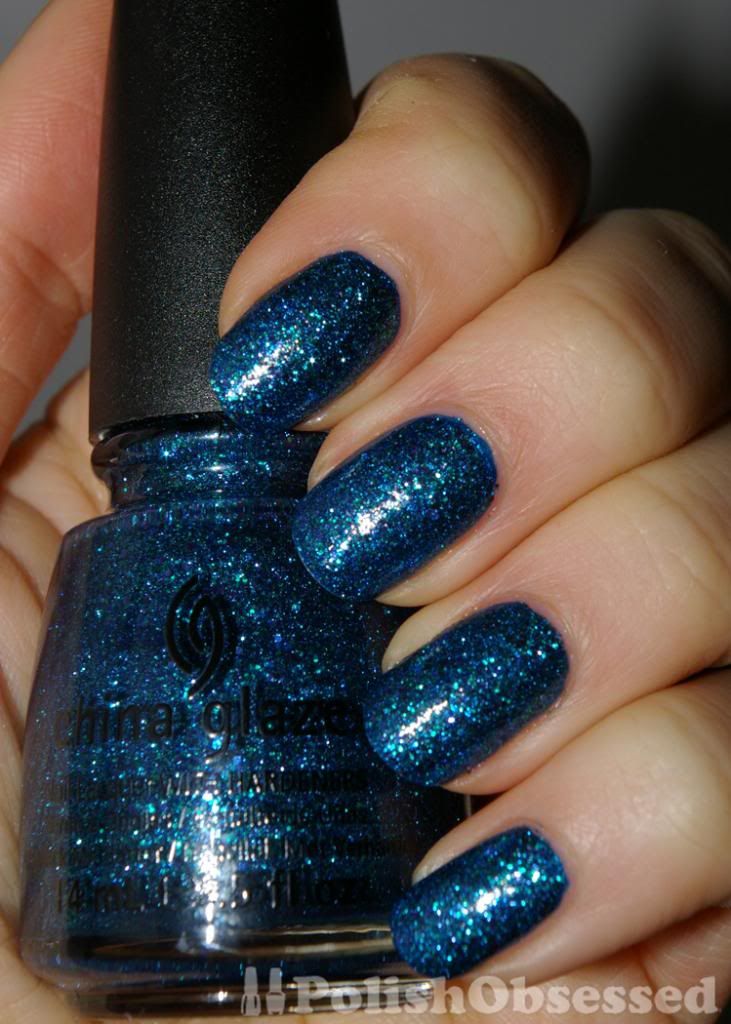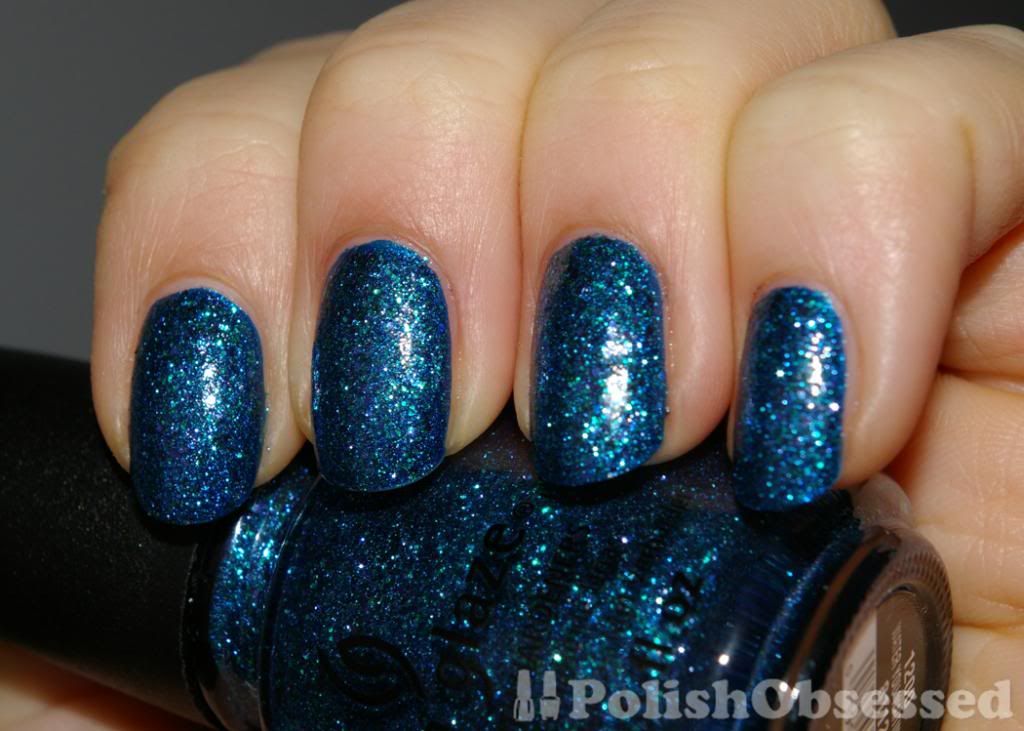 I just cannot get enough if this polish, I added a layer of Seche Vite and left it at that. It's not gritty at all, but if you like your glitters glossy you may prefer to add another layer of top coat. I am tempted to but I know it will make removal even more of a pain.