Today I have one of the very first additions in to my Zoya polish collection, why it has taken me so long to wear it I will never know! Zoya's Crystal was one of the most sought after Zoya's for me, it jus just so unique, and pretty, and blue! That being said I am pretty sure OPI released a close to identical polish a little while before Zoya, however it was a Europe exclusive if I am not mistaken, making it a limited edition hard to find. I'm so glad I have a bottle of Crystal!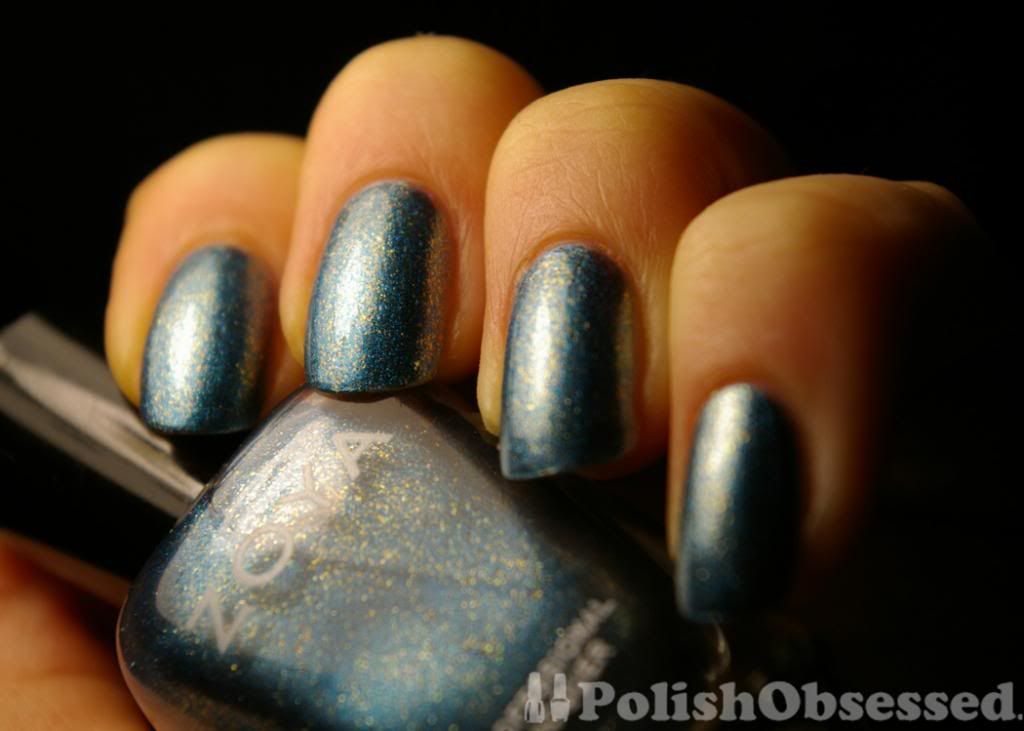 Crystal is a bright medium blue foil with flecks of gold scattered throughout, other than the fact that OPI had a similar polish this is a very unique polish in both colour and texture/finish.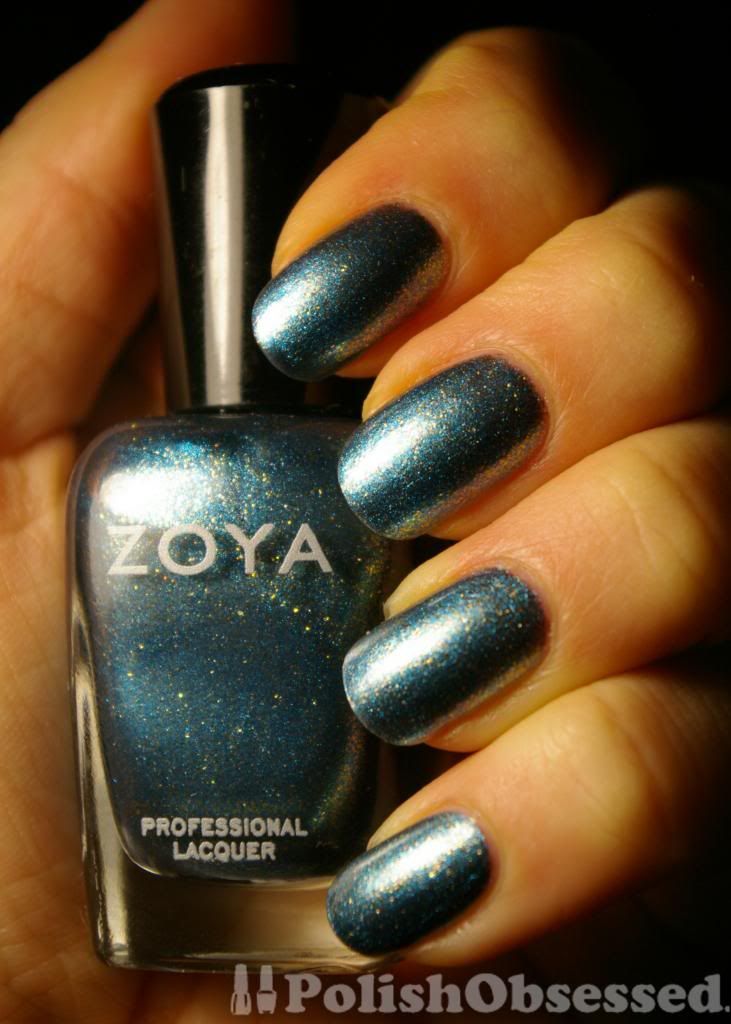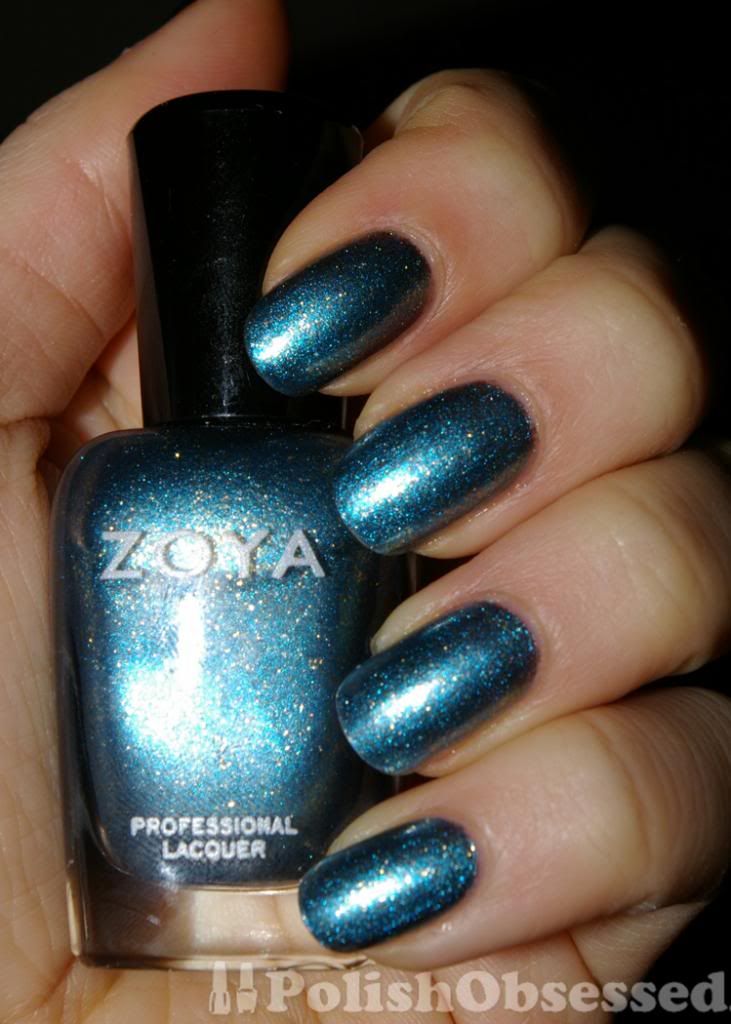 I found this polish to be thinner than most of the other Zoya's I own so I used three coats total for full opacity.