... your picture perfect mani gets ruined when shaving in a dim lighten shower when you accidentally take a chunk out of it with your razer?! I hate that feeling, and I loved this mani :( I made an attempt to fix it right away, and although the dent wasn't 100% unnoticeable it was acceptable.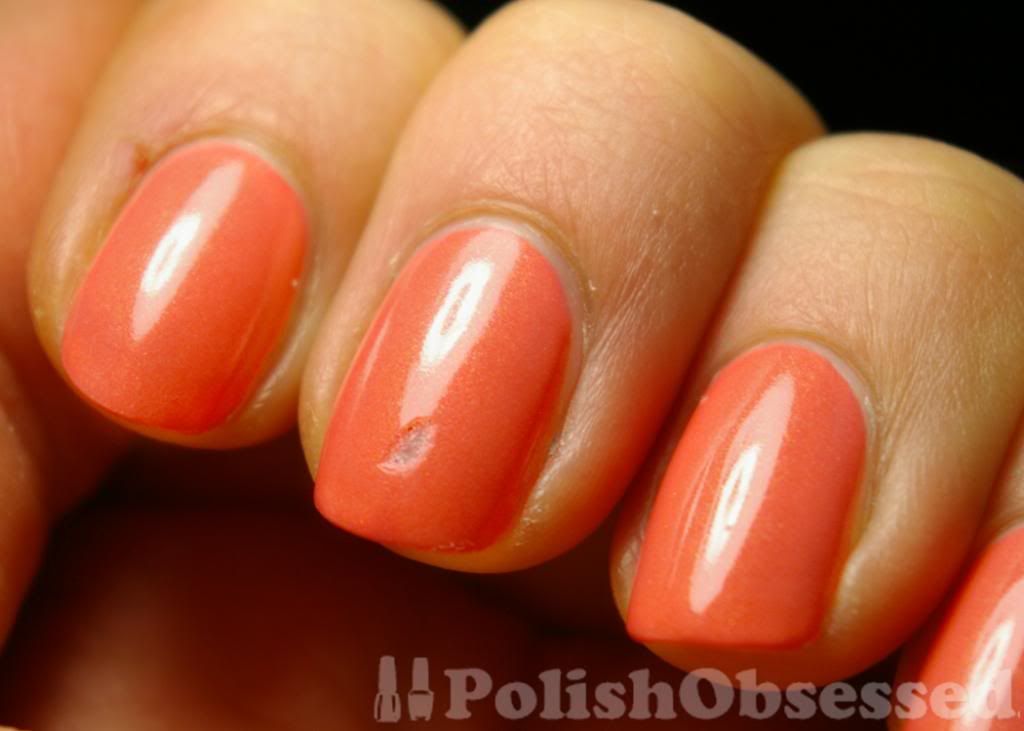 colour not accurate by the way lol, just a quick shot after my shower!
Does this ever happen to you?

On a side note I made an order for some China Glaze Hologlams today!! I am so excited for these! I feel like it has been forever since they first released any info on it last year. I only picked up 4 for now, but I hope to get between 2-4 more hopefully when they are finally released at Sally's. Let the stalking begin continue!