Happy Friday! I am totally in love with this polish right now, I just cannot get enough of it. China Glaze Four Leaf Clover, apart of the Up and Away collection, is such a vibrant green creme. I had seen it online but had also been forewarned that it does not always photograph accurately. Unfortunately for me I had difficulties as well, I actually colour corrected each photo myself and although I got pretty close to getting the colour 100% correct, I still was unable to capture the vibrancy of it. I think that it was freaks out the camera! After manually colour correcting I think my photos come pretty close.
From what I saw online originally was a basic green creme (it actually photographs more teal), at the time I wasn't interested it in. I actually don't even recall exactly when I finally did end up purchasing it, but it had to have been within the last year. Probably apart of a sale, or promo or something. However it ended up in my stash I am very glad :)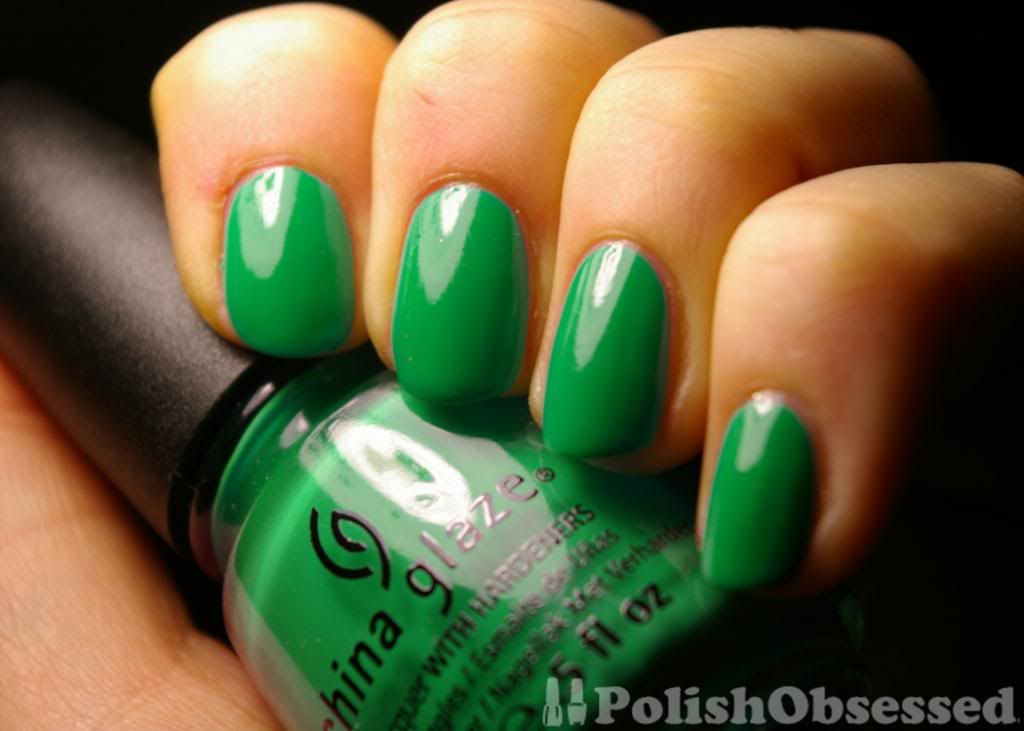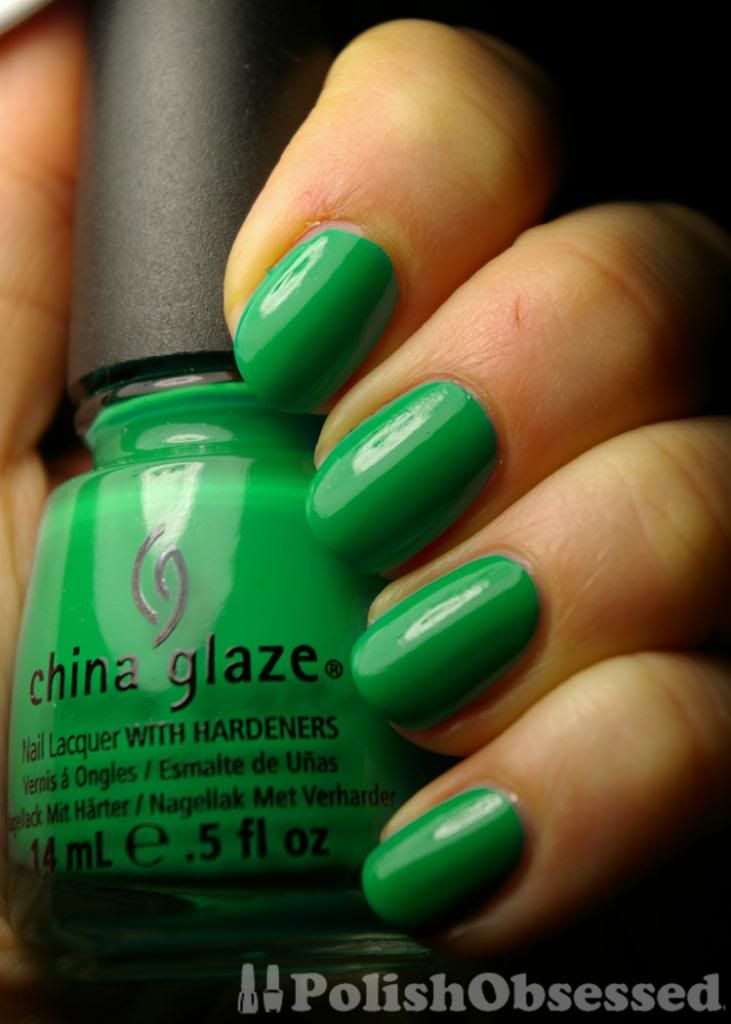 Of course the idea for pulling this polish out was for St. Patrick's day, what a perfect name and shade for the occasion, right!? Four Leaf Clover applied well in two coats. The formula was a bit thick so I added a few drops of thinner to the bottle for easier application.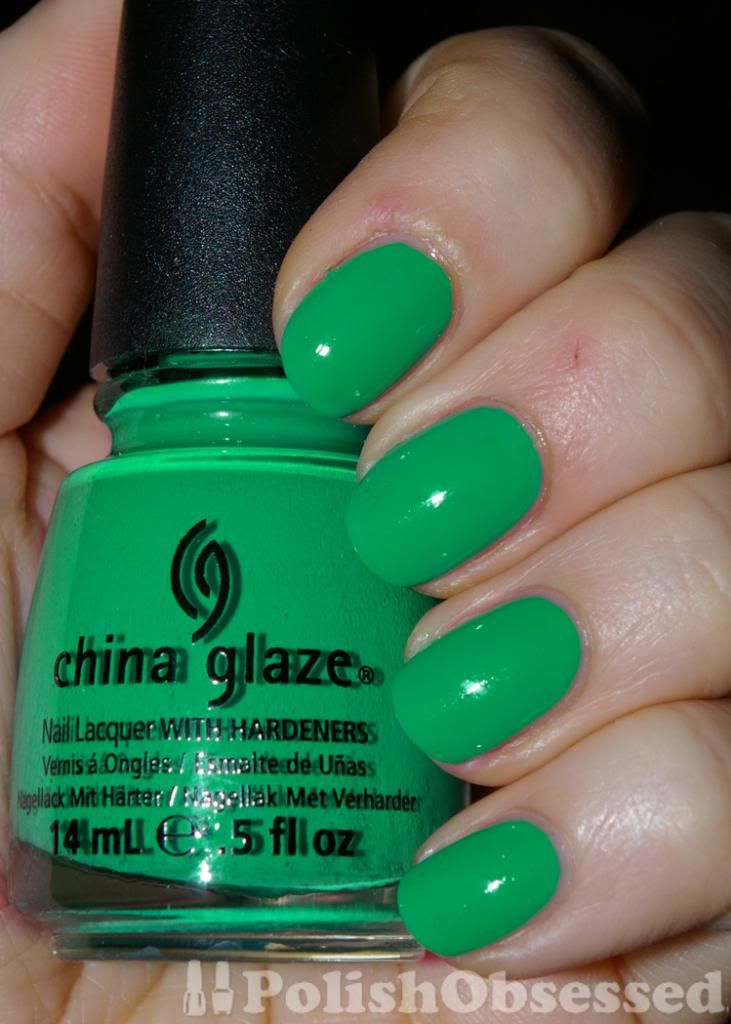 I just cannot get over how bright this polish is, perfect for spring or summer. It really pops on my newly trimmed nails too, I love bright shades on shorter nails! The weather has not been nice to my skin and nails at all this winter, so I decided to chop them down a bit so they can grow back in nice and strong for Spring :)
Do you have any special polishes of specific colours of polish that you like to wear for St. Party's day? Any special plans?