Today I have a refresh with the pastel mint I showed you last week from China Glaze, Keep Calm, Paint On. I had this idea in my head for the longest time and am glad I was able to get the mani looking the way I wanted it to. I wanted to give my nails the look of mint chocolate chip ice cream, one of my favorites. Keep Calm, Paint On was a perfect base for this and the topper I added, China Glaze Whirled Away was exactly what I needed to add the "chocolate chips" to my mint :)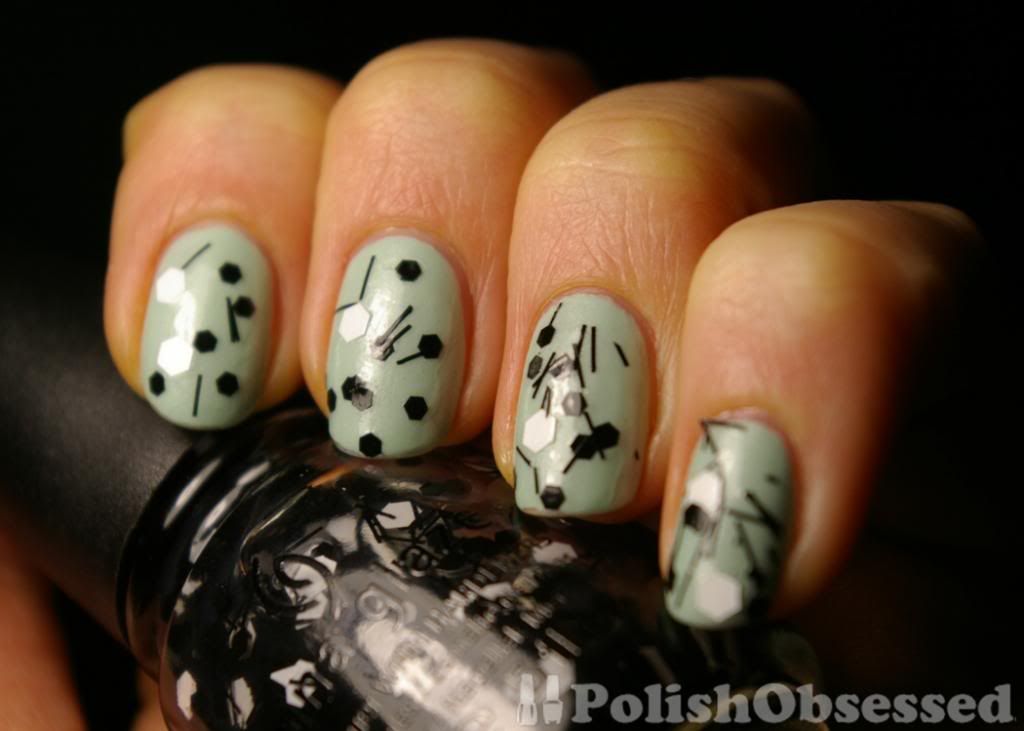 That being said I did run in to a few issues with Whirled Away. I found that I could get good coverage of glitter on each nail by giving the bottle a good mix and draining as much of the base from the brush as possible while keeping the glitter on. I then dabbed the brush on the nail and brushed where needed to space glitters out. The problem with dabbing is that you still get a good about of the clear base globbed on as well. For me this resulted in some bubbling. Although not prominent on the nail, it still bothers the hell out of me! I only noticed this the day after application when I took a closer look.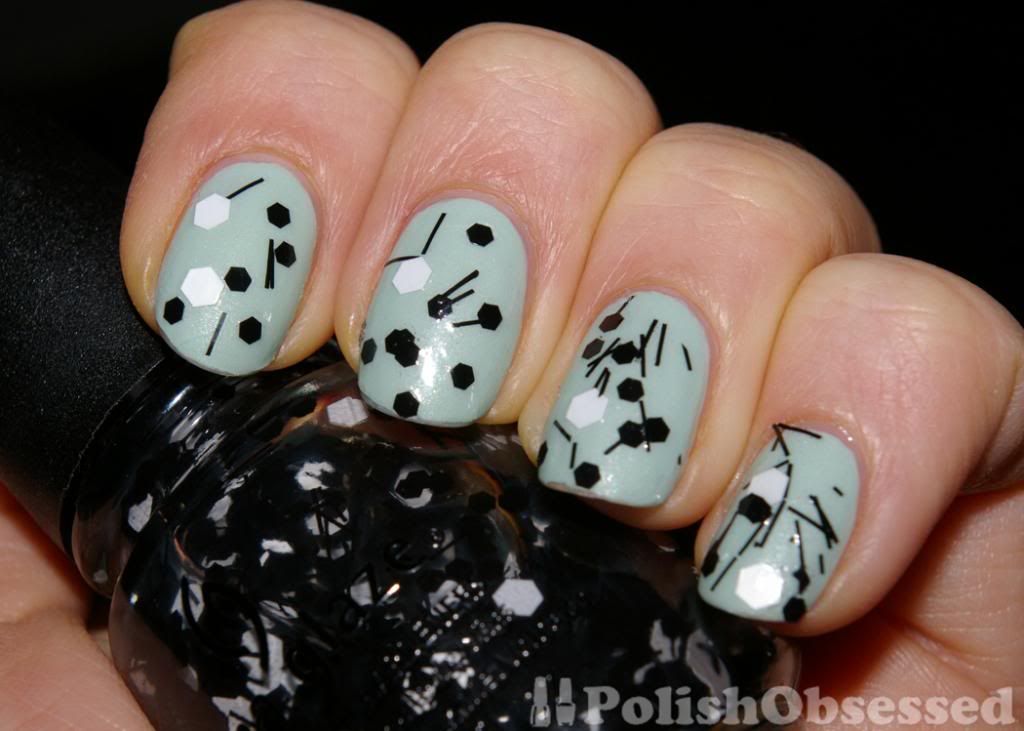 Although I am happy with the overall look of this mani, when I use this glitter again I will do some things differently. Below I have listed out some tips to help with applying this polish:
- apply thinner to the bottle before applying to help thin out the base and avoid bubbling
- try to remove as much of the clear base from the brush as possible and ensure there is glitter on the brush before dabbing or brushing the glitter on the nail
- use a toothpick, dotting tool, orange wood stick or whatever you have handy to help with application and placement of the glitter pieces on the nail. The best place to pick up glitter with your stick of choice is the neck of the bottle.
- try to use thin even strokes when brushing out to avoid bubbling and ensure glitter lays flat against the nail.
- add a top coat to smooth out the overall look and avoid gritty glitter. I would suggest a thick high gloss topper, I used a thinner quick dry and it was too thin to really add a thick protective layer over the glitter.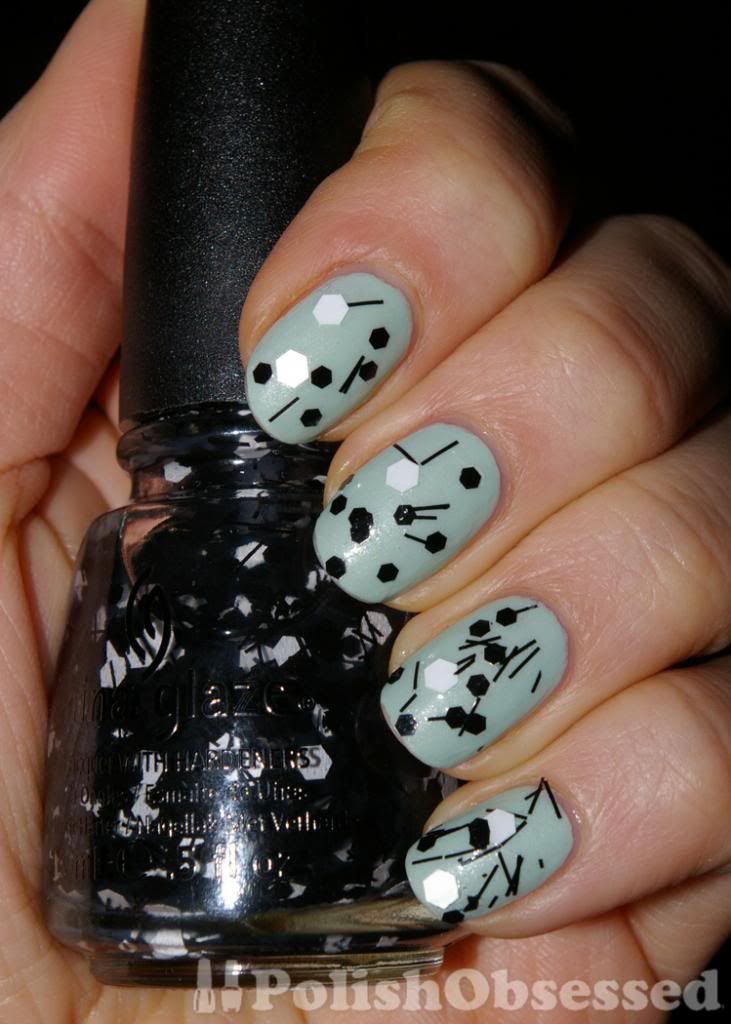 Do you have any tips to help me with application the next time I used Whirled Away?