I am loving the colours from China Glaze's Avant Garden Collection, such a great assortment of bright and pastel shades, my boyfriend even liked them! I initially only picked up three from this collection but I may go back to Sally's and pick up more depending on the selection. There was one in particular, Fancy Pants, that I think I need in my collection, the others although beautiful are likely too close to some polishes I already own.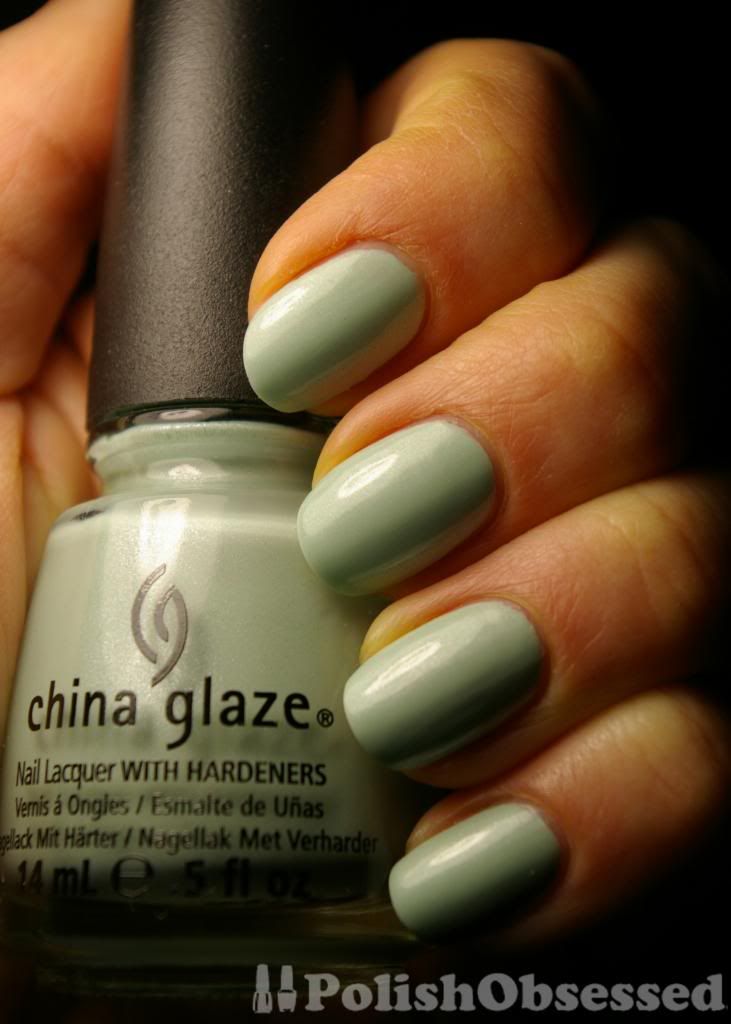 Today I have one of the pastel shades from the collection, Keep Calm, Paint On, gotta love it for the name alone right? This polish is the lightest green creme I own, I think I originally categorized it as a mint, but it is actually more of a sea foam. I feel it has slightly more blue than yellow, maybe it's my lighting? There is a beautiful white microshimmer that runs throughout, that is not as noticeable on the nail than in the bottle. It does have a nice shimmery reflective quality to the polish, especially with a high gloss top coat.
Now let's talk about formula and application for a sec, I had
heard
that this polish was a pain to apply. Before even attempting to polish my nails I added a few drops of thinner to the bottle and rolled it between my hands to gently mix it in with the polish. The polish applies okay to the nail if you are quick, however, I did notice if I went over the same spot twice I did get balding. The formula of the particular polish was kind of weird, thick and lumpy when applying, but I found if you apply a quick thin to medium coat first and give it some time to settle before applying another medium to thick coat you should get even application. I only needed two coats for full coverage. It did bother me that the first coat was streaky, but as long as the second coat fills everything in I will stay calm :)
As in most polish applications, I added a top coat of Seche Vite to even everything out, quickly dry my nails before bed and add a high gloss shine.