Crackle polish! I'm sure there are some brands still out there producing and selling these, but I have noticed a lot of retailers reducing their once high price and trying to get rid of them! Crazy how fast some "fads" come and go. Originally I remember not liking the look at all, and then I just got obsessed and just HAD to own certain shades. I ended up collecting the main crackles from China Glaze's first collection minus Fault Line, the purple shimmer, but have only used them a handful of times since!
The other day I was thinking about refreshing my current mani, China Glaze Fancy Pants, and remembered my pink crackle. I thought I'd give it a try. Let me start off by saying that my bottle did something weird! It looked as though everything had dried out completely! A few good shakes helped to recombine the separated layers and it was still a tad lumpy so I added a few drops of thinner which evened everything out.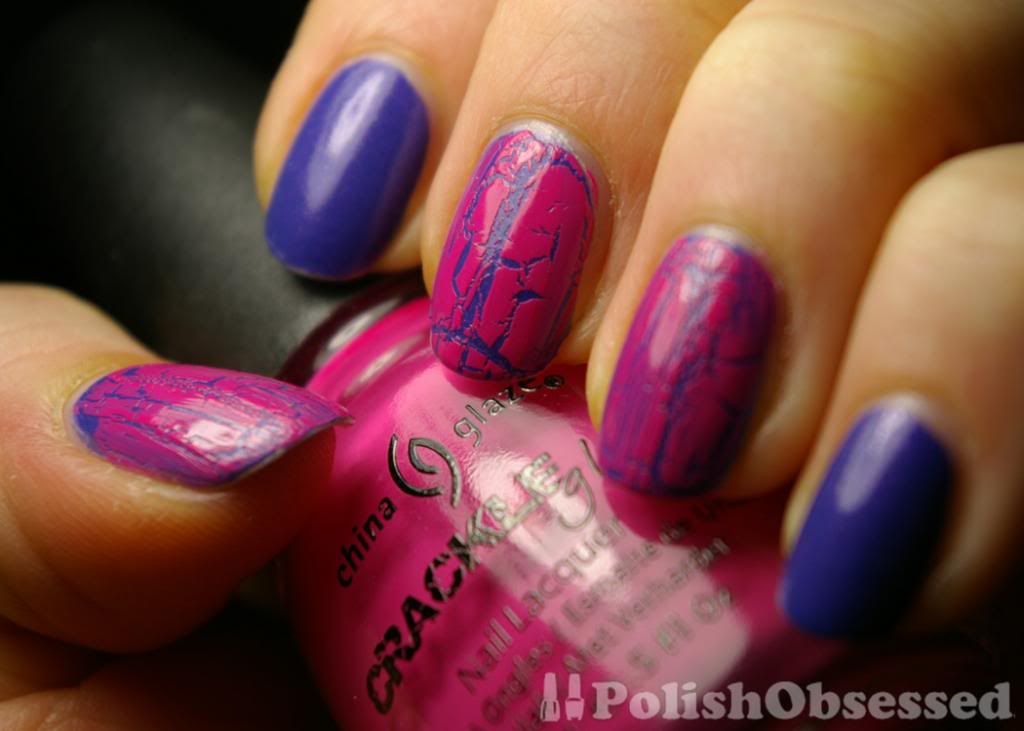 I felt like I forgot to apply the stuff! I was trying to layer it on thin, and in my opinion it ended up being a little too thin, I found quicker thick strokes work best and give an even finish with a brighter colour. I got the hang of it again after a few nails :) I applied it in no particular order to my nails, left hand: thumb, ring and middle, right hand: thumb pointer and ring.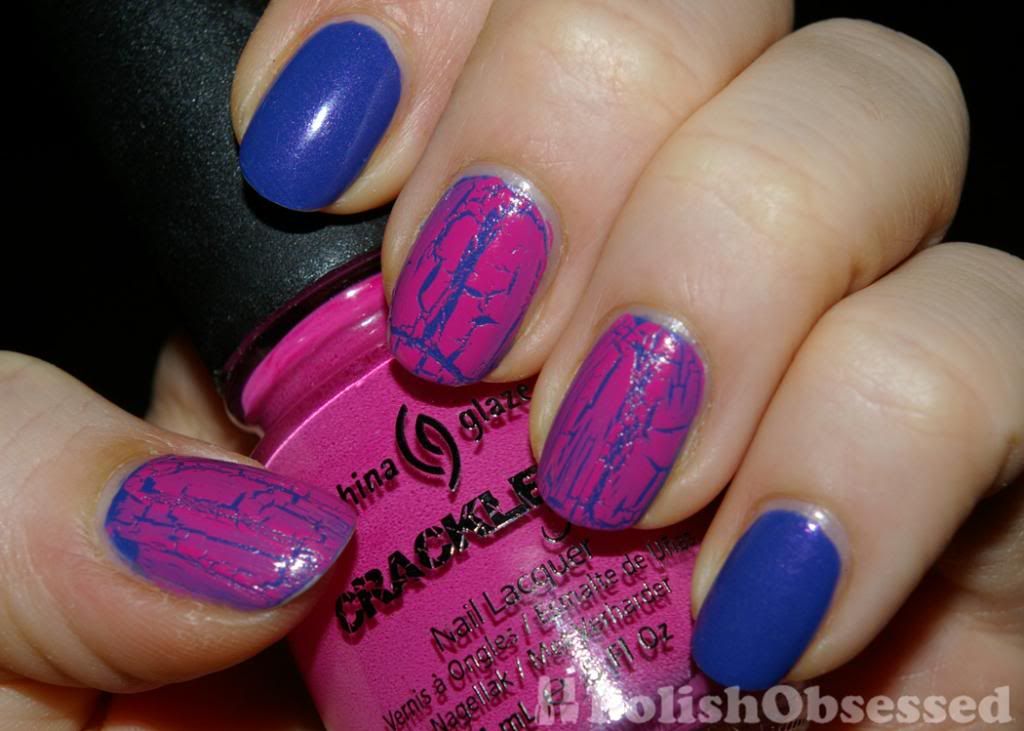 I like the contrast between the bright pink and deep blue/purple. I still like crackle, it's a fun and easy way to liven up a mani after a few days. Do you still use crackle? What is your favorite colour or way to use it?