Another Spring China Glaze shade to share today from the Avant Garden collection. Fancy Pants is a very interesting shade, in the bottle it appears to be a deep indigo with a flash of magenta shimmer. On the nail I feel that the shimmer actually makes the polish look more of a deep purple.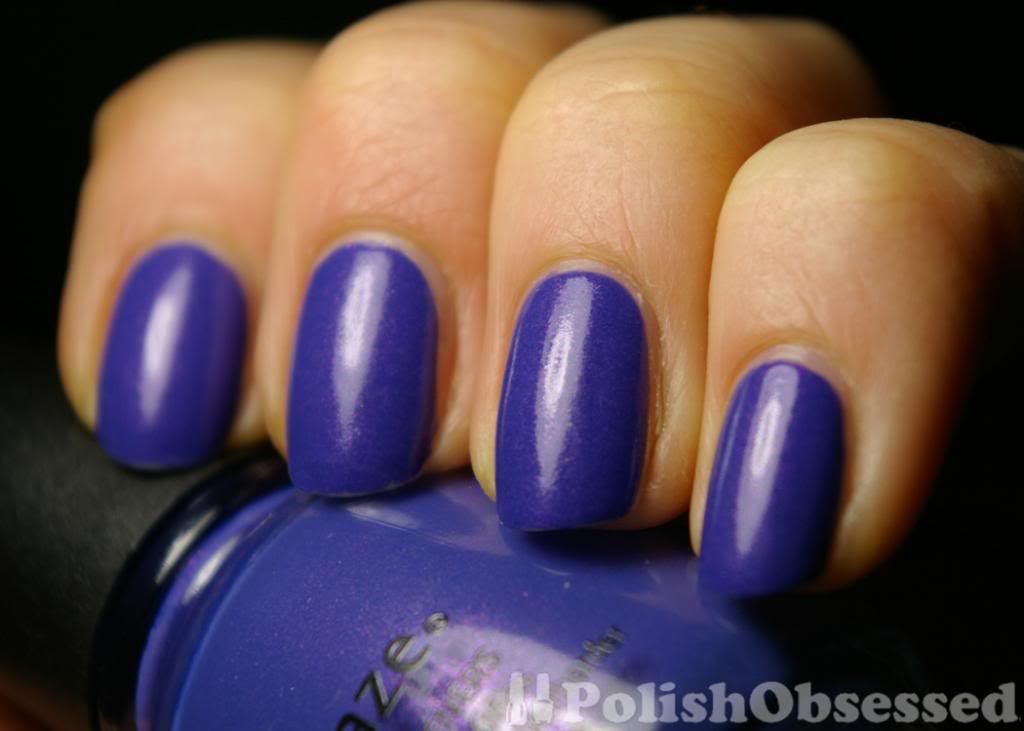 At first glance the shimmer is not really noticeable, but on a sunny day it shines. Looking a little more closely I noticed that the shimmer is actually made up of tiny irregularly shaped flakies!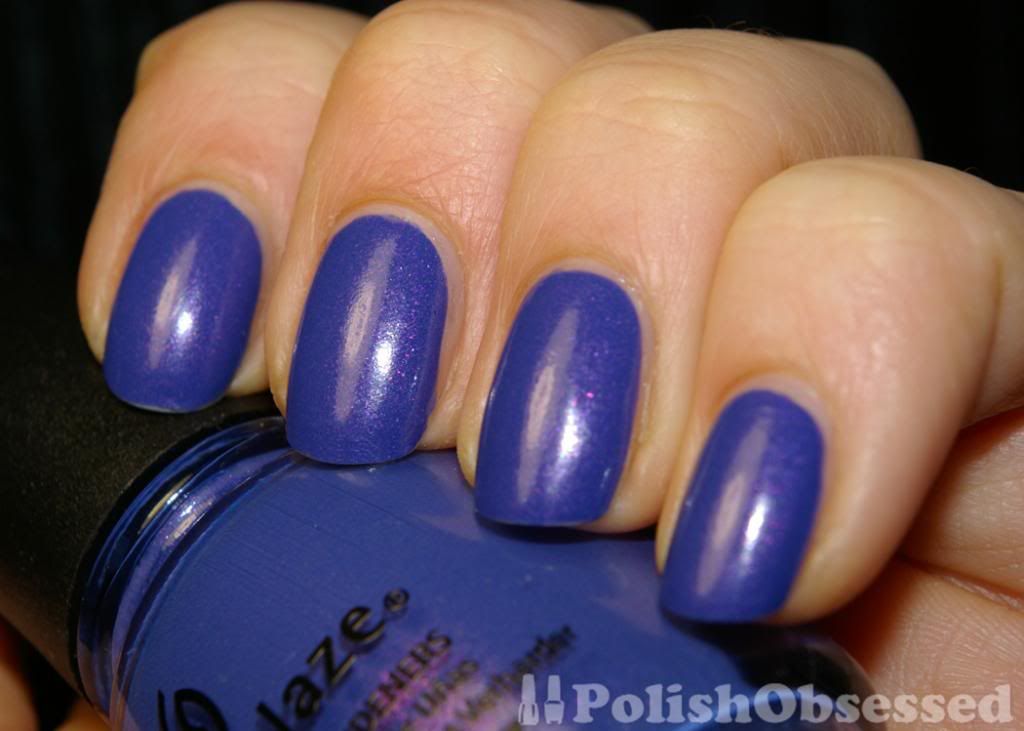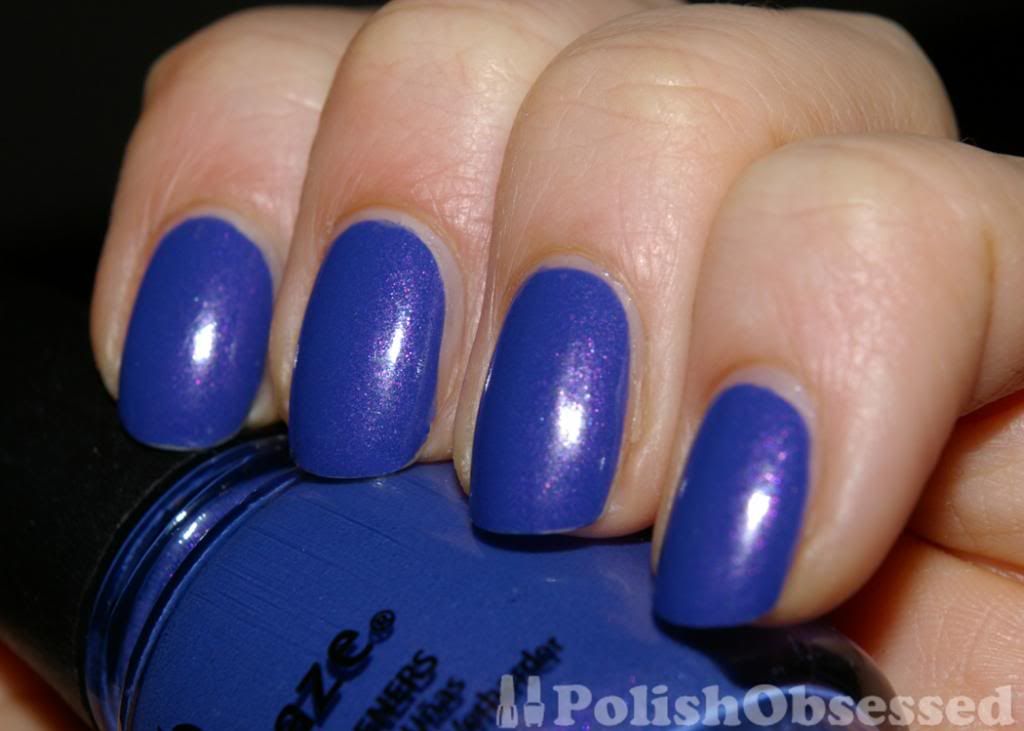 I used two coats to achieve full opacity and the formula was pretty easy to work with as long as you use quick, long strokes with a decent amount f polish on the brush. If you go over the same spot twice to try and even out a spot on your first layer you may end up with some balding. The first coat was a little streaky, but the second coat evened everything out well. I was disappointed with the finish of this polish, I'm not sure exactly how it dries because I add top coat right away, but even with Seche Vite once dry it isn't as glossy as it should be. It is visible in my photos, it has a shine, bit not too glossy.