Happy Friday! Today I have a darker look considering summer is just around the corner, however, it really is representative of the weather here lately, very rainy. Zoya Dovima is apart of Zoya's Matte Velvet collection release in 2009. I love the frosted bottle and grippy brush handle, it really makes this polish extra special and easy to pick out in a drawer of polish.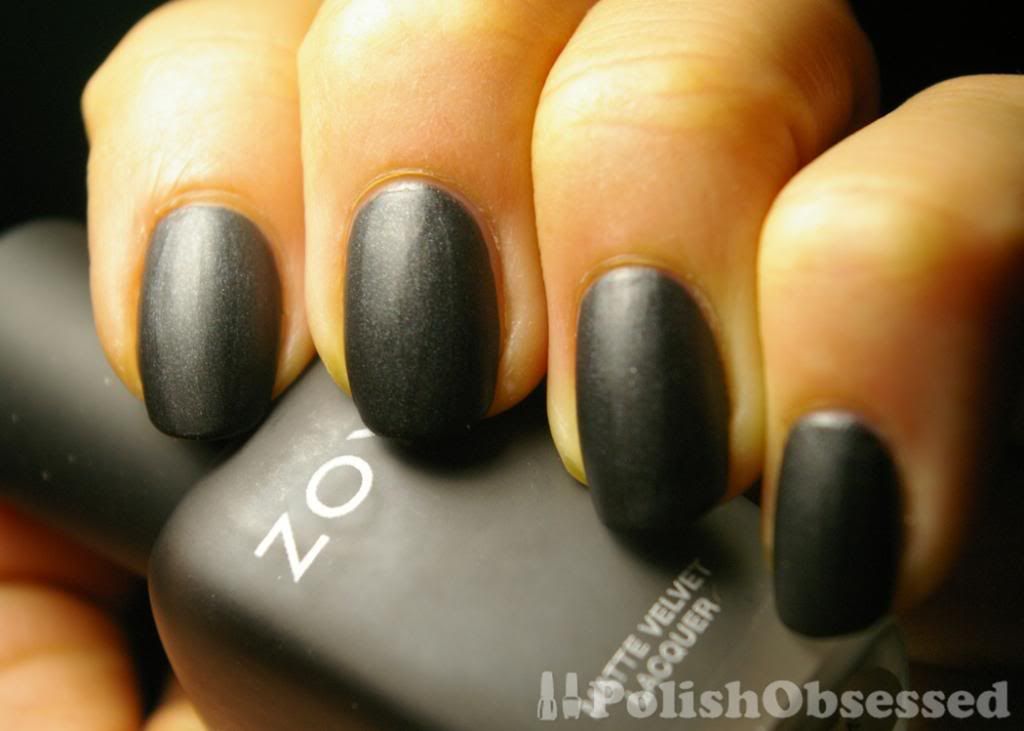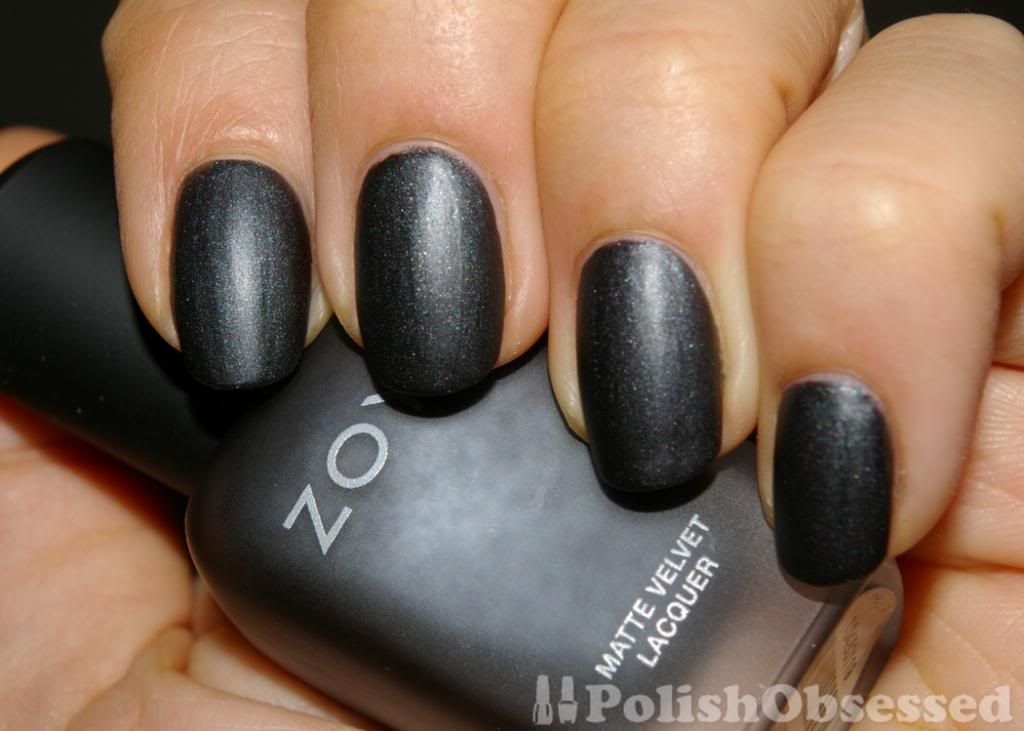 I had a few issue with application that may have been my fault. First of all I applied this polish with the fan on full blast in my room, I find that usually the extra air always does something weird when I am painting my nails. I applied my first coat a little thick since I was hoping to get the colour opaque in one coat, like most of my other zoya polishes, that was my next mistake! I should have been more patient and applied two thinner coats and allowed some time in between to dry. The thicker I applied the polish to the nail the thicker it became on the brush and nail! So dry time wasn't the shortest, which was disappointing because that is why I chose to wear this polish in the first place! Just one of those days I guess. The end result was okay. I went to bed and got sheet marks to top it all off lol.
The next day I added one last thin coat on top to even everything out and it came out the way I had originally hoped! My photos show three coats, no top coat. As you can see Dovima is a matte/suede grey black, it is a lot softer than other black mattes out there. Is has a silver shimmer that is visible during application, when matte it adds a smokey grey element to the black which softens it up.