Today I have a mani refresh with NYX Girls Pistachio. I originally wanted to do some nail art but ended up adding a glitter topper. I used one coat of China Glaze Mosaic Madness.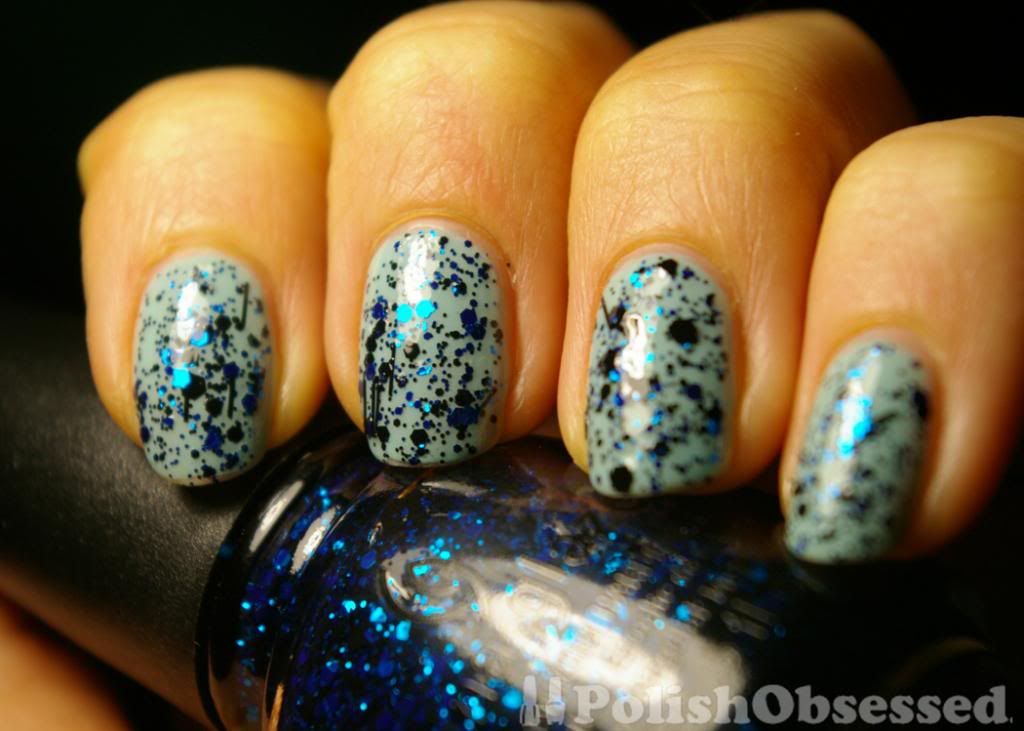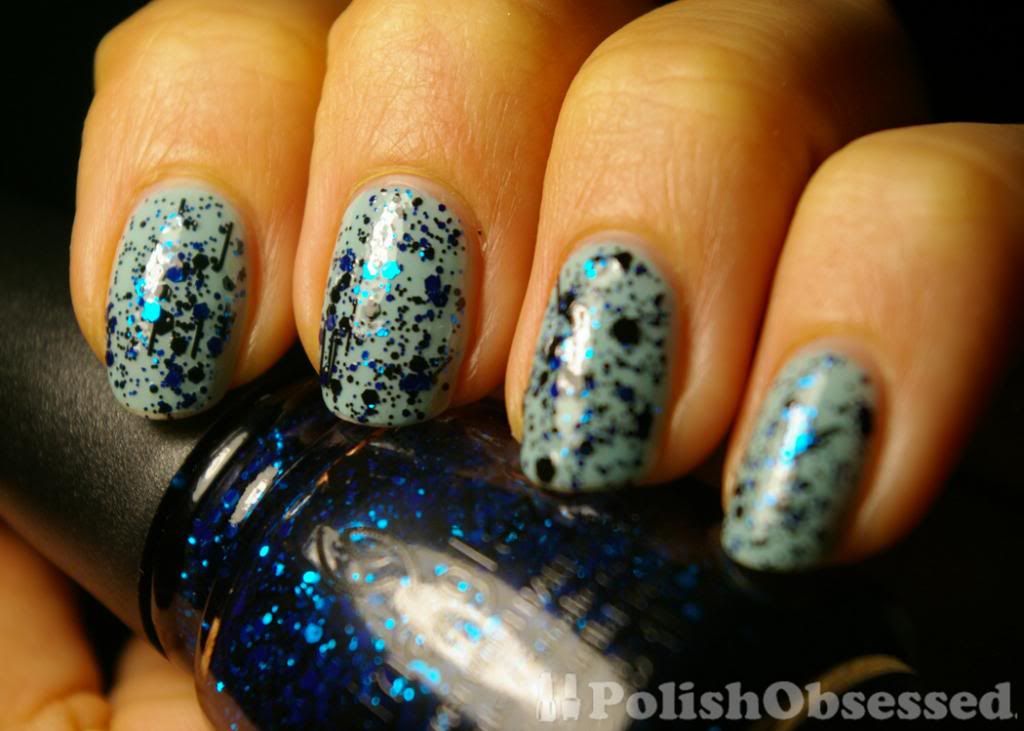 Mosaic Madess is so cool! It is made up of bar, hex and micro glitter in matte black and shimmery blue. The formula was awesome, I didn't have to fish around in the bottle to make sure there was glitter on the brush and it applied smoothly. The colour combo of black and blue is my favourite out of the Glitter Glam collection. I am liking this glitter so much I am thinking of picking up the green and periwinkle versions as well. I'm crossing my fingers that these are still on sale at Sallys!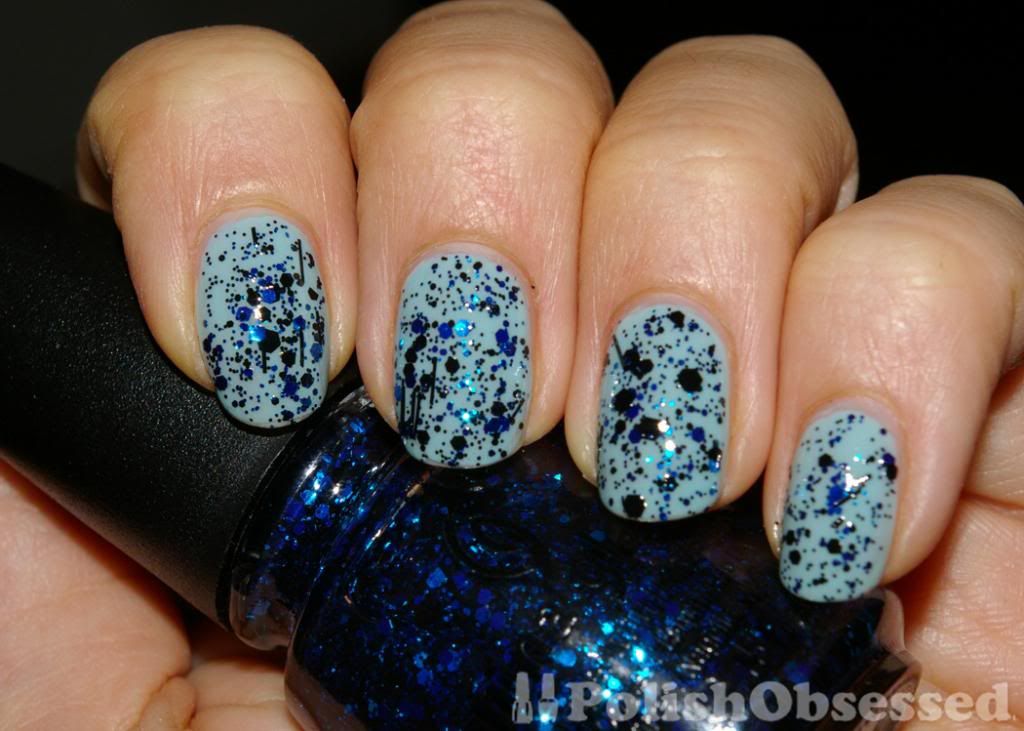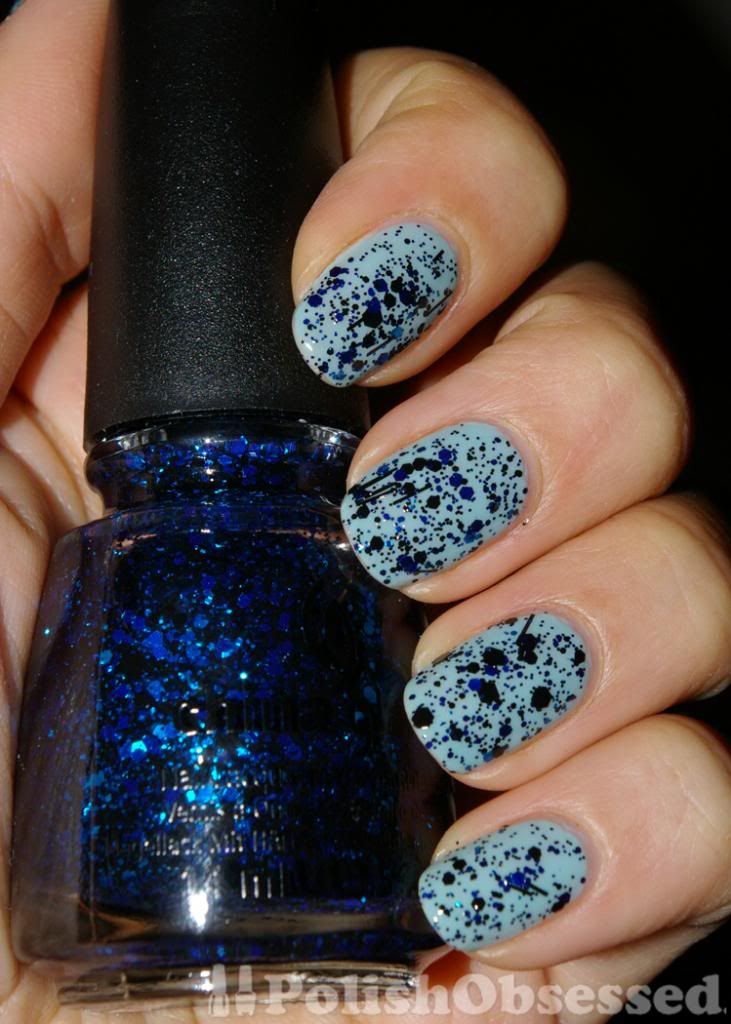 The base teal and blue glitters really worked well together. My only complaint about the glitter is that it does soak up top coat, I was left with a gritty feeling on my nails. Whenever I do a mani refresh I use a thinner topcoat so there are not a billion coats to remove later, and it just didn't add the high gloss I would have liked.