I just realized when I posted my
Cult Nails nail mail
that I totally forgot to take swatch photos!! I have included them below.
Left to right: Walk of Shame: 2 Coats, Coveted: 2 Coats, Princess: 1 Coat, Scandalous, 2-3 coats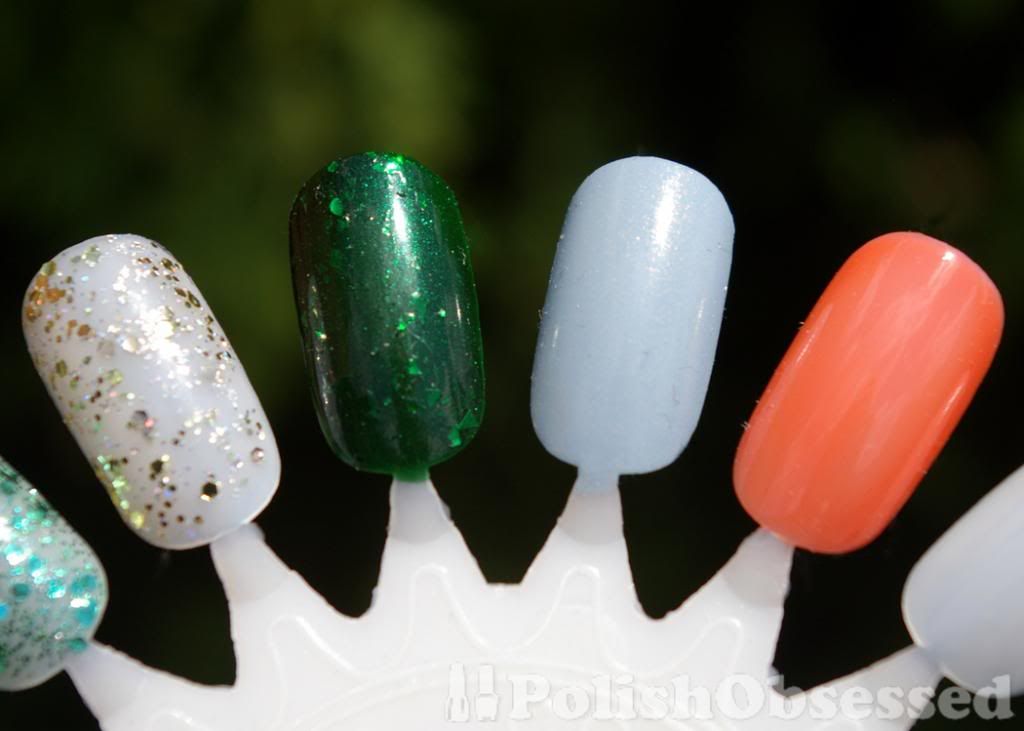 Walk of shame was that extra polish I added to my cart to get the discount, but am just so in love with it. All of these polishes applied great, perfect formula not too thin. not too thick. Scandalous, which is a jelly, applied fantastically and leveled it's self out without leaving any weird brush strokes or bald spots.