II was all about wearing a polish I never tried from my stash before and was feeling yellow. My collection has very few yellow polishes but I managed to find a bright one to try out, Claire's Yellow Brick Road. Note that Claire's released two version of this polish, but more on that later. This cheery bright yellow is scattered with yellow microshimmer and appeared to have a matte finish when I swatches it on some scrap paper. I figured this was due to the bright quality of the polish, although I wouldn't quite consider it a neon.
During application to the first nail I was already getting worried, the formula was thin and lumpy, very weird. If you went over the same place twice you could even out the lumpiness, however this would cause pulling and balding. I would describe the lumps similar to those in acrylic paint. I reluctantly applied the polish to the rest of my nails and added a few drops of thinner and gave the bottle a shake to even out the consistency a bit.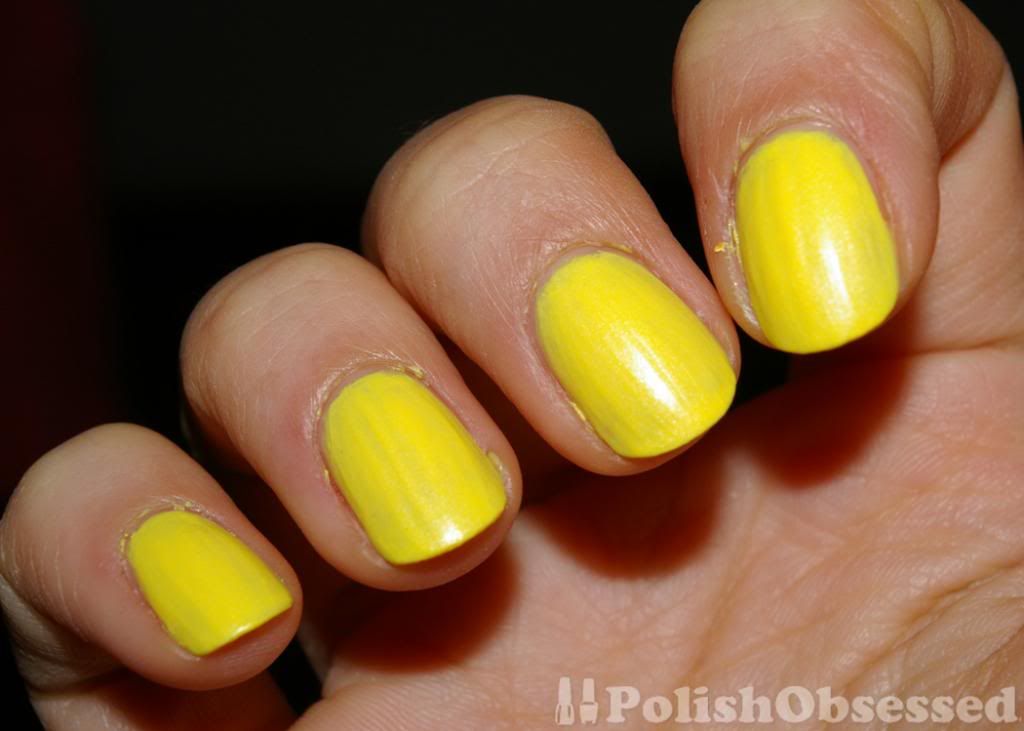 After the second coat I noticed crazy brushstrokes. Even though I used thin coats leaving time in between each before applying the next it looked so thick on the nail. Normally I would have added another very light coat of polish to even things out but I figured in this case it wouldn't probably make things worse! I pulled out my Seche Vite in hopes it would even everything out and dry the polish quickly....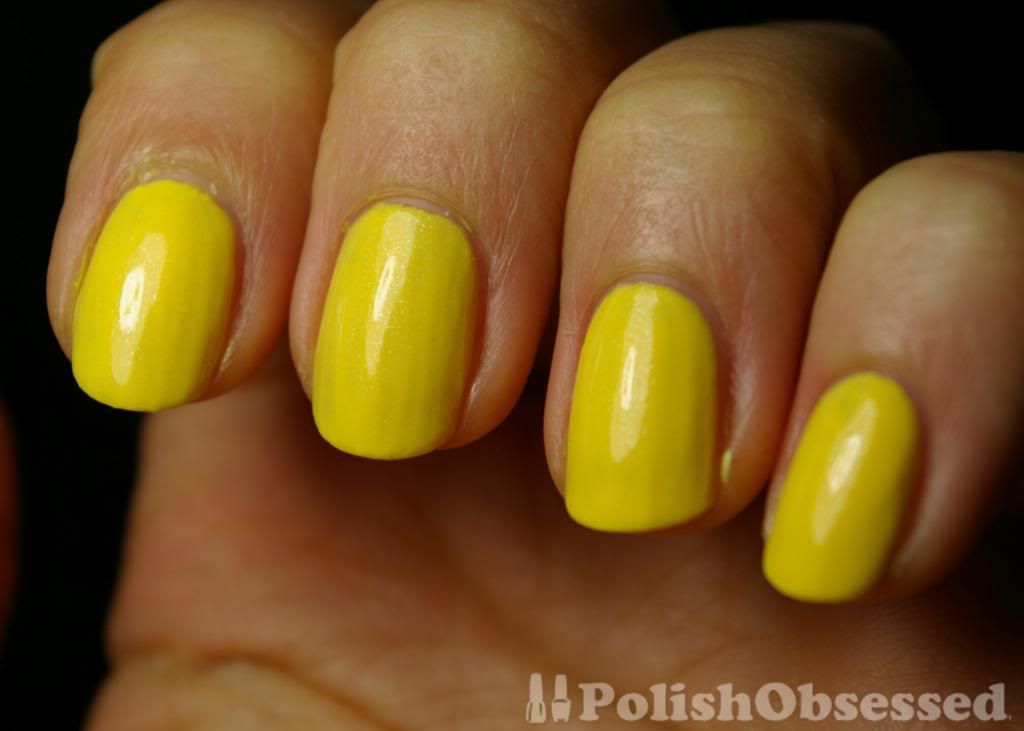 It helped with evening out the streaks but I don't think this polish would ever dry. After these pictures were taken I frustratedly removed it all and started over with a new polish :(
Below is a photo of both versions of the polish, if I knew the formula sucked so bad I wouldn't have purchased either! The first one is the one I used in the post, and the second is the "other".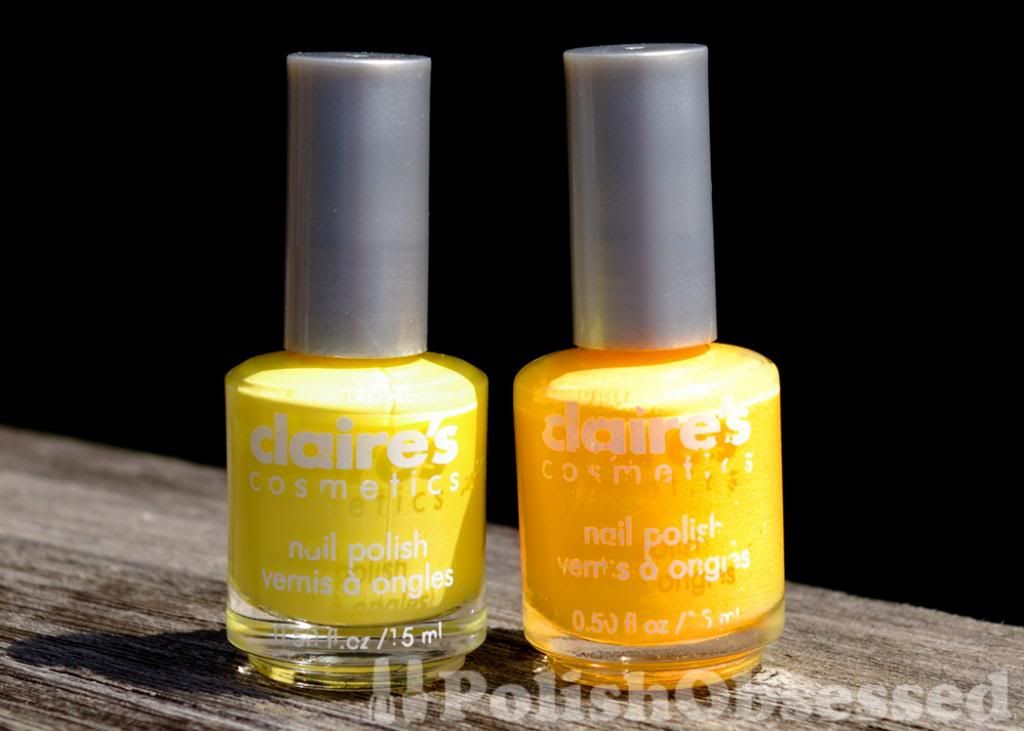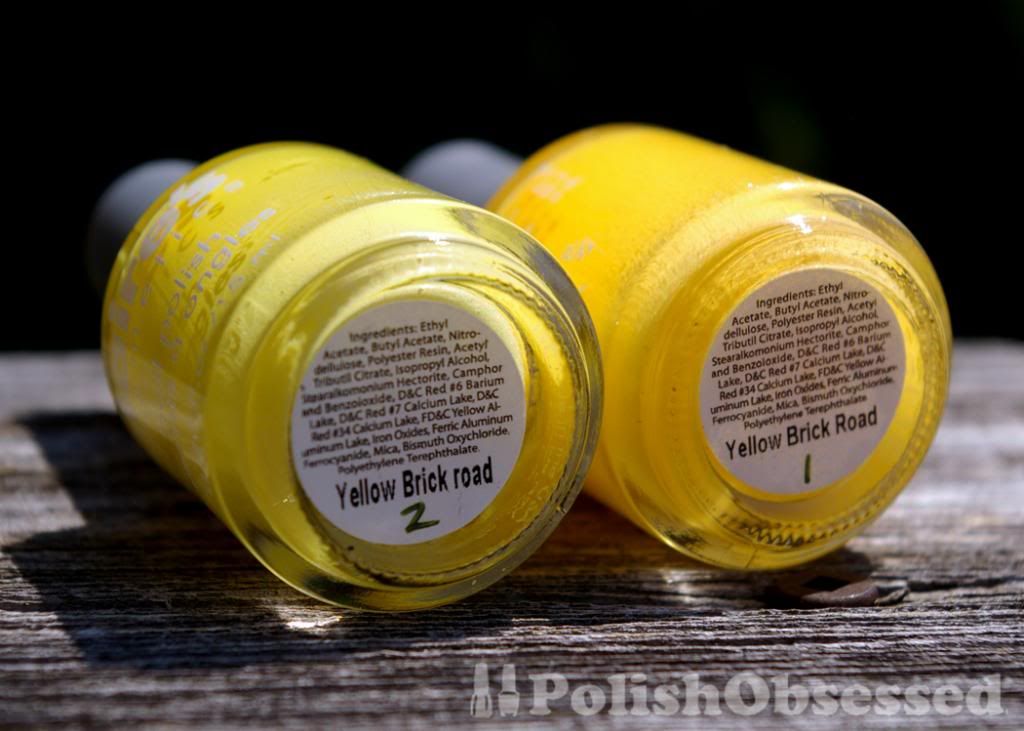 The second version is slightly darker and leans slightly orange. It also does not have any shimmer.