So I had a mini hiatus the past two weeks it seems. It wasn't planned or anything, just a lot going on, I guess it all started the July 1 long weekend, which is also my birthday, so didn't do too much blogging. I have also been working from home for a little over a week due to a sports injury, which explains the lack of posts. I usually draft them up on the commute to and from work! My basement was also flooded last
Monday, that was a big distraction, and the start of this week I caught a cold! How do you catch a cold during a heatwave? I should be able to catch up by the end of next week, I have still been wearing polishes, just not as much as usual.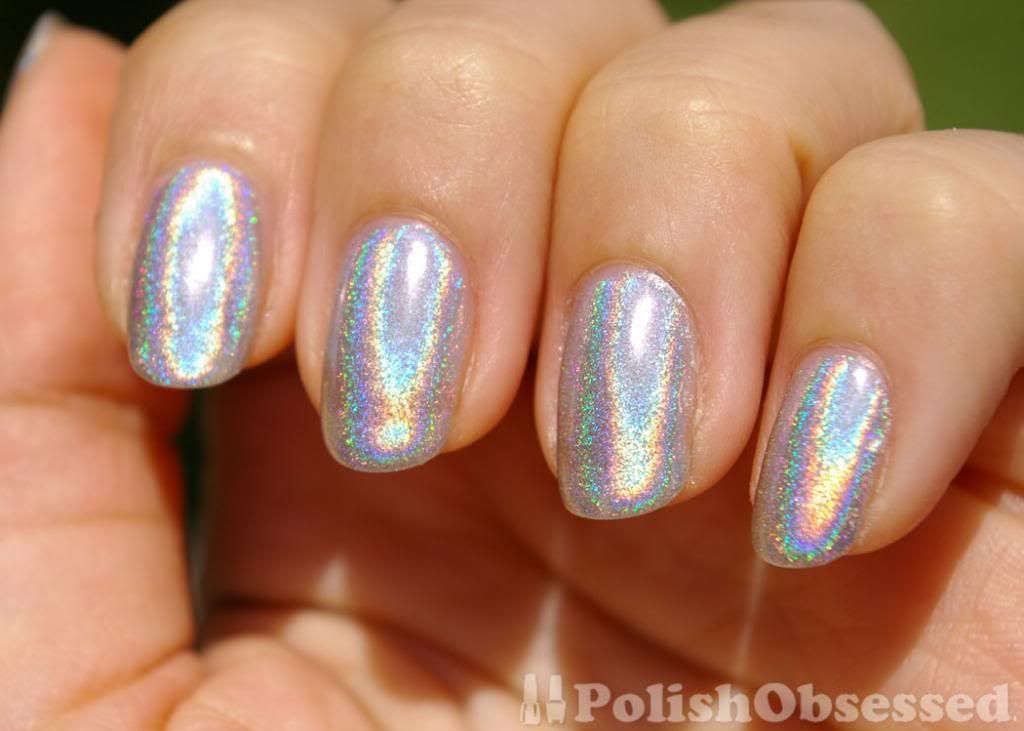 So lets start off with my birthday mani, I wanted to wear something bright and eye catching, Layla's Mercury Twilight was perfect! The prismatic effect on this silver holo was spectacular! The photos do not do it justice! At first I applied two coats, but ended up adding another one the next day to avoid as much tip wear as possible.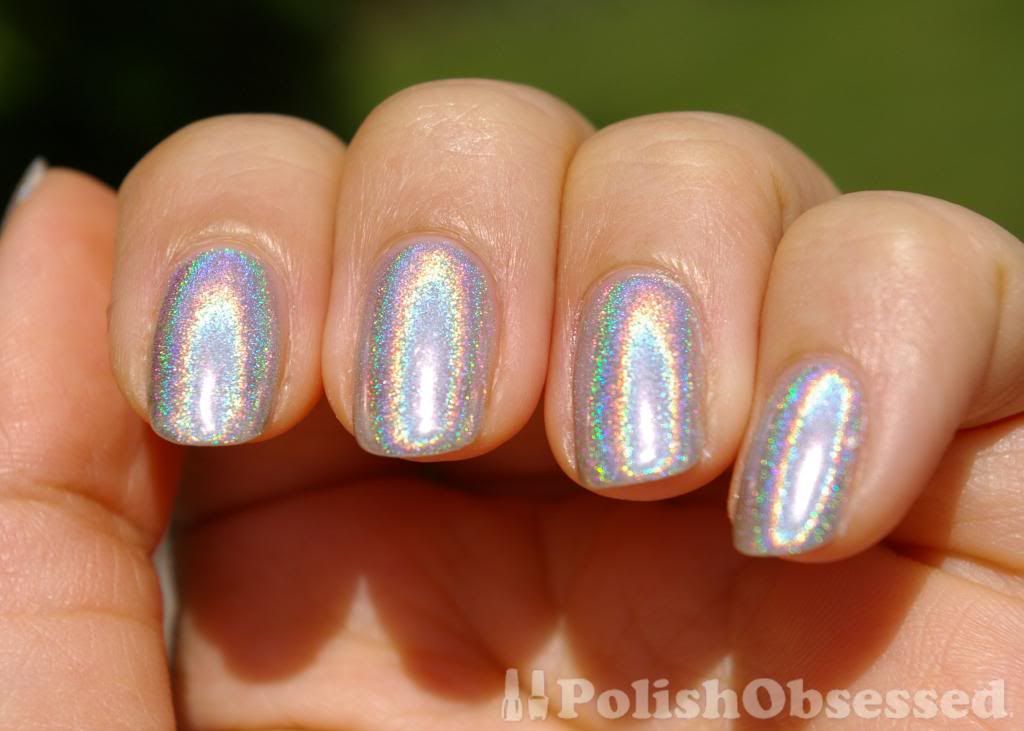 It applied pretty well, I have a holo base but chose not to use if since I freshly applied a clear UV soak off gel, I will have more in that in an upcoming post. I didn't have any problems with application considering I used no base.