I love neons for summer and China Glaze is probably my favourite for colour/finish. Every year they top their last summer collection. Today I have a light hot pink with a hint of coral, Neon, And On, And, On.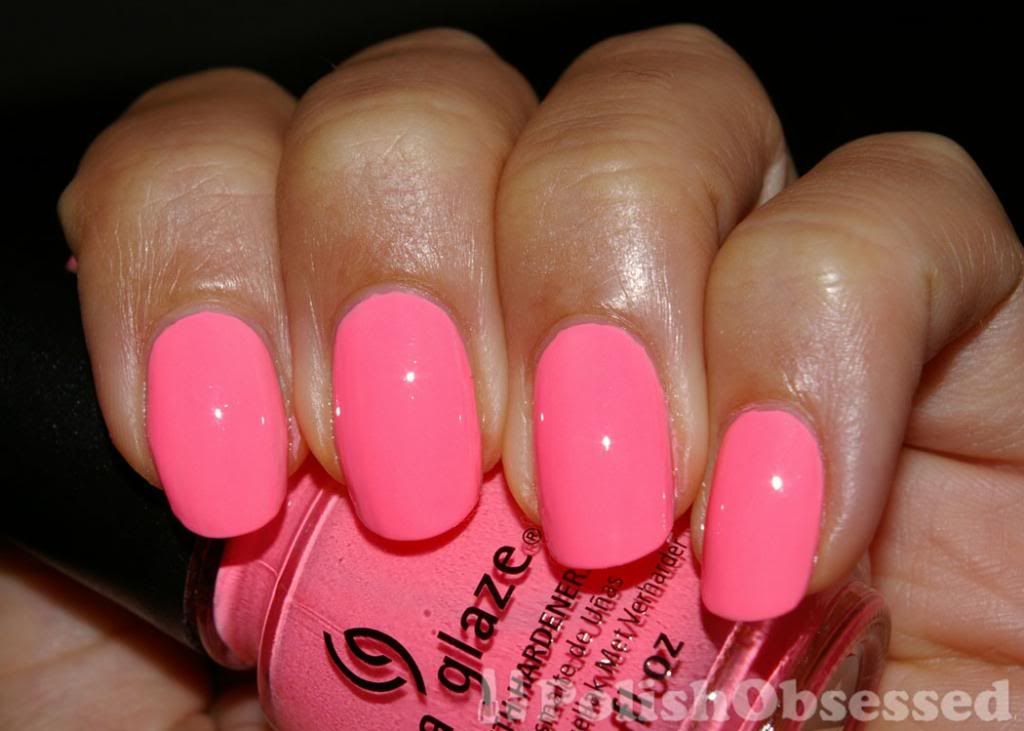 Formula wise, the polishes I have tried from China Glaze's Subsational collection, so far just the creams, have been a tad hard to work with, although I have worked with worse. Neons are usually notorious for bad application, usually too sheer, but the issues I had was thickness of the formula and bald spots. The colour is pretty opaque which I am happy with, but you may need an extra coat to even everything out in the end.
I chose to go with two coats, but could have used a very thin third to even everything out. The one think I dislike the most about neons is wear time, the usually chip too soon. This polish started to chip in the usual spots I get wear first, my thumbs and index fingers. The others had very little to no tip wear during the duration of my mani.