I am home from my vacation, although I wish it could have lasted a little longer...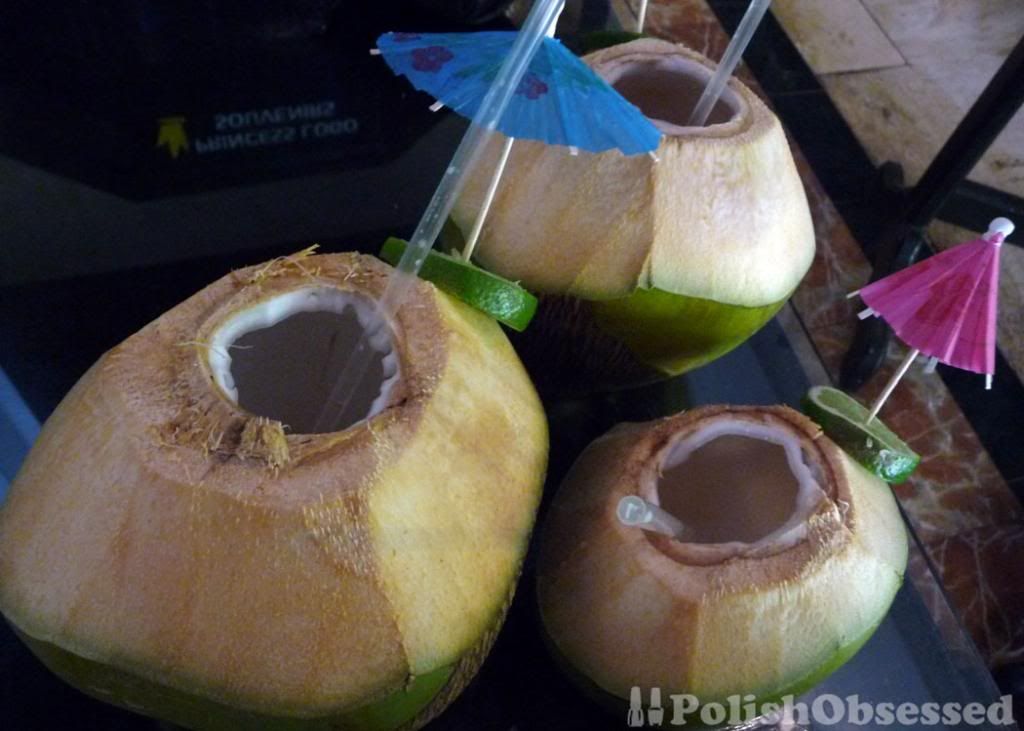 The same can be said for one half of my review of Bio Seaweed Gel polish. I'm talking about my little sandwiching experiment, didn't go exactly as I had planned. Here is my mani before my vacation: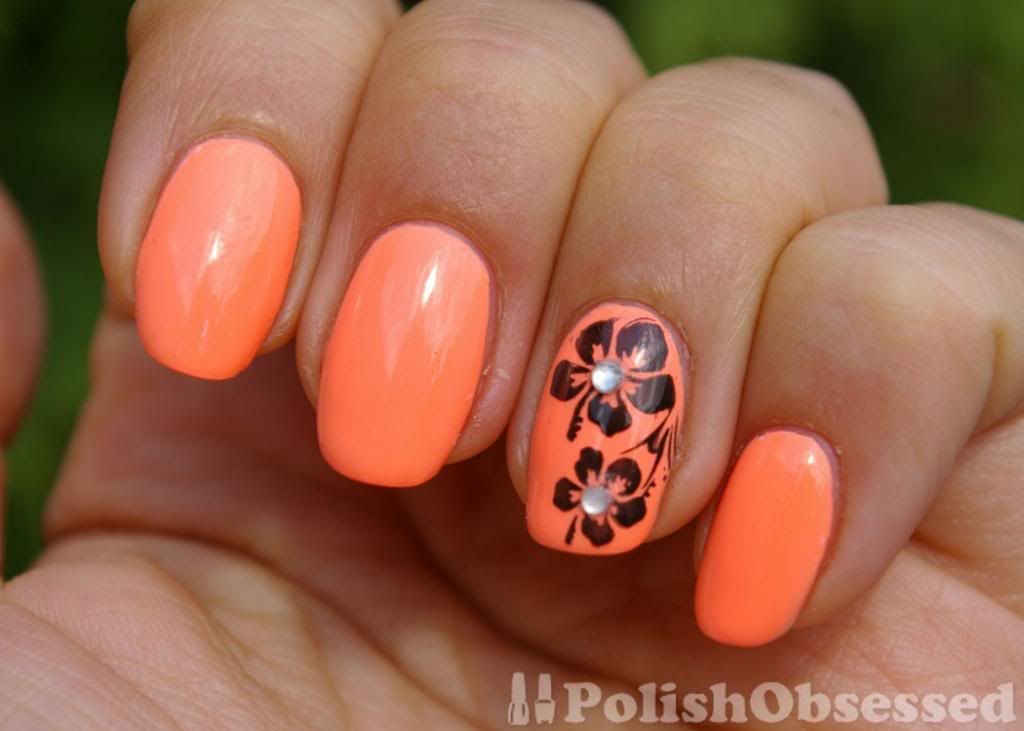 I was hoping since I sandwiched a regular polish I between a gel base and top coat I would be chip free for the same amount of time as a gel polish alone. Unfortunately this was not the case, I think what made this worse was the fact that I used a neon, China Glaze Son of a Peach, which are notorious for chipping and short wear time.
At first I tried to ignore the lifting of the polish and tiny chips, but I am a picker! I couldn't help myself, but I picked the whole mani off by the end of my trip! I definitely do not recommend this, it is not so easy on the nail bed.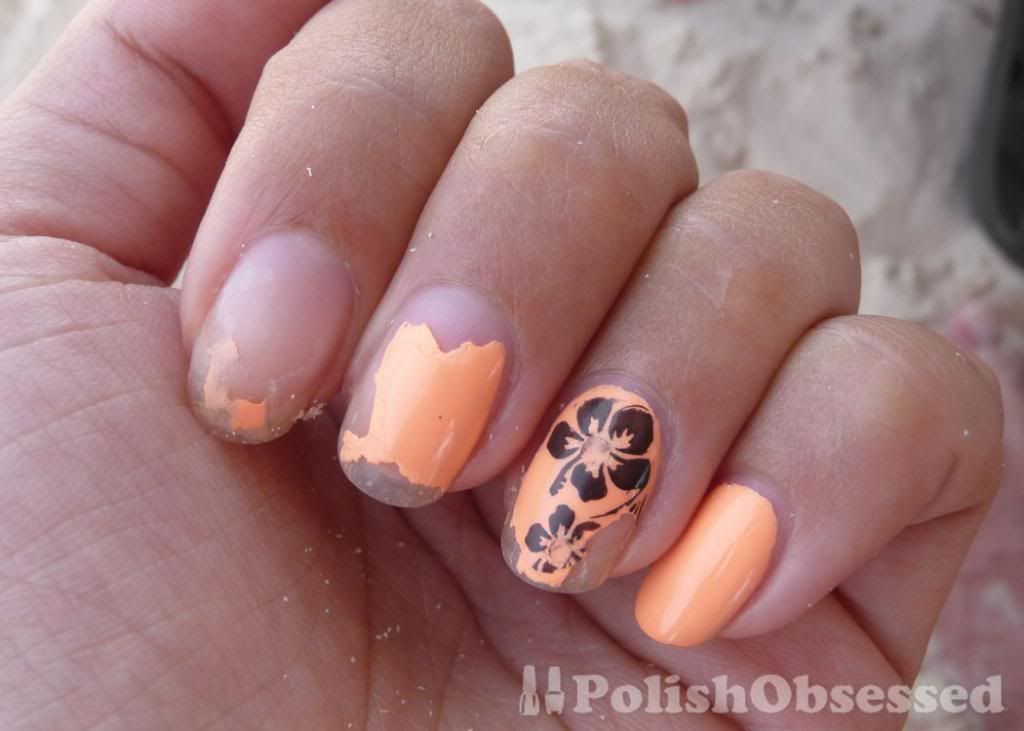 I definitely want to try this method again with these tips in mind:
- After the base had been cured apply a gel too and cure before adding the regular polish and another UV top.
- Do not wrap the tips with the regular polish! I think this was my main issue! The regular polish started to peel from the wrap which cases the gel to lift up as well.
- Do wrap the tips with the UV base and top coat.
- Take your time! Let the regular polish dry as long as possible before applying and curing the final top coat.
Also consider I was in a hot, tropical destination with wet and busy hands most of my trip, I am sure this was also a factor in quick wear of the polish.
On to regular usage of the UV Bio Seaweed Gel polish with UV base and top coat on my toe nails if you recall, this is what my toes looked like before I left for my vacation: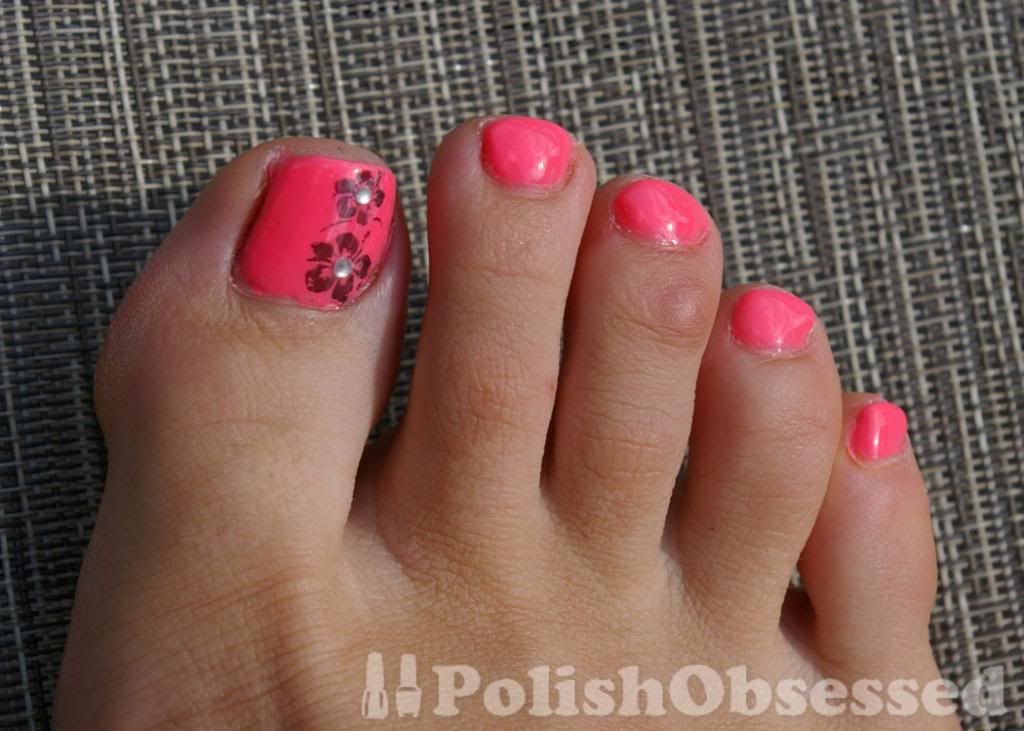 This wore fantastically! I did some nail art on the big toe and sealed it with a regular top coat and you could see clearly the difference in shine between the big toe and others.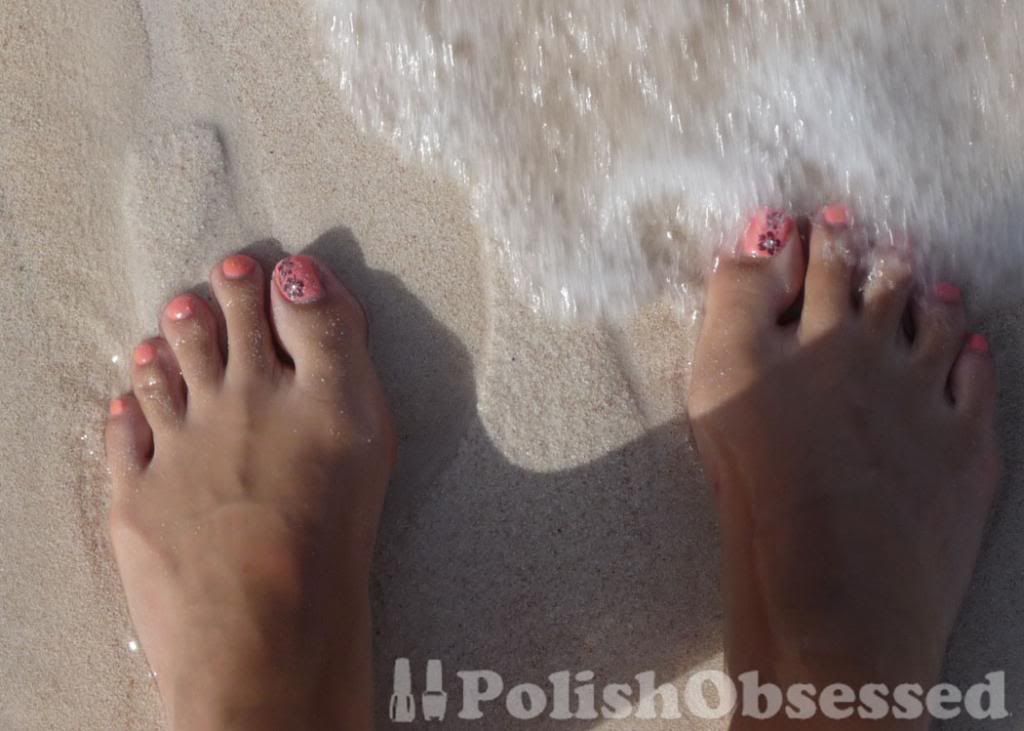 The gel stayed super shiny and lasted my whole trip and then some :) very happy with the wear considering I did a lot of barefoot walking on the beach with gritty sand :)