I was food shopping the other day when I came across a huge display of Maybeline Color Show polishes. The ones I picked up totally stopped me in my tracks! I had seen the Polka-dot polishes advertised the last time I was at the movie theatre and thought they looked neat! Super cool how what was once considered an Indy style of polish now easily accessible for cheap!
The Polka Dot collection includes five polishes, one is a black and white matte glitter in a clear base, while the other four have a coloured jelly base with the same glitter. The colours available are pink, blue, real and orange. I originally grabbed the four coloured polishes, but decided on the blue and teal, Drops of Jade and Blue Marks the Spot
My boyfriend saw the orange, Dotty, and thought it was so cool, I told him no, I'm just going to get two today, to which he snatched the bottle up and said its cool, I want to get it for you lol. He's awesome right!? Supporting the habit! Dotty is more of a rust, combined with the black and white glitter it is pure Halloween to me :)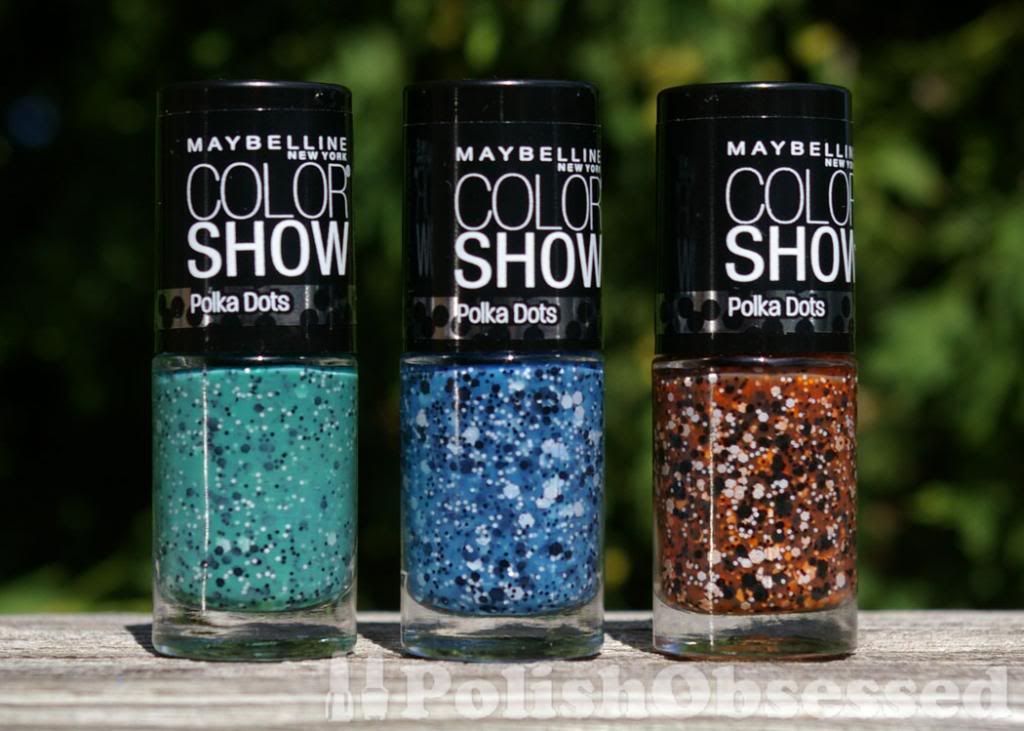 And a second coat on top.
Have you seen these? Which are your faves?