Happy, Happy Friday! What a busy week it was, especially getting back in to the groove from my trip. Thank God for the weekend and beautiful summer forecast :)
So...I did it again, picked off a good chunk of my mani before I intended on switching it up. I like to get full wear out of my mani's, so even though I picked off most the polish from my nails I decided to do a fun and easy Skittle refresh!
My ring fingers were glittery before the chips, I spiffed them up for a wedding ;) I applied two thick coats of Cult Nails Walk of Shame.
I decided to leave my pinky nails orange since the polish wore there the best, this of course is OPI, Y'all Come Back Now, Ya, Hear.
The middle finger has a white chevron pattern stamped over top the orange. (my other hand has the reverse, orange on white, I picked the orange off that one too!) I used Sally Hansen Whirlwind White for stamping and Bundle Monster Plate BM-201.
The pointer finger is simply white to match the middle finger, again I chose Sally Hansen Whirlwind White.
Finally, for the thumb I applied a pretty gold foil to match the gold glitter on the ring finger, OPI Glitzerland.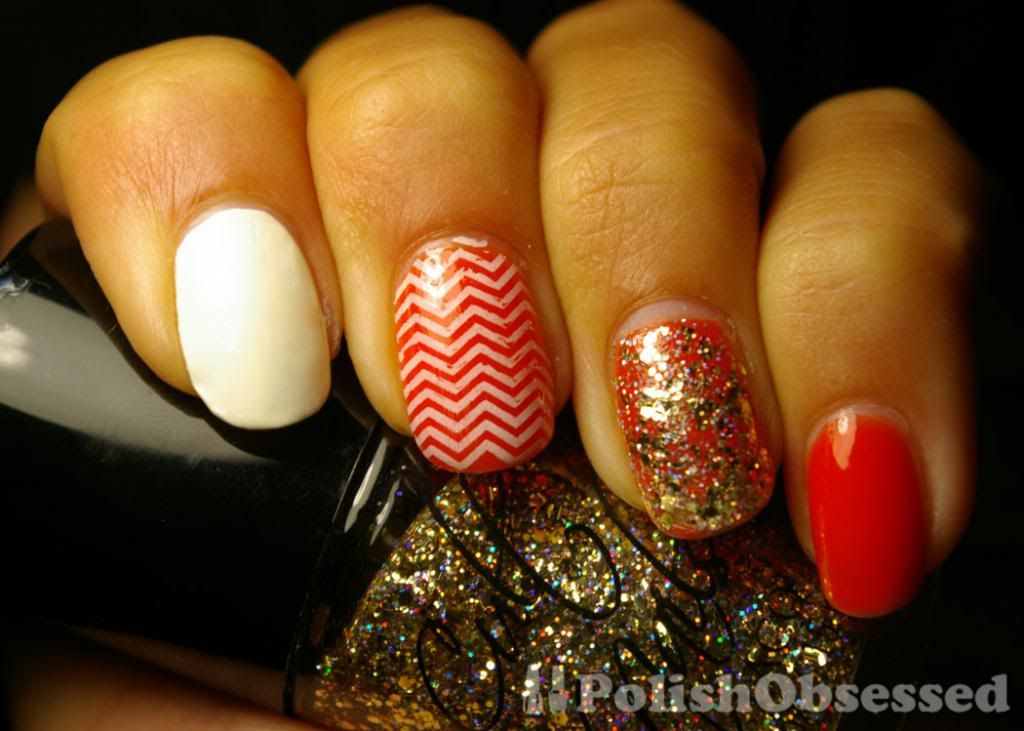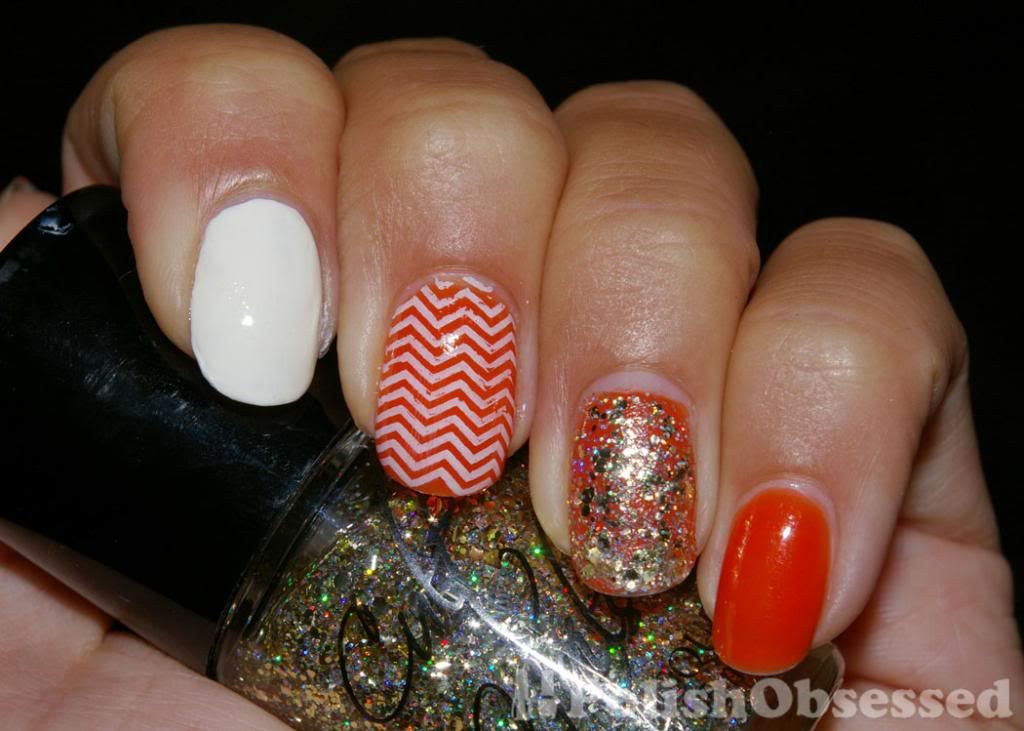 This is my first skittle mani which utilizes, for the most part, a different colour on each nail. I am pretty happy with it :)