I have a lovely Nabi holo shimmer today that I purchased a few months back when it was still summer, for those of you who aren't aware, fall officially started on Sunday. I think I have finally moved on from summer, I am however not impressed with the earlier sunset :( Back to the polish at hand, Nabi Teal is a beautiful teal glitter holo, this particular polish appears to have a more scattered holo effect, still very beautiful though. From swatches I have seen of other other Nabi Hologram polishes the effect seems to vary.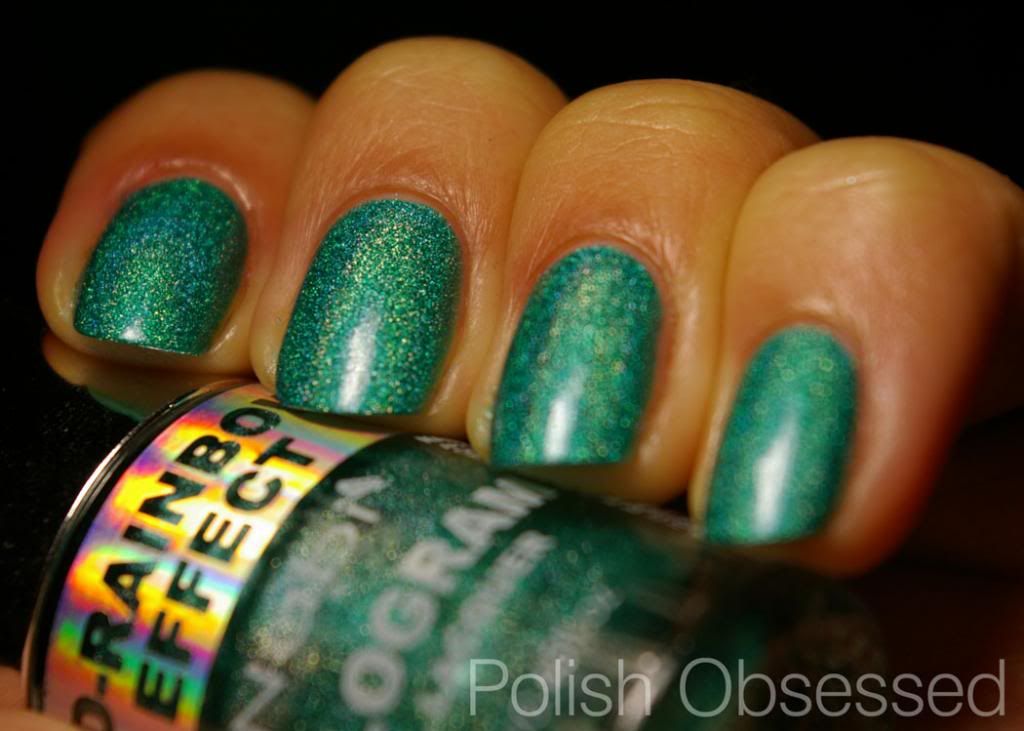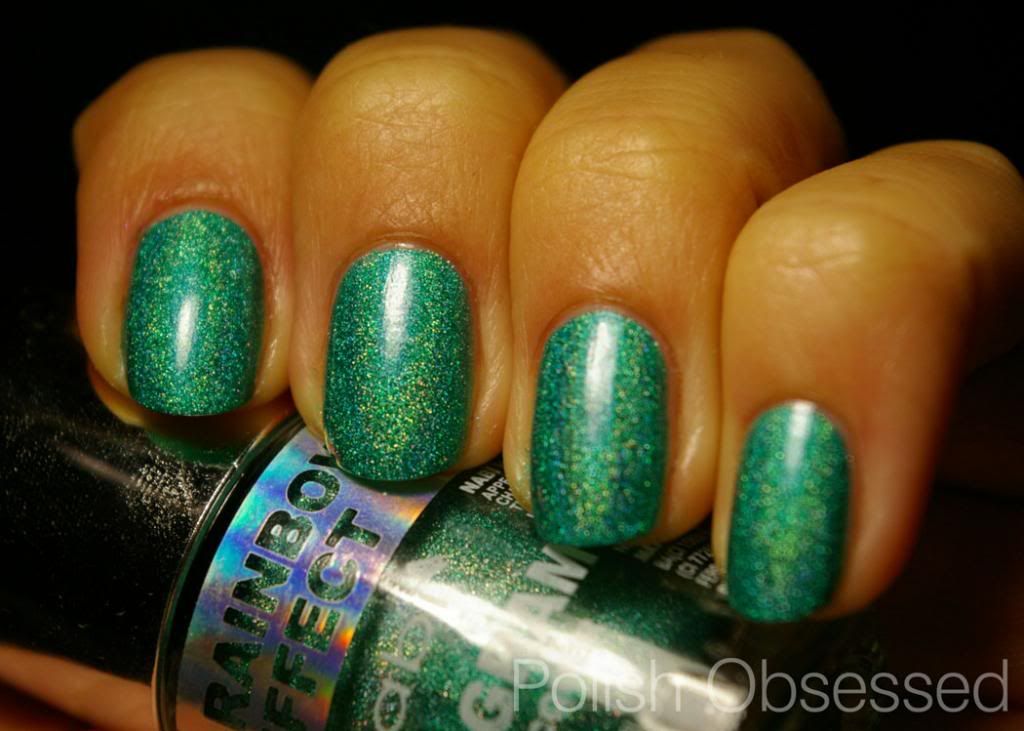 I only needed two coats for full opacity. considering I didn't apply a holo base this polish applied fairly well. The first coat was a little tricky but the second evened everything out! It dried super fast, but to prolong wear I did add a thin layer of top coat. I have been wearing this for a week and have only experienced minor tip wear.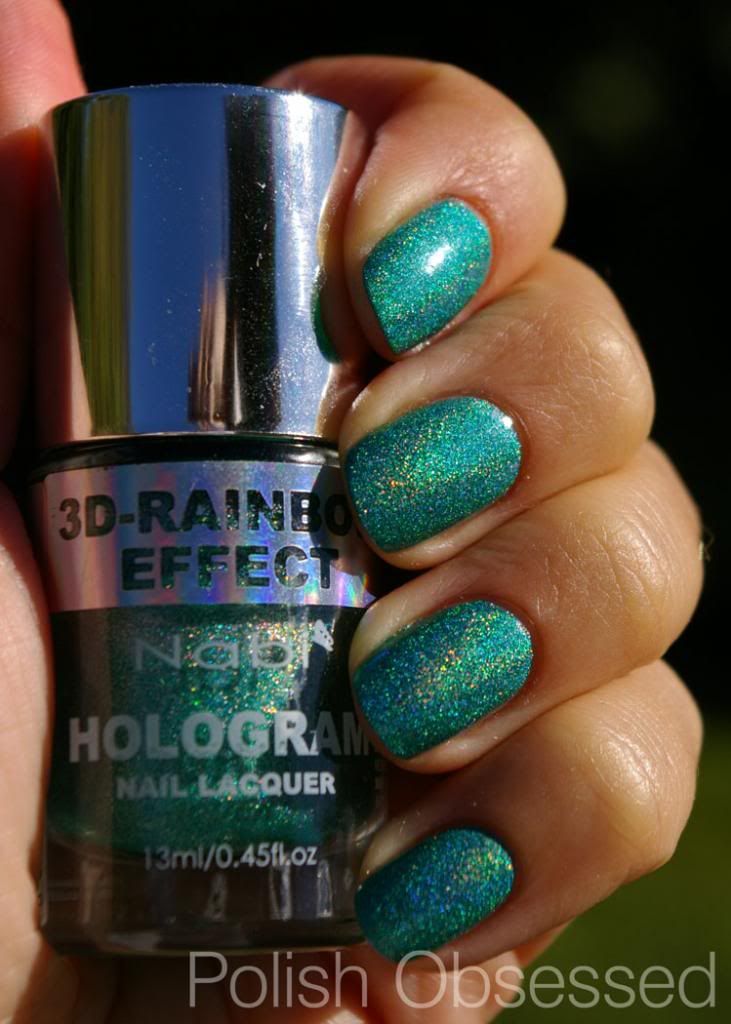 I really love this colour and the holo effect, even if it isn't a strong linear. I hope the blue Nabi Hologram polish I purchased is as beautiful as this one. I just may have to go pick up some more of these the next time I see them !