I chopped my nails off! It started off and a trim, but decided to go short due to a break in my middle finger from a few weeks back. My nails have also been super dry, peely and brittle lately, so this should go e them a bit of a break.
One of the best polish options, in my opinion, for short nails is a glitter. I find it helps to distract from the length especially if your nail height varies for a few nails due to breaks. I chose one of my latest polish purchases, back in late July, Maybelline Drops of Jade. This is apart of their polka dot collection consisting of black and white matte glitter suspended in various coloured jellies. Also included in this collection is a black and white matte glitter suspended in a clear base.
I applied two coats, blotting along the nail bed for the first coat and swiping on the second. The formula was surprisingly good to work with, the glitter was distributed well on each nail and I didn't have to fish for glitter.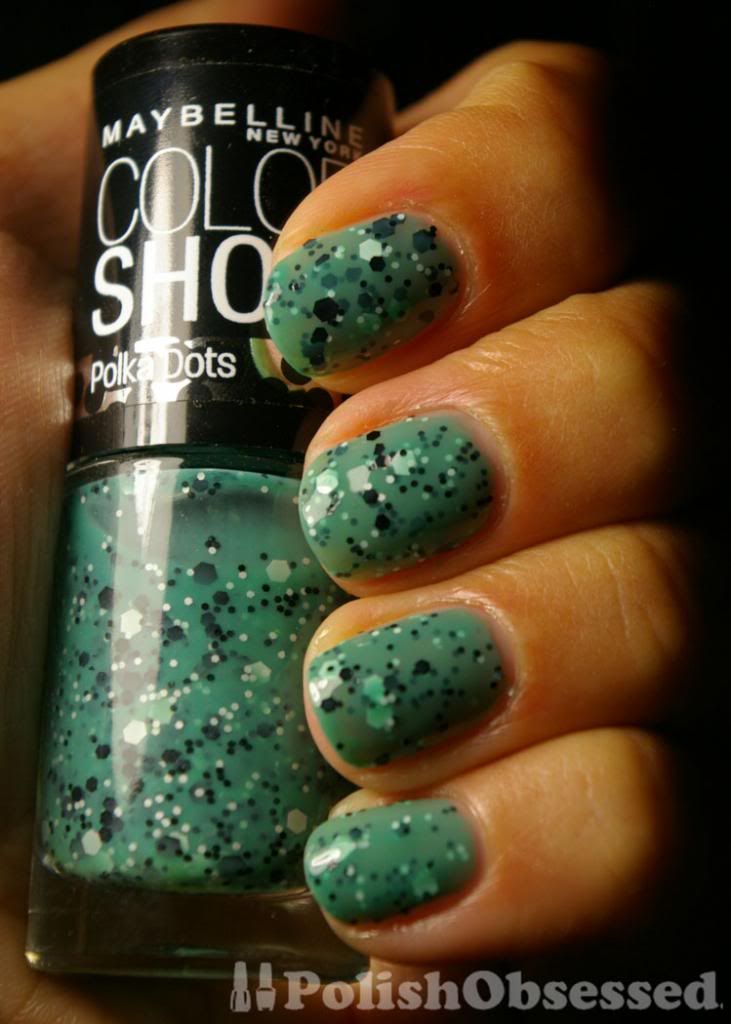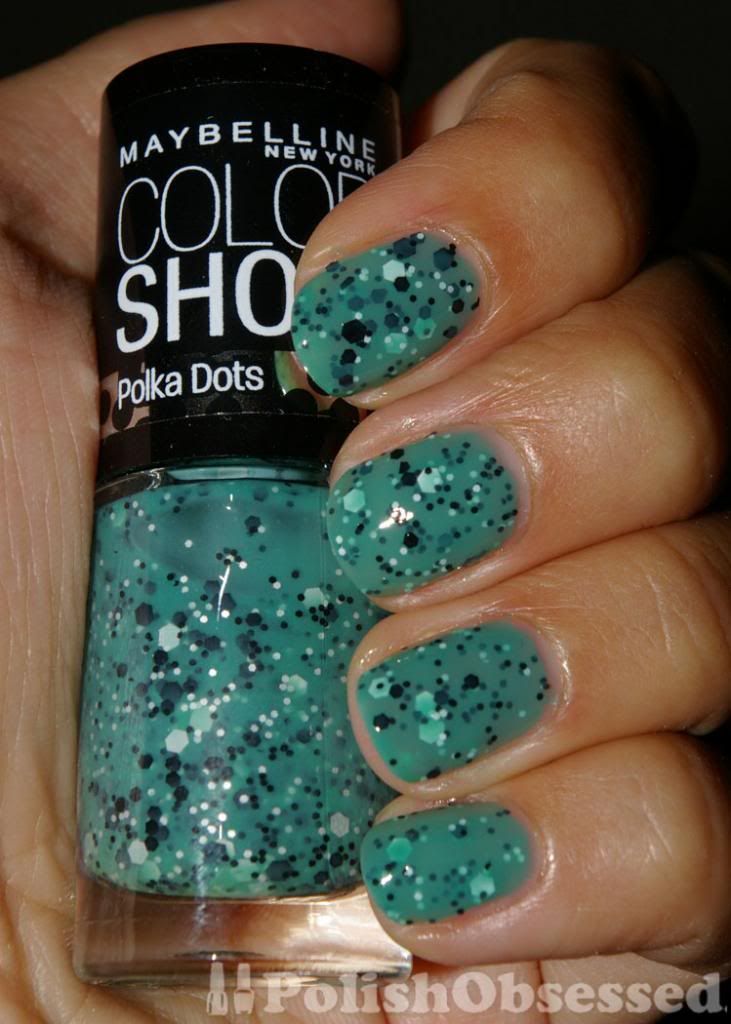 It is also more opaque that I thought it would be, most jellies require at least 3 coats for opacity in most cases, if not more. I'm sure the glitter helps to camouflage a bit. Overall I am very happy with this polish, this is what I needed to brighten my mood after I realized how short I went!