Are you ready for fall... the weather has been beautifully fall like with bright sun and a cool breeze. We were lucky enough, however to have one last hot day be able to open our pool for probably the last time this summer.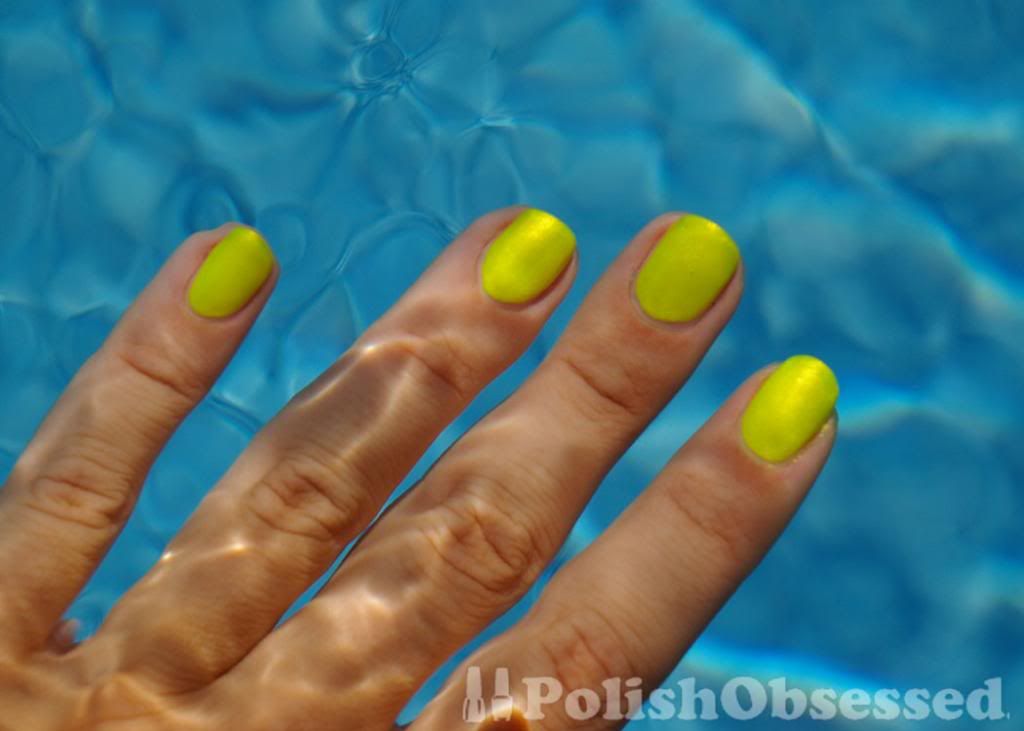 I have had China Glaze Sun Kissed on my desk all summer long waiting for the right moment to wear it. I think I actually put it away last week since I knew I would be getting in to fall colours. One last go at summer polish! I chose this bright shimmery yellow neon because I will be running a 5K on Friday at night with lots of black lights and glowy bracelets and what have you. I figured this would stand out the best at night when compared to a super fall shade.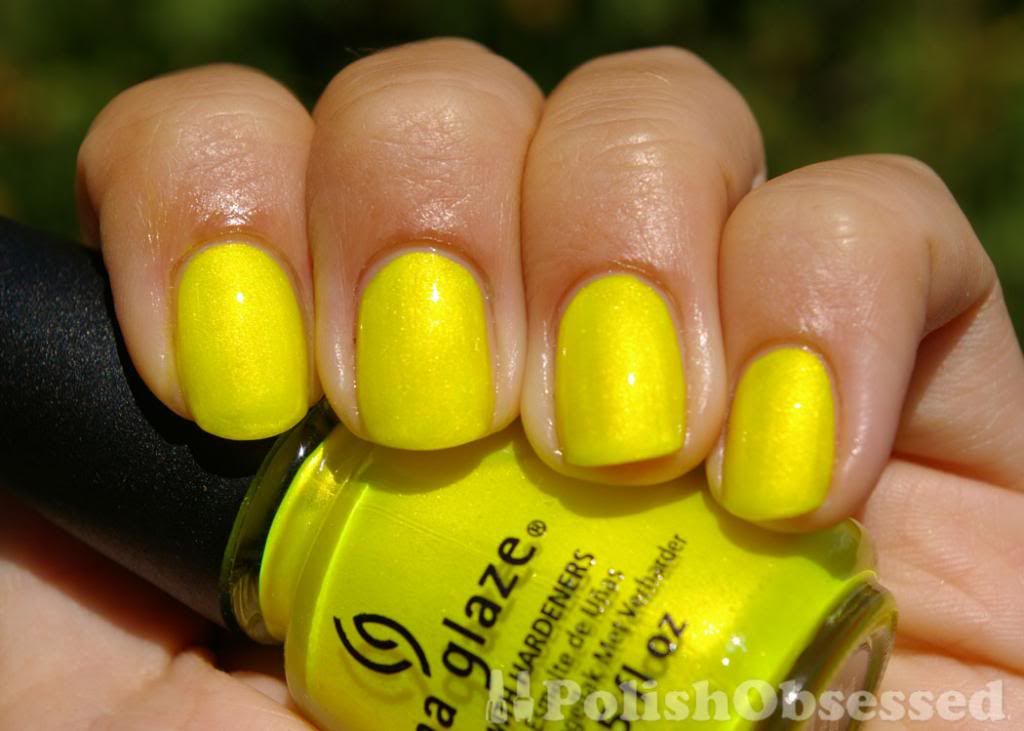 in the sun
I applied two coats for full opacity. That's right, its yellow AND neon and I only needed two coats! I really love the formula of China Glazes summer collation from last year. I feel like the shimmer really helps in application and wear of the polish when compared to a straight up neon shade. Like most other neons this polish dried to a matte/satin finish, I added a coat of Seche Vite on top for a glossy shine.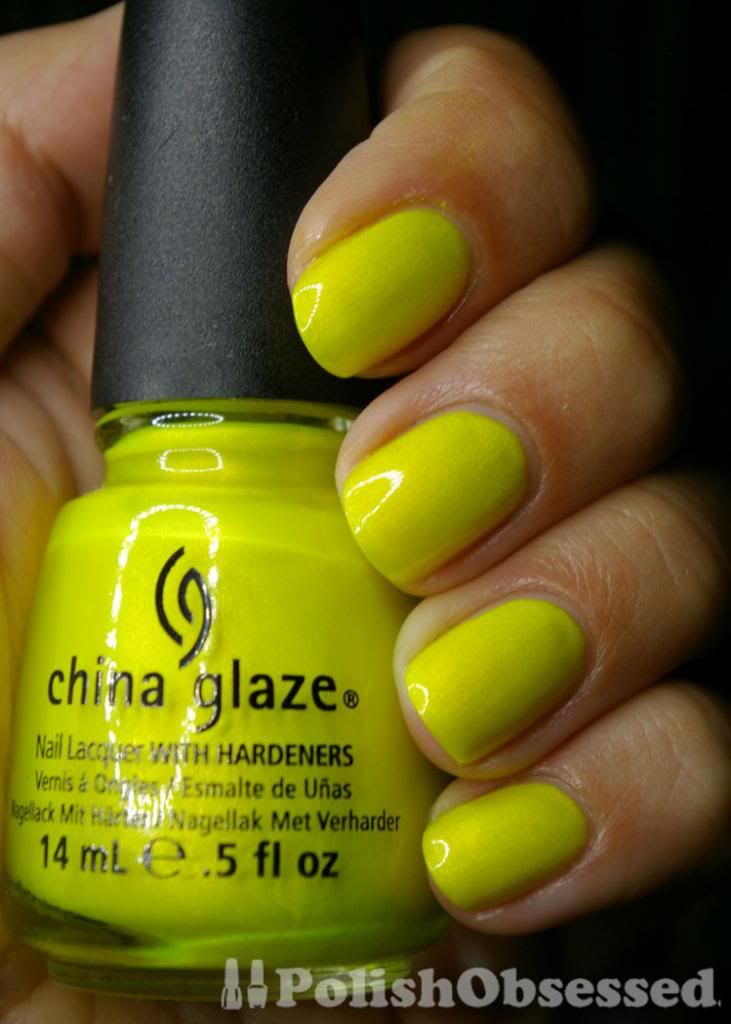 (new led) lamp light
This polish is in your face bright! ESPECIALLY when in the sun, which we are having a lot of lately :) Bright neon shades are also a great option for short nails, especially when it's obnoxious as a neon yellow! In the above and below photo I am trying out a new lamp my boyfriend got me for doing my nails, it is LED and has a magnifier. He got it especially for painting my nails :) Isn't he the bestest?!
I got a good variety of shots in a few different light sources to showcase the pretty shimmer in this polish. The photos still don't do it the full justice it deserves.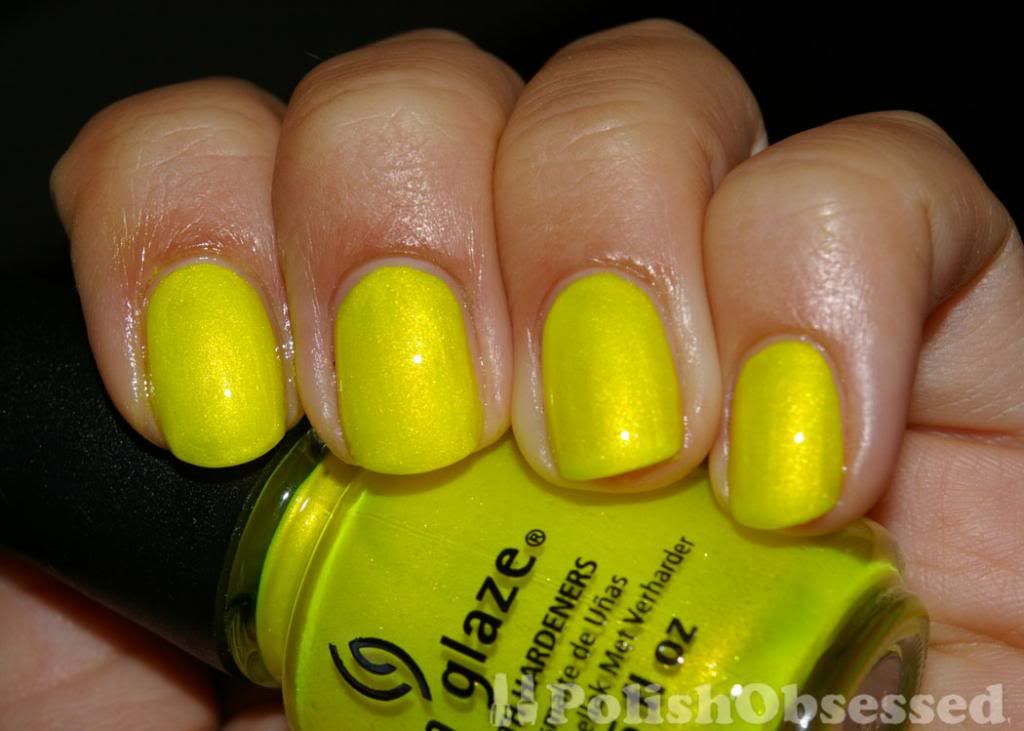 camera flash
There was a time when I thought I would NEVER wear yellow polish, but I am really loving this shade. It's a feel good, happy inducing colour :) I can't wait to do some nail art on top!