Today I hae a quick and easy refresh of China Glaze Cast a Spell. I literally did this while on the phone lol.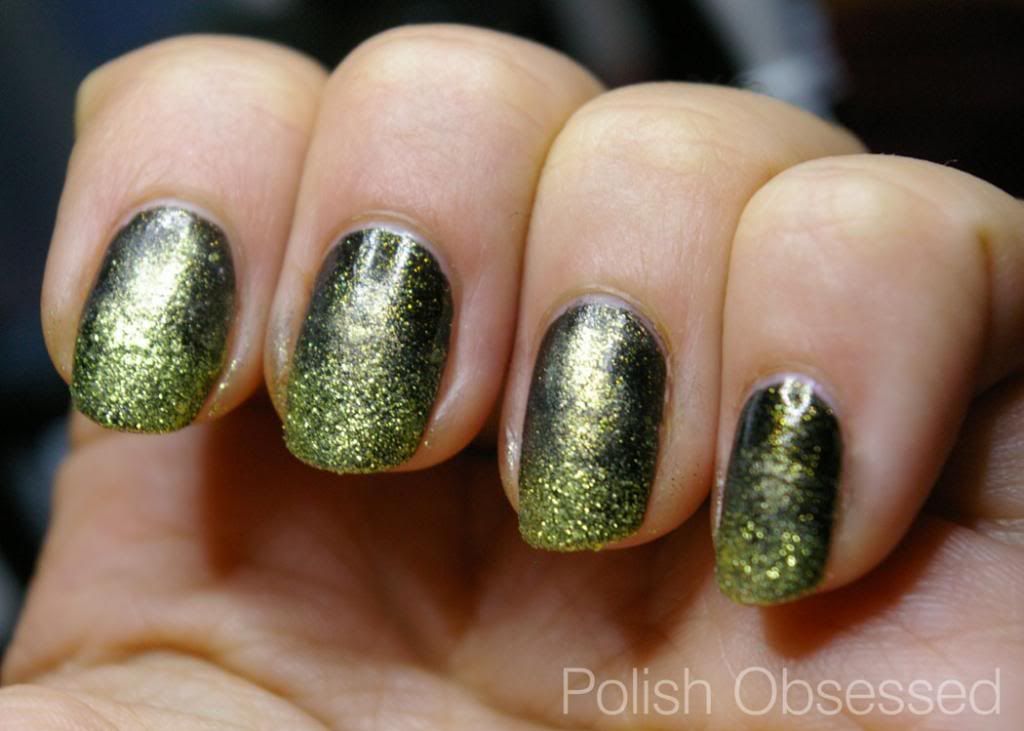 I took out my new Nicole by OPI glitter, Brilliant Idea and blended in a gradient with the base polish. To do this I simply applied Brilliant Idea to the top of a cosmetic sponge ad Cast a Spell directly under and dabbed on the nail. Brilliant Idea applied extremely well, all the glitter transformed perfectly, Cast a Spell on the other hand I had an issue with. The cosmetic sponge soaked up most of the base in the polish leaving me with mostly shimmer. Had I of known this was going to happen I would have just used the glitter.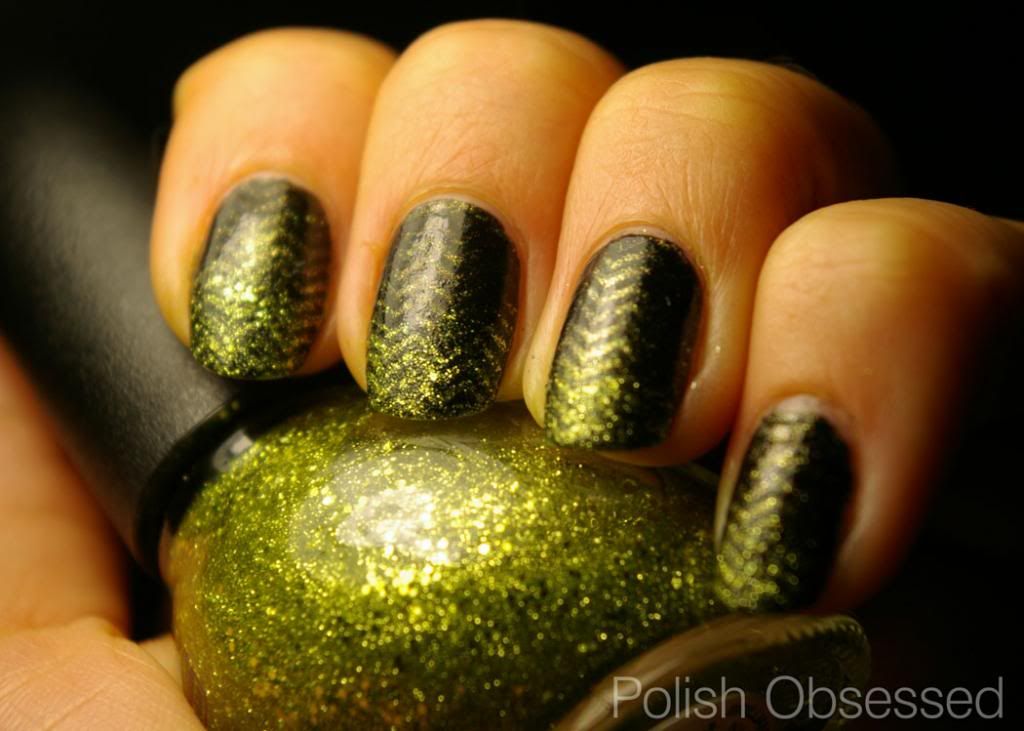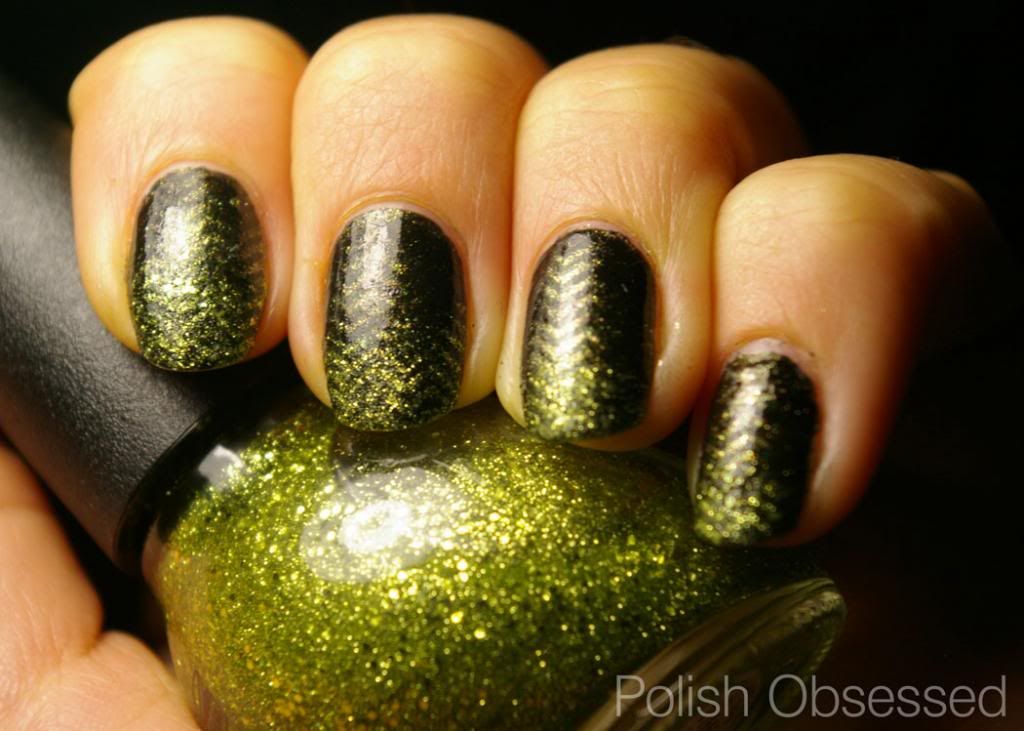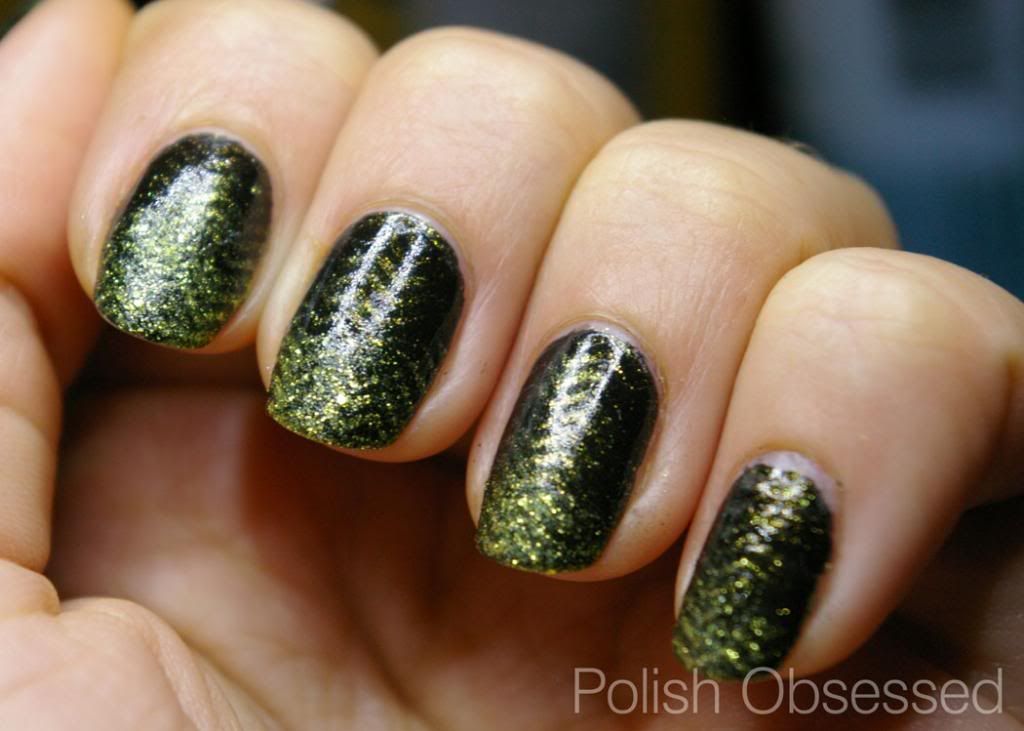 After I finished sponging the glitter in the nail, I took out Bundle Monster plate BM-201 and black stamping polish and stamped a chrvron pattern on top of the gradient. It adds to the gradient andhelps to break it up a bit which I like :)


Overall I am really happy with how this turned out, it has a grungy spray paint effect.