Today I have a gorgeous Halloween glitter to share with you, Lightmare from Piggy Polish, I think it is actually the only Piggy Polish I own! I picked it up last year in October, such a great Halloween polish. It is made up of gun metal grey glitter and small copper orange hex glitter, it looks great in the bottle but so amazing on the nail.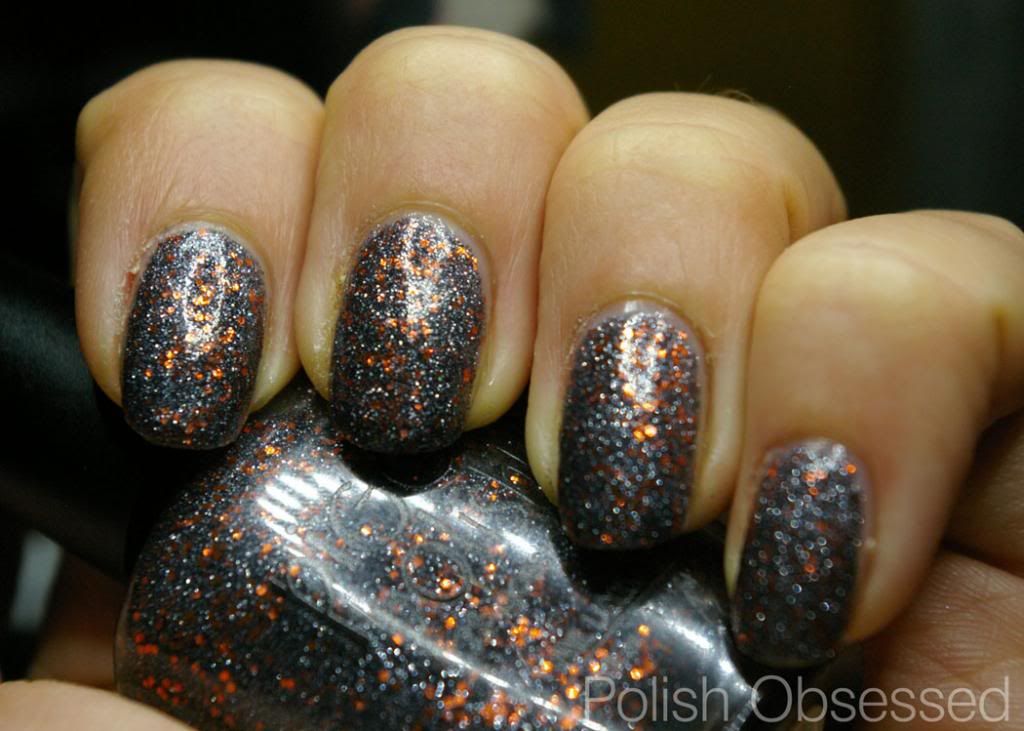 I only needed two coats to reach opacity, however the formula on this polish was not the greatest, gooey and thick. To make things worse there were two stray hairs sticking out on the brush that I ended up cutting off because I couldn't stand them any more! I added some thinner to help with application and it helped a little, the final look didn't have any imperfections or a lumpy finish so I was happy with that.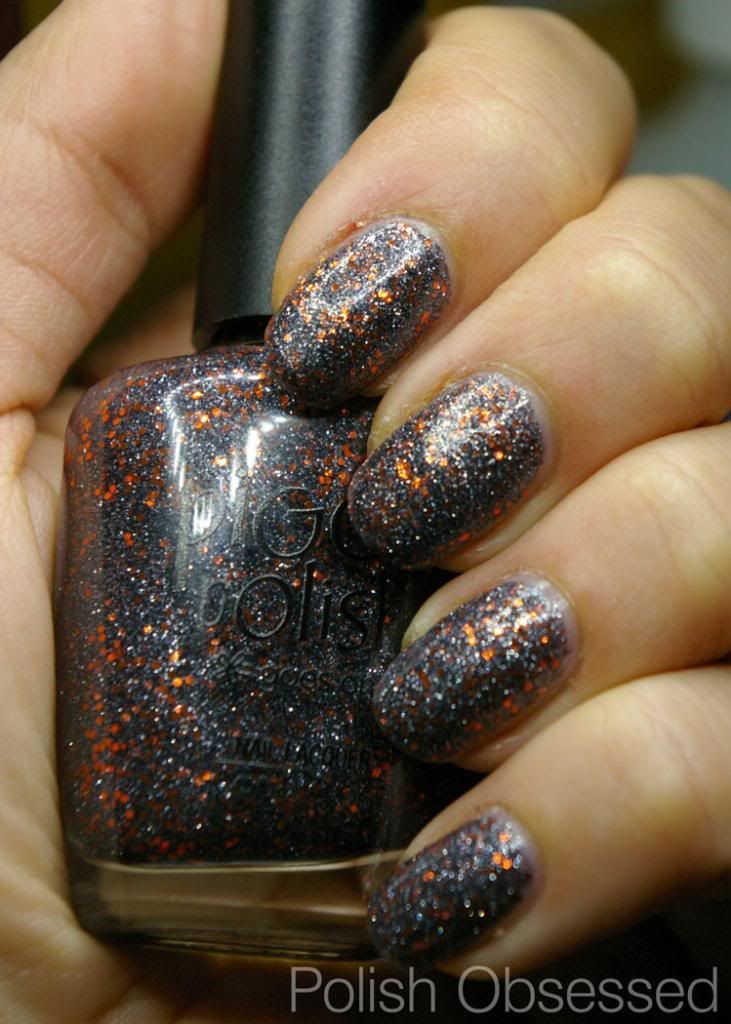 I added two layers of topcoat to smooth the glitter out and add some extra shine. Unfortunately this polish started chipping hours after application, I was so disappointed. One reason this may have been was due to me wrapping my tips with the glitter. This was a little gritty so it would chip easier and take the rest of the polish with it. Next time I would definitely wear a base colour before applying the glitter to help with wear time.
Once it started to get chippy on a few nails I just started picking it off, it came off a little too easily. I will show you what I did to refresh this polish tomorrow.