Alrighty, so, I am going through my selection of china Glaze polishes, pulling out various untried and fall/halloween polishes I'd like to wear soon and what do I spy...
Both bottles shown are China Glaze Strap on Your Moonboots, the one to the right is the first bottle I received from Amazon this past spring.
If you recall
the bottle leaked during transport and I was left with a mess and half a bottle of polish. The amazon seller quickly sent me a new bottle, but I decided to keep the leaky bottle as well, no point in throwing it away right? The polish was still good then anyways.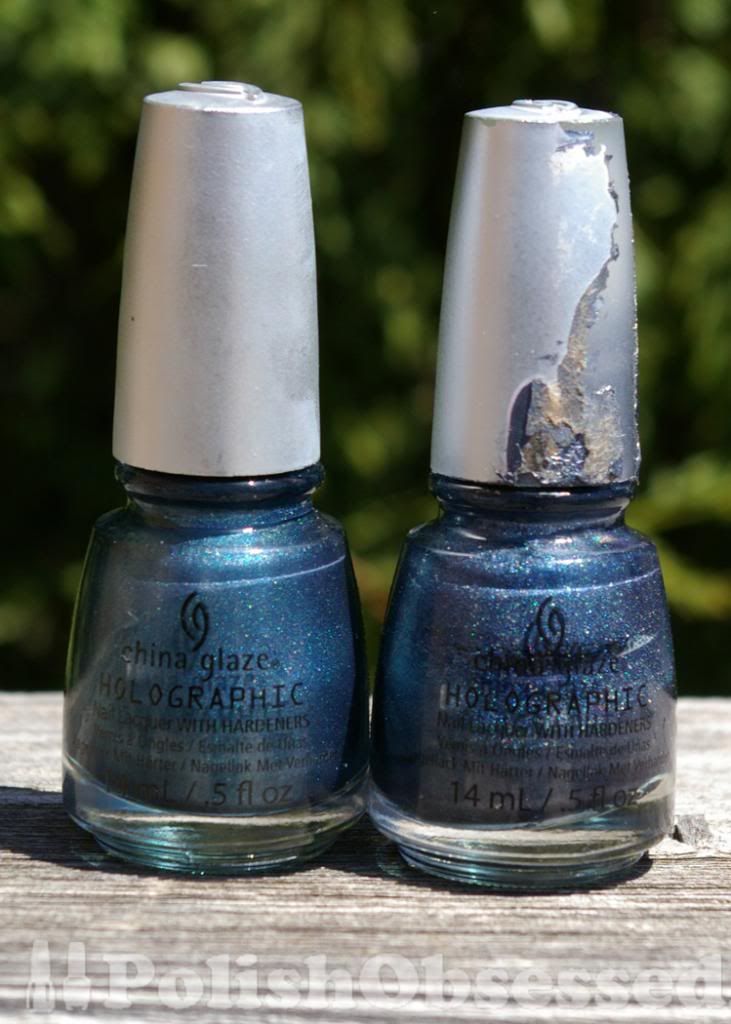 The polish to the right is Strap on Your Moon Boots when I first received it in May,
disregard the bottle of Take a Trek on the left.
Apparently something happened in storage and a crazy separation occurred, because this polish now looks like navy sludge! what the heck happened?! At first I thought the polish dried up on me but it is still in a (thick) liquid form. I shook the bottle like crazy trying to find and replenish the holo pigment to back to the polish but it cannot be found! So weird. Below is a my new bottle vs. original bottle formula and colour:
how the polish should look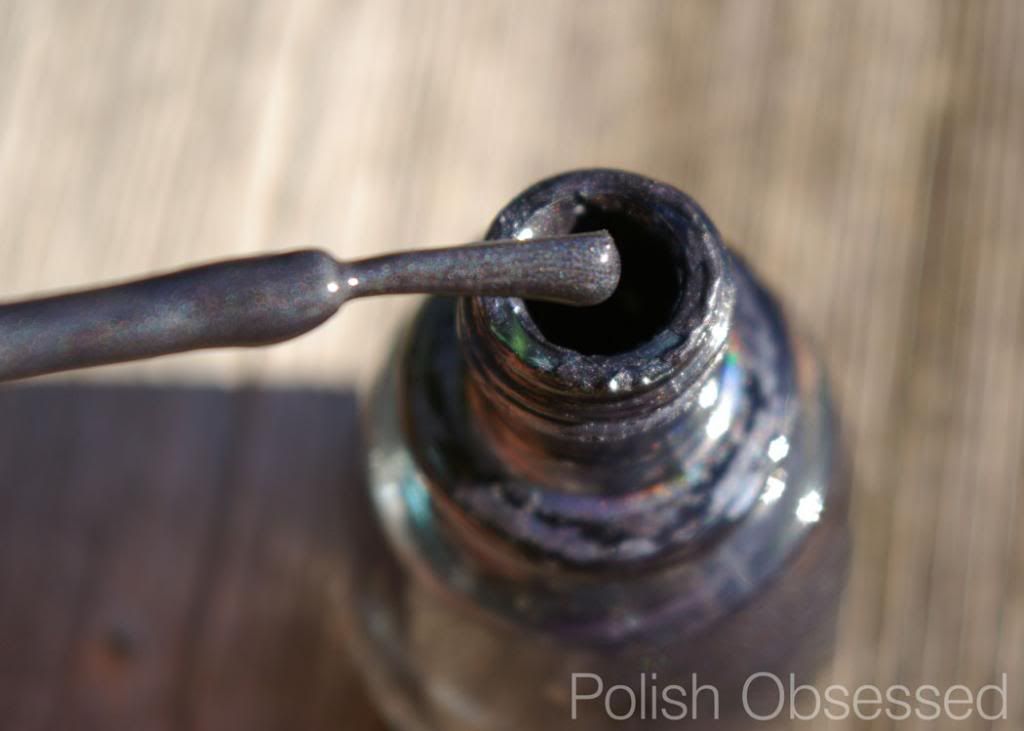 how the leaky "polish" looks, grey, sludgy and no holo :(
Has this ever happened to you?