Wow, been forever since I have done a Doppelgängers post, which is a good thing. I'm trying to avoid polishes that are too similar to the ones I already own. I actually noticed a resemblance of Cult Nails Blazed to another polish in my stash right after I purchased it, I hate when that happens!
First up here is Blazed, this polish consists of copper and gold glitter in a clear base. two coats:
The polish Blazed is going up against? China Glaze I Herd That from 2012's fall On Safari collection. This polish consists of coper, gold and holo glitter in a clear base. 2 coats.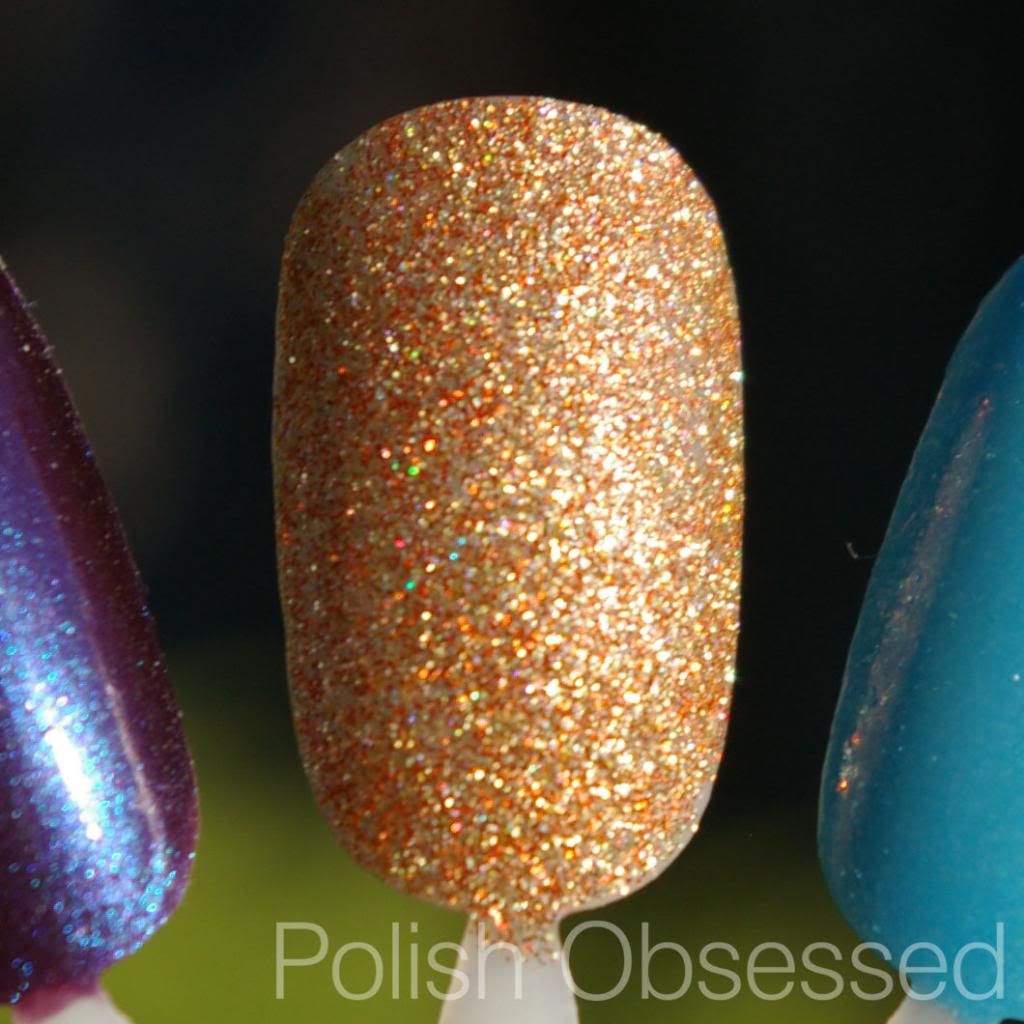 At first glance in typical lighting these polishes look pretty darn close, but lets take a closer look. Blazed actually appears slightly warner than I Heard That, while I Herd That has the holo sparkle. although I find these to be very similar, and you probably wouldn't need both in your stash they are not 100% identical. The slight shade variation of the gold/silver glitter and holo sparkle in I heard that sets them apart.