My first Liquid Sands polish! As I have stated previously, the whole textured trend really wasn't doing anything me when it was first introduced late last year. Somewhere along the way I got curious and decided I should try it for myself. I almost purcahsed Get Your Number, apart of the original Mariah Carry Collection, last winter. I loved the colour but not the texture so I ended up leaving it behind. Fast-forward to last month, I must have purchased five textured polishes then! The one thing I do like about this trend is that it seems each brand has their own interpretation of "textured" polish. Makes it more interesting when shopping around. Today I have Get Your Number in all it's textured glory!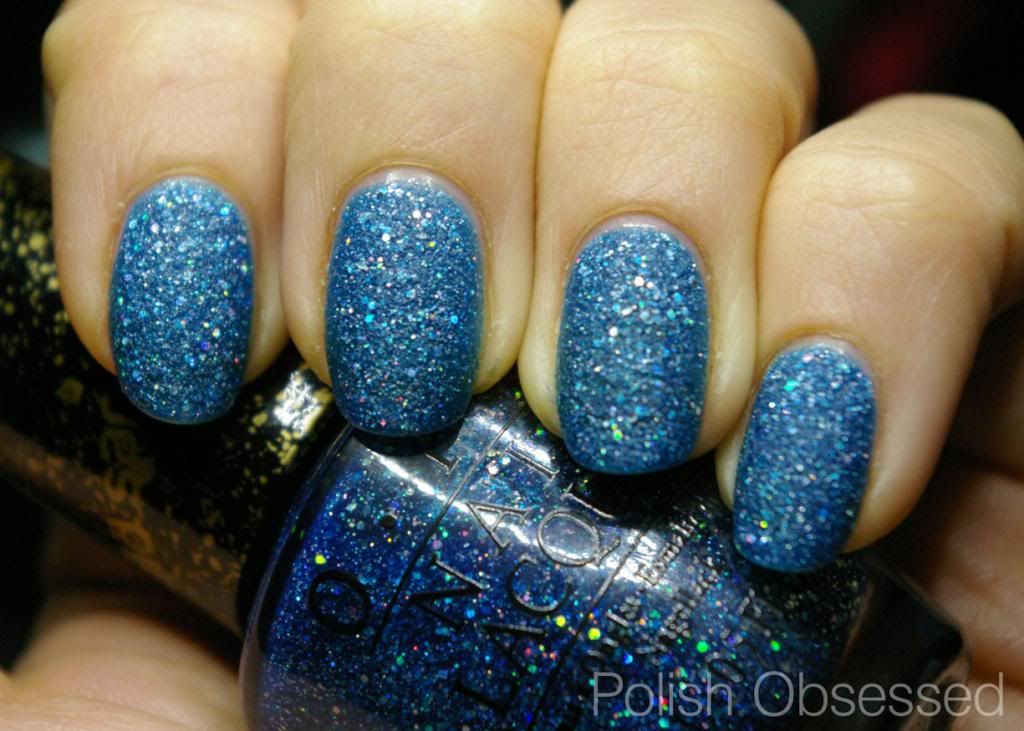 Get Your Number is blue jelly base jam packed with various sized holo glitter, even though it is matte it is so glittery! It applied perfectly with no issues. During application I only applied two coats, however I ended up adding a third in the photos posted. The two coats I originally had gave the perfect blue raspberry sour candy texture! I really loved it, and kind of regret adding the extra coat! Don't get me wrong, it's still super pretty, but I feel like it had more of a sugar texture with two coats.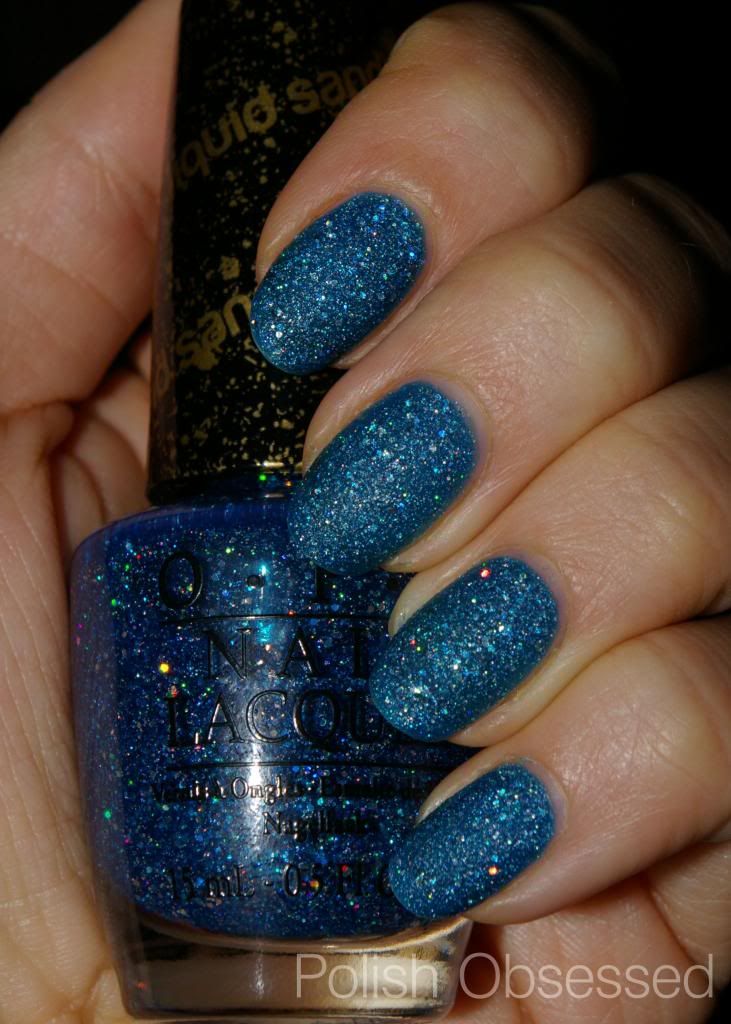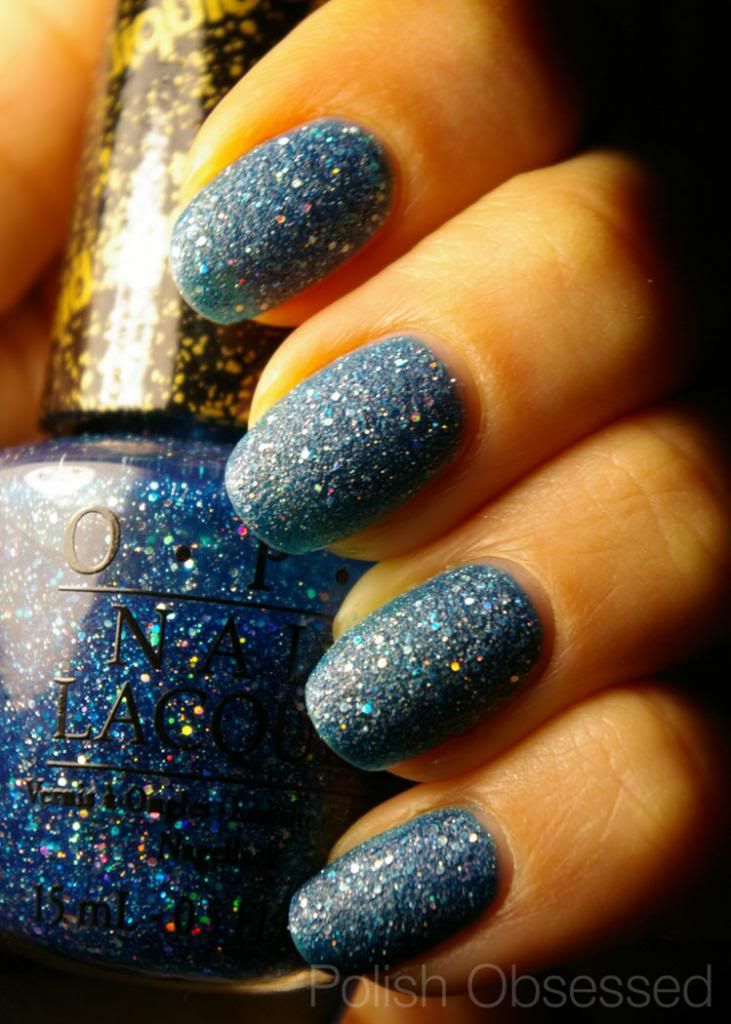 I decided to add the third coat to add some opacity, two coats was good, but I had slightly visible nail line showing though. So far wear on this polish has been fantastic, showering, cleaning, washing dishes and no chips! Below shows the polish after about five full days of wear. These best thing about this polish is that if you do get some chips, they are really easy to fill in with polish to fix up your mani!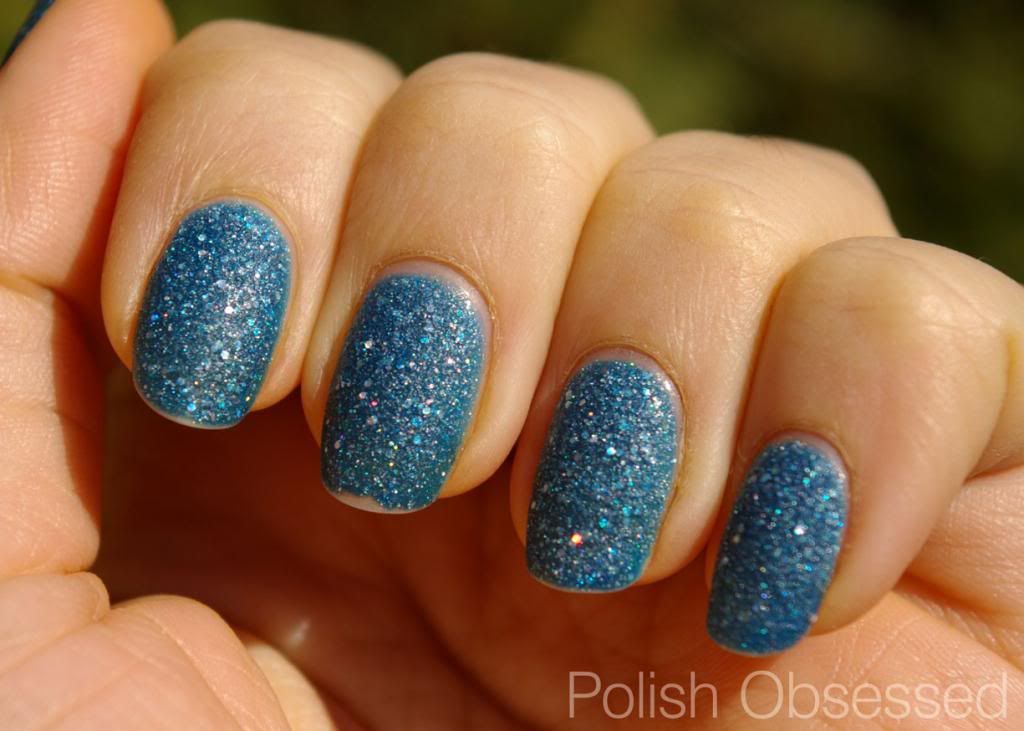 Great formula, texture and longevity, I think I have to try a few more of these Liquid Sands ;) I am hoping to pick up Alcatraz Rocks, but I can't seem to find it.