Today I have a quick and easy refresh with Buter London's Jack the Lad and a new Sally Hansen of mine, Midnight Glitz. This polish is apart of the limited edition Holiday 2013 collection which is made up of four glitter toppers. At first I thought Midnight Glitz was a gold glitter in a black jelly base, when I got home I realized this was due to the fact that it packed with black matte glitter! What a surprise! So it is actually a gold holo hex/regular glitter and black matte glitter in a clear base.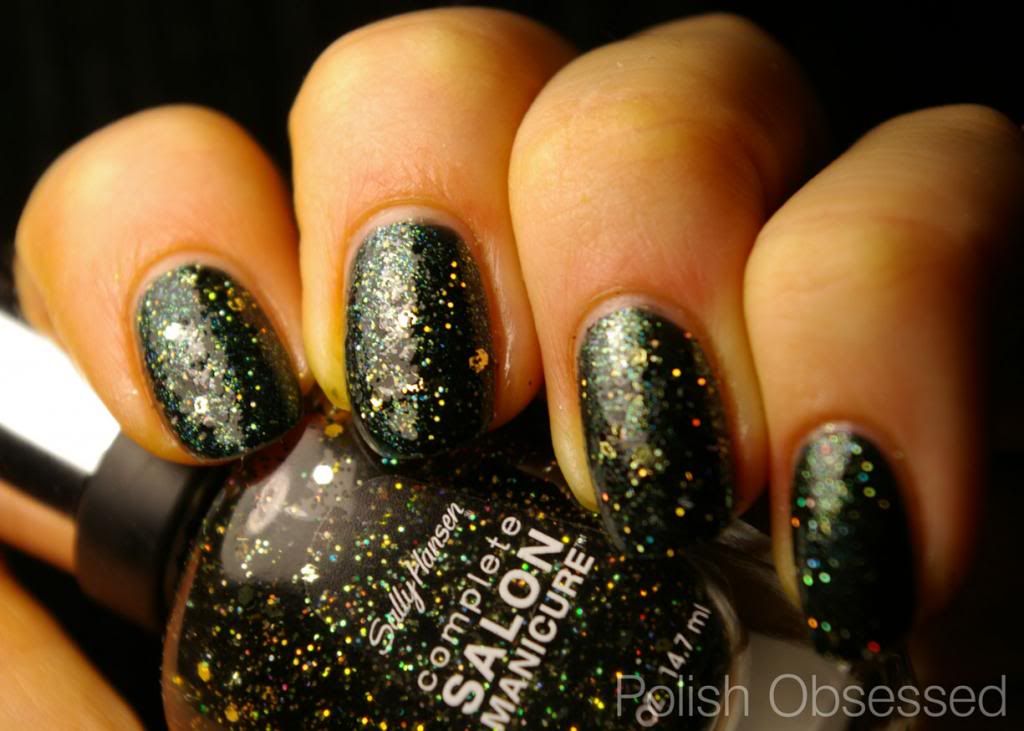 I decided to try a new method of glitter application, basically applying the glitter to a cosmetic sponge and sponging on to the nail. What this does is applies a large quantity of glitter with less clear coat, so you end up with more glitter on the nail and less polish. It helps hen you have a lot of layers of polish already in the nail.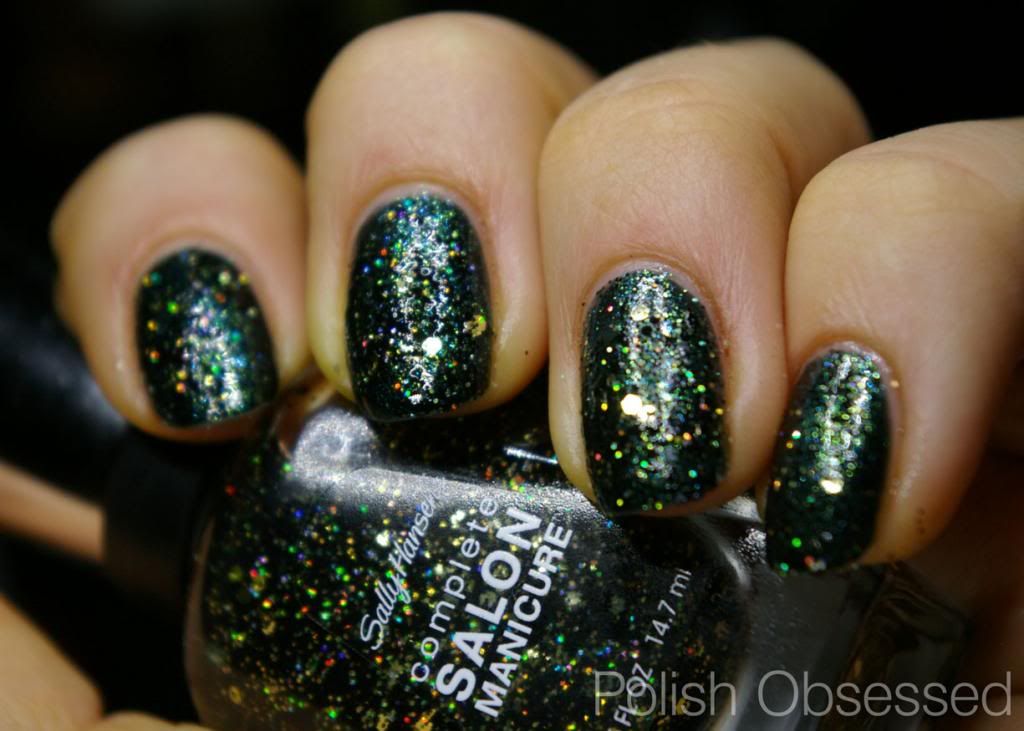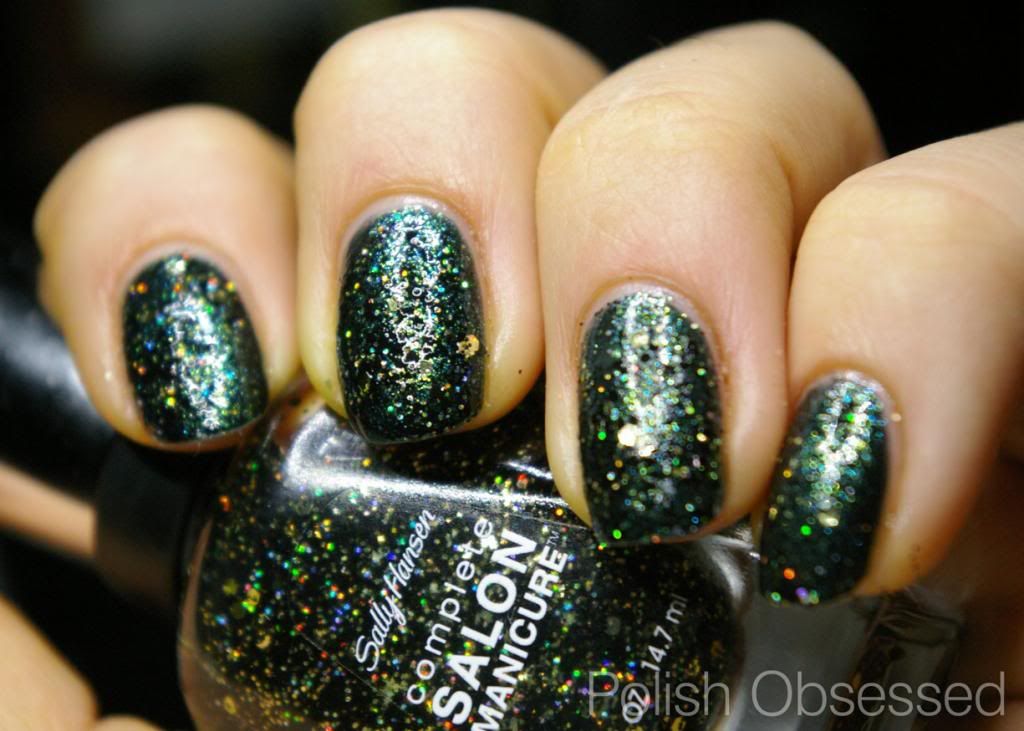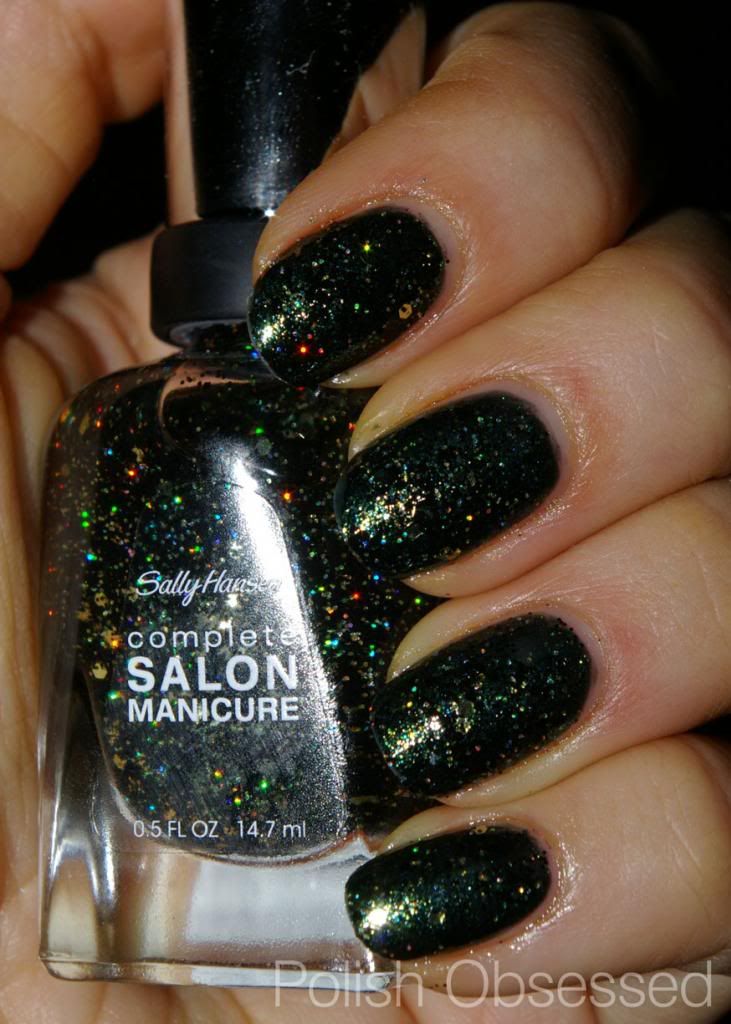 I love the sparkle of the gold rainbow glitter with the deep green base of Jack the Lad, however the glitter was a bit gritty, probably due to the fact that I sponged it on lol. I will have to perfect that method another time.