Happy Friday!! Last year Zoya came out with a rockin' holiday collection! I was good last year and only picked out two from the collection of six polishes, of those were these lovely jelly polishes spelled with holo glitter flecks! It was at that point I hoped Zoya would create a collection in an array of shades with the same finish and glitter. Although that has not happened yet, they did release a few more colours with the same finish for this years holiday collection. I showed of Dream in my cross boarder haul, and today I have a full swatch of it's grape sister, Payton.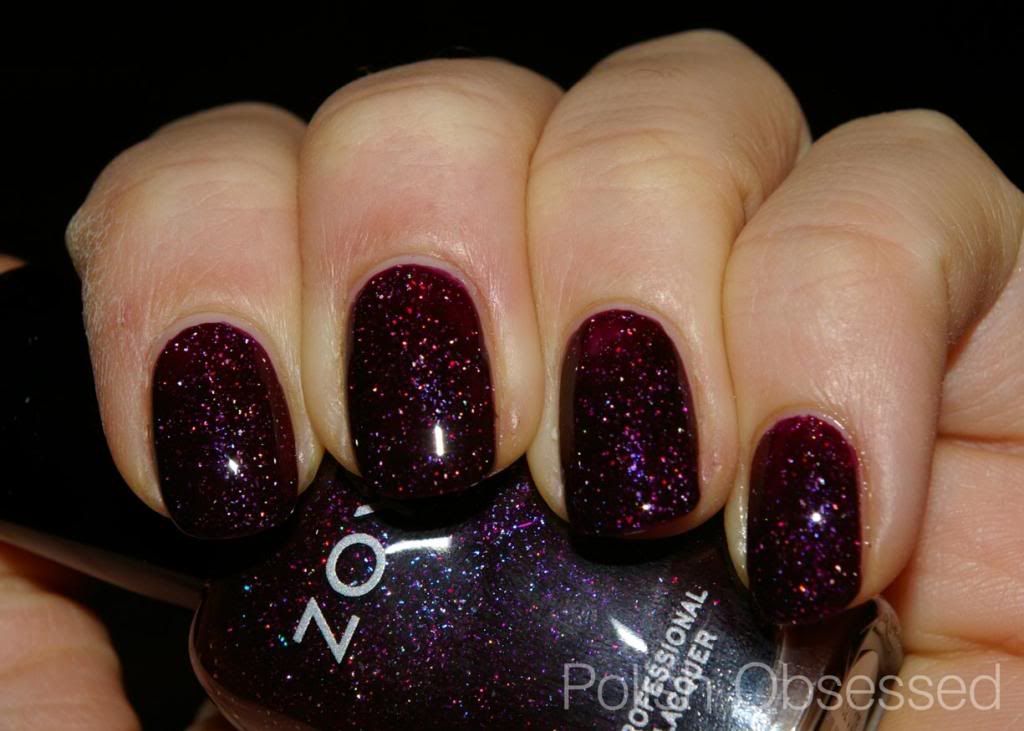 Payton is an inky purple jelly, think of a melting grape Popsicle on a hot day, that is this polish! It is vampy without being black and is peppered with irregularly shaped pieces of holo glitter. The glitter sandwiches between the jelly adds great depth and texture to the super glossy polish.
Application was good, I added a tiny bit of thinner for smoother application. I painted on one thin coat and a second thicker one achieving full coverage easily. This shade is so perfect for the holidays without being so in your face. In an office setting it is a good dark neutral, while in brighter lighting you get a dramatic effect due to the glowing holo particles.